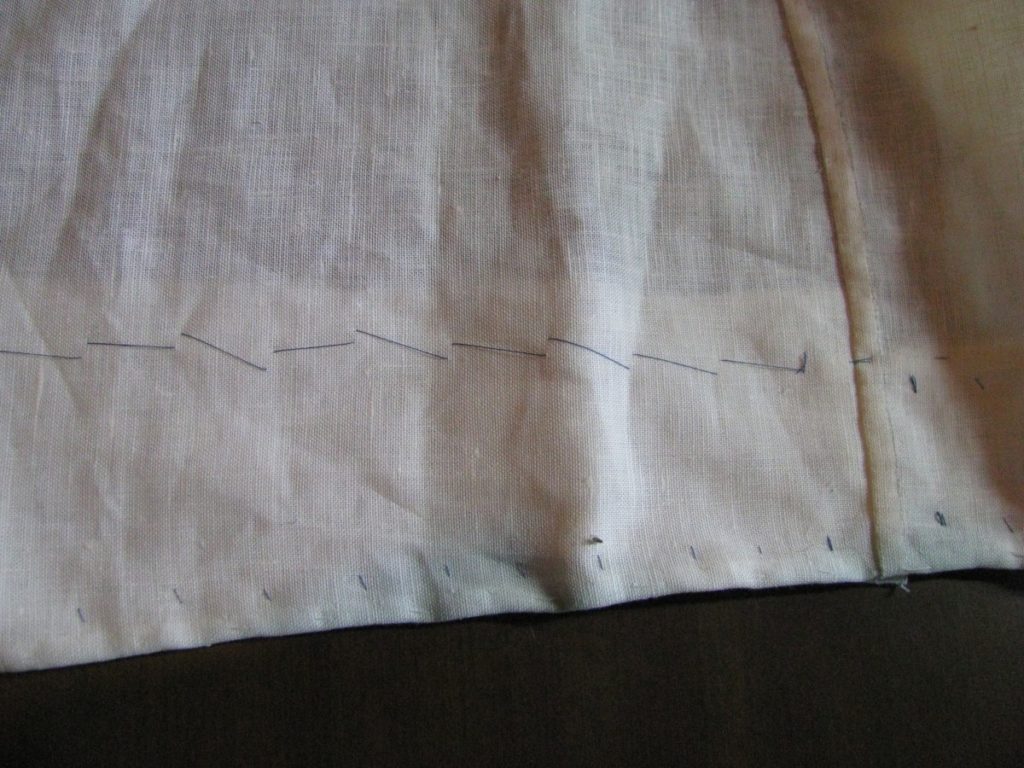 Working from the outside of the coat, baste the facing to the forepart, about 1 inch from the inner edge of the facing. By working from the outside, you can ensure that the tension between the coat and the facing below are neutral, which will avoid any pulling or stress when the coat is finished.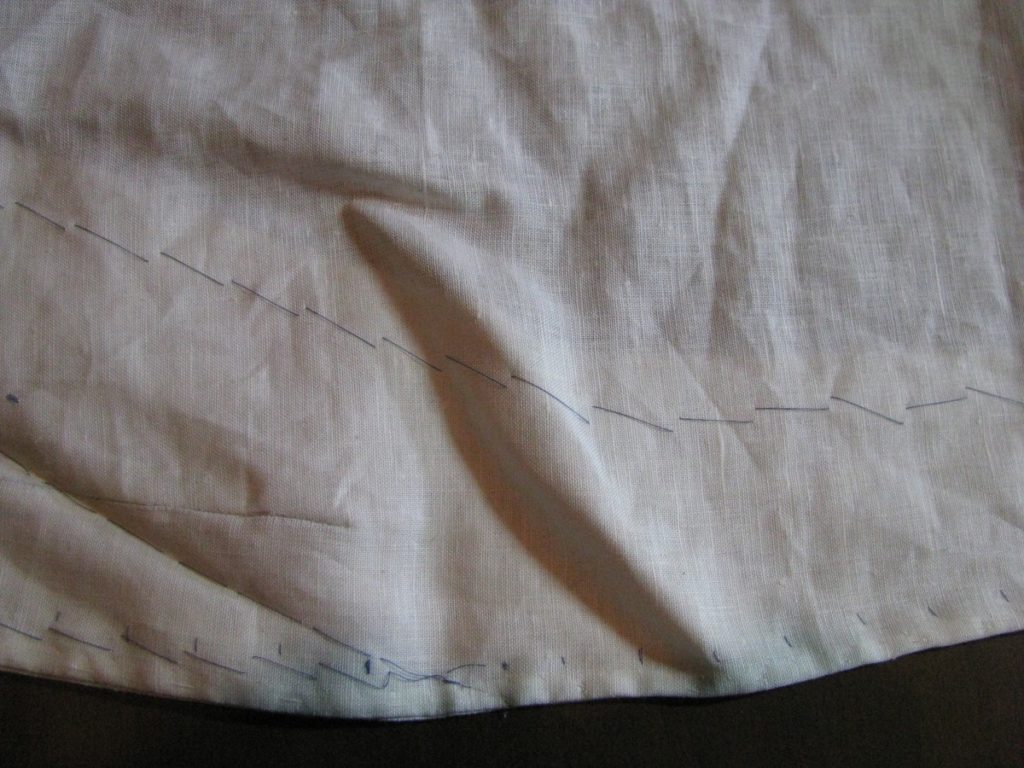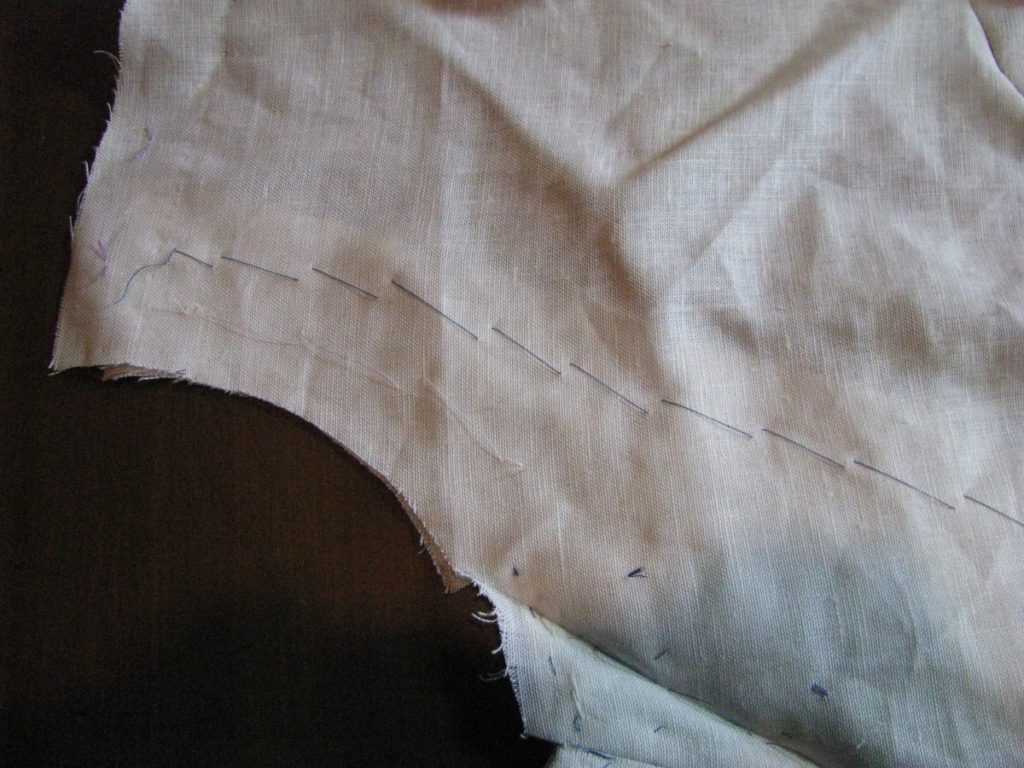 Fold under the raw edge of the facing and baste it securely, as you did for the front skirt facing.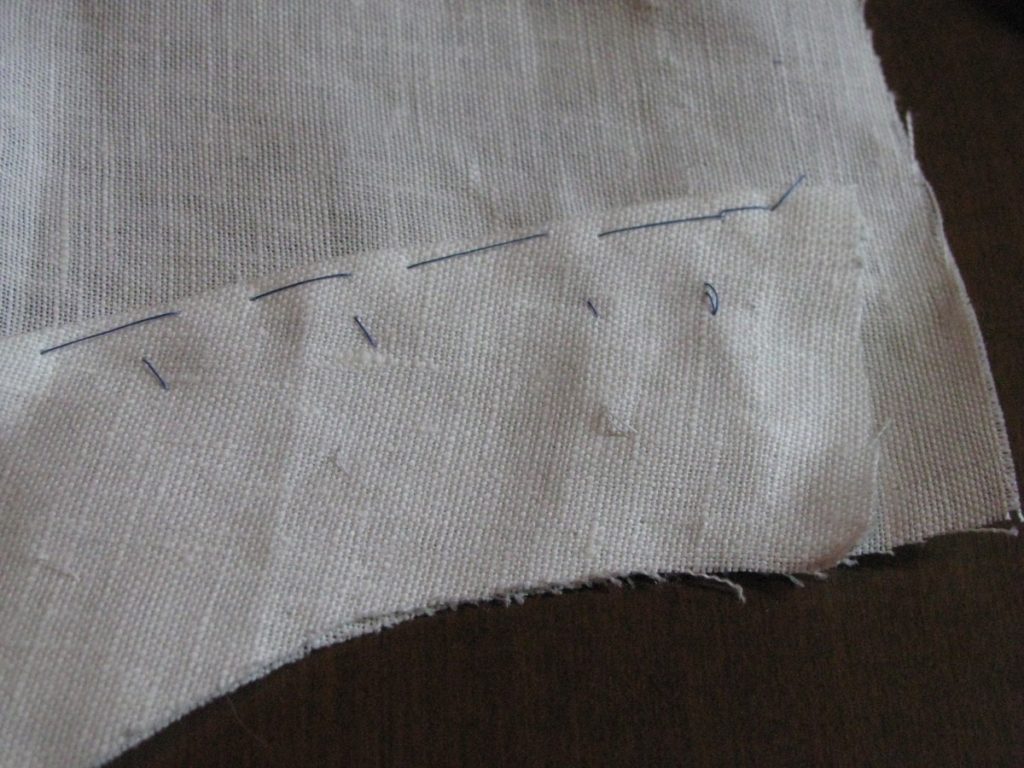 Leave about an inch of the facing free at the bottom, which should overlap the skirt facing.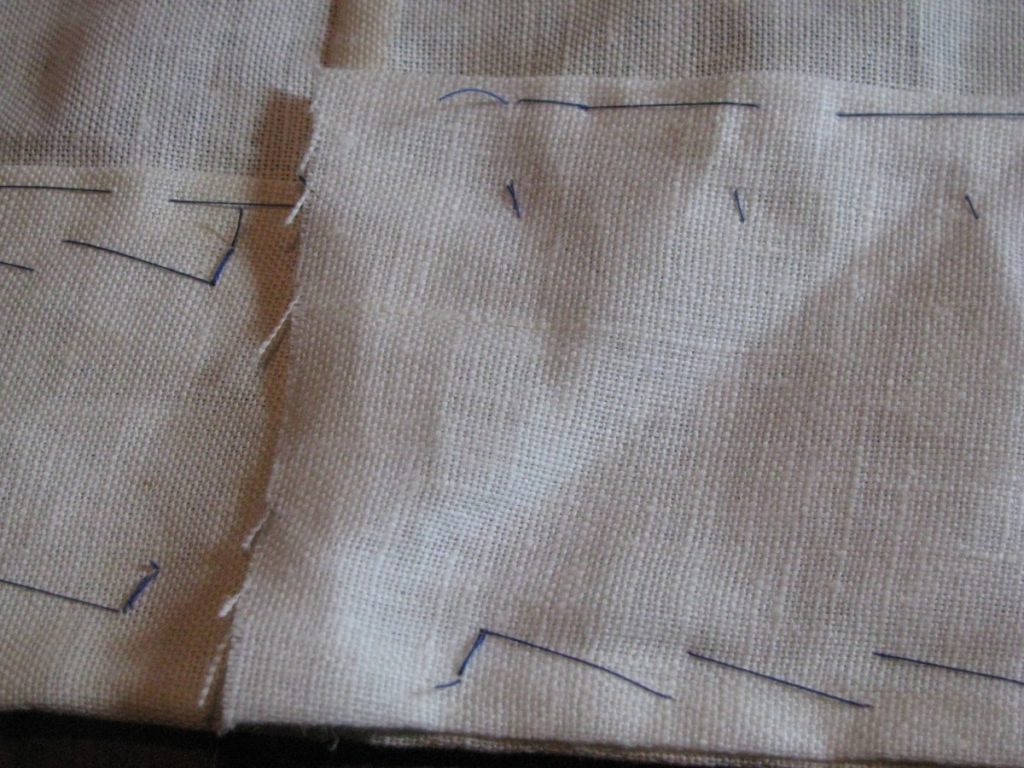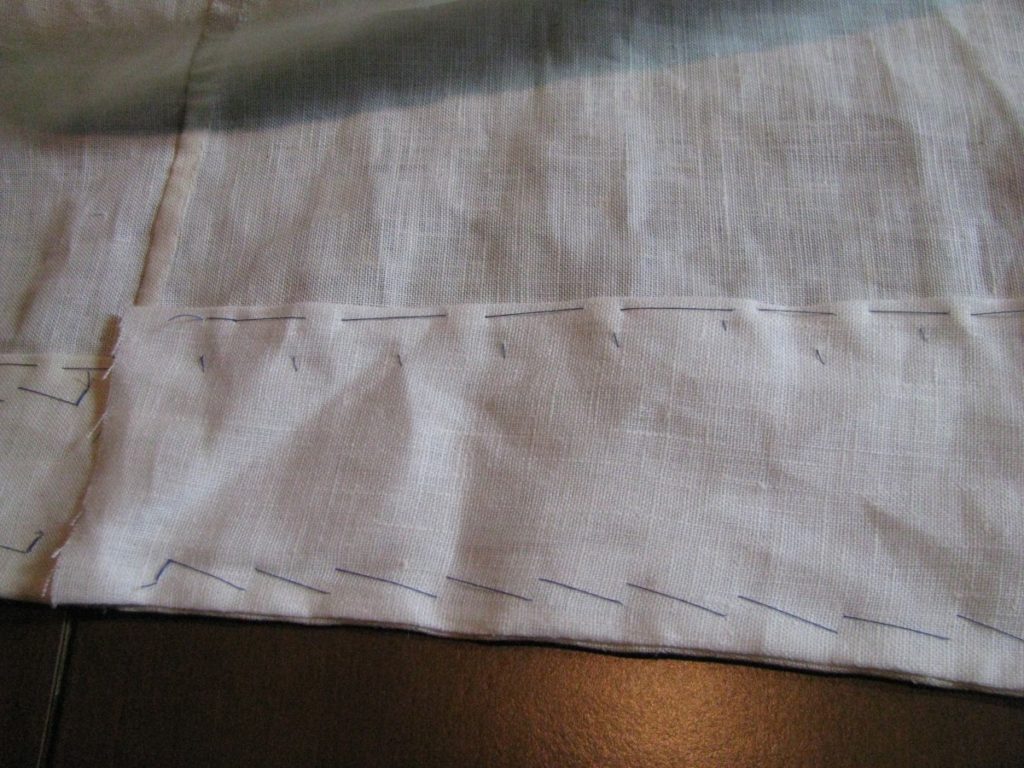 Felling the Edges
Starting at the waist seam, fell down the folded edge of the skirt facing. These stitches will be visible on the outside, so try to catch only a thread or two of the skirt fabric.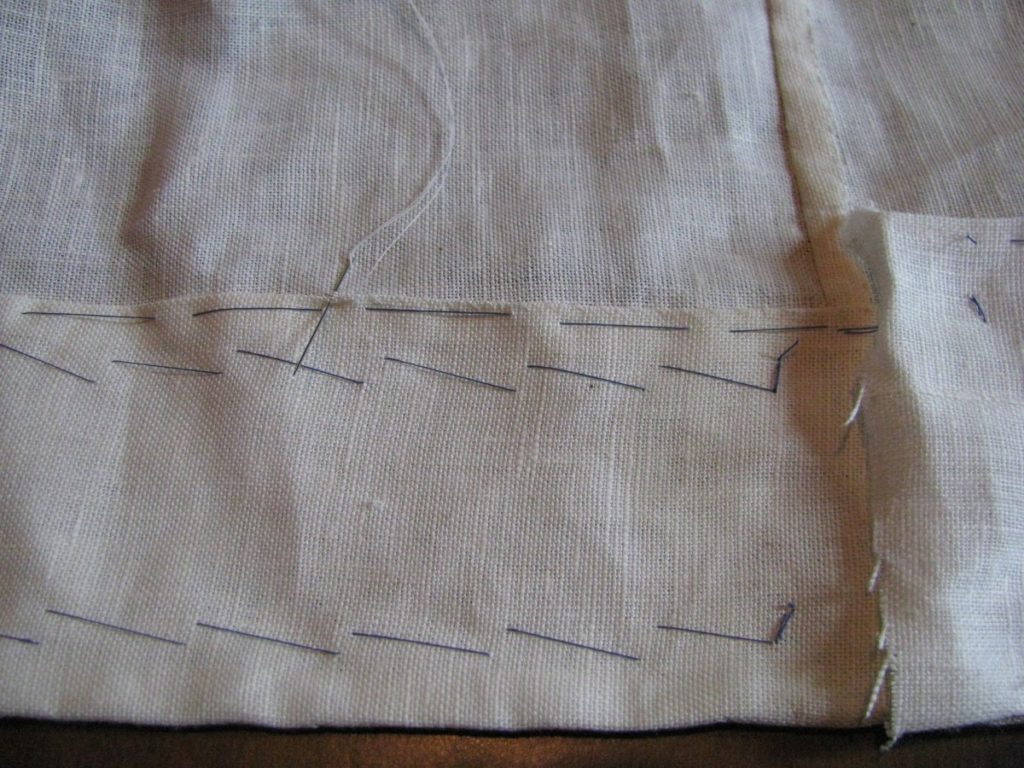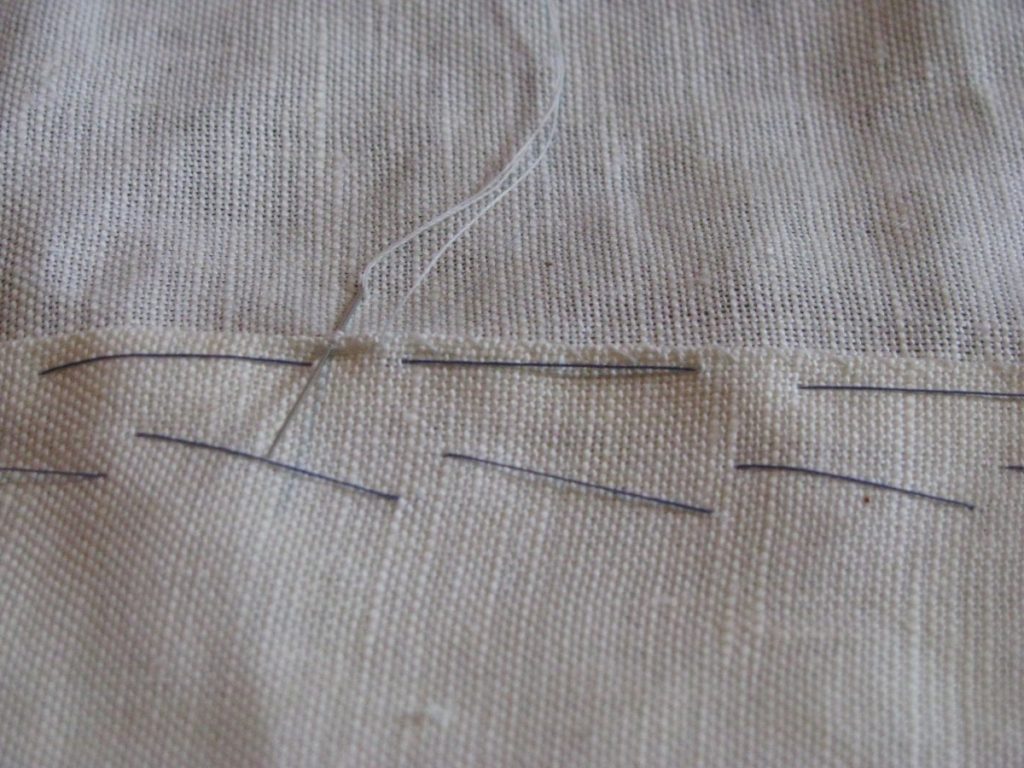 Continue felling all the way to the bottom of the skirt, and continue around the bottom of the facing.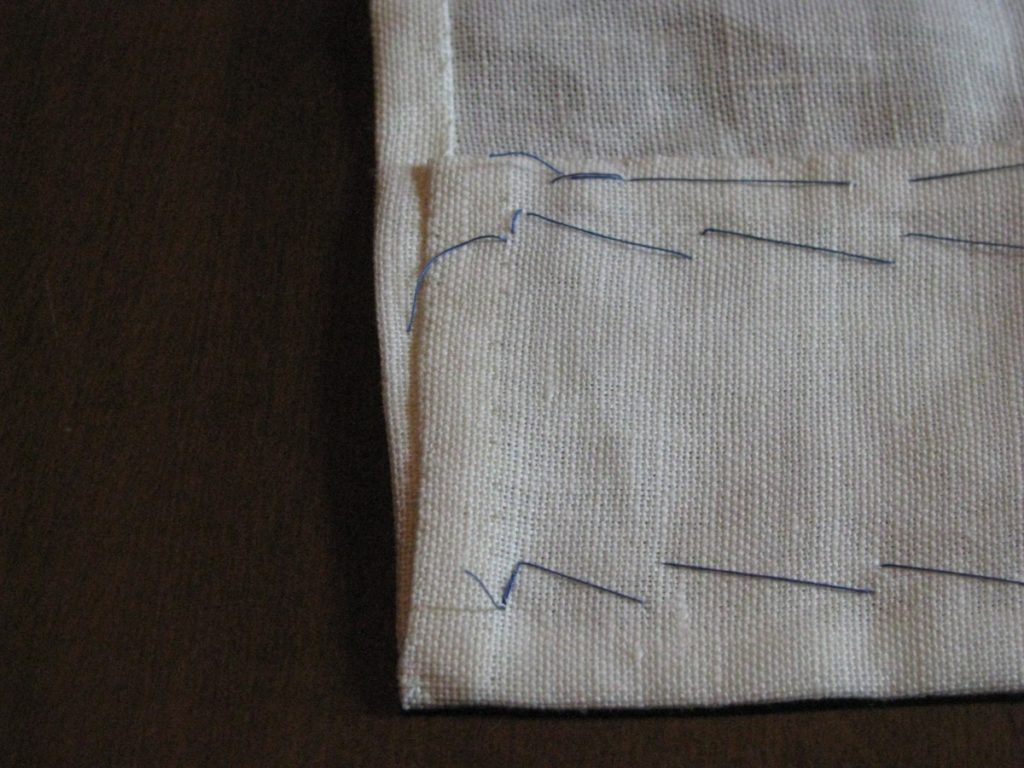 Now that the skirt facing is complete, you can basted down the bottom of the forepart facing. Fold the raw edge under about 1/4″, or whatever looks best in your particular case.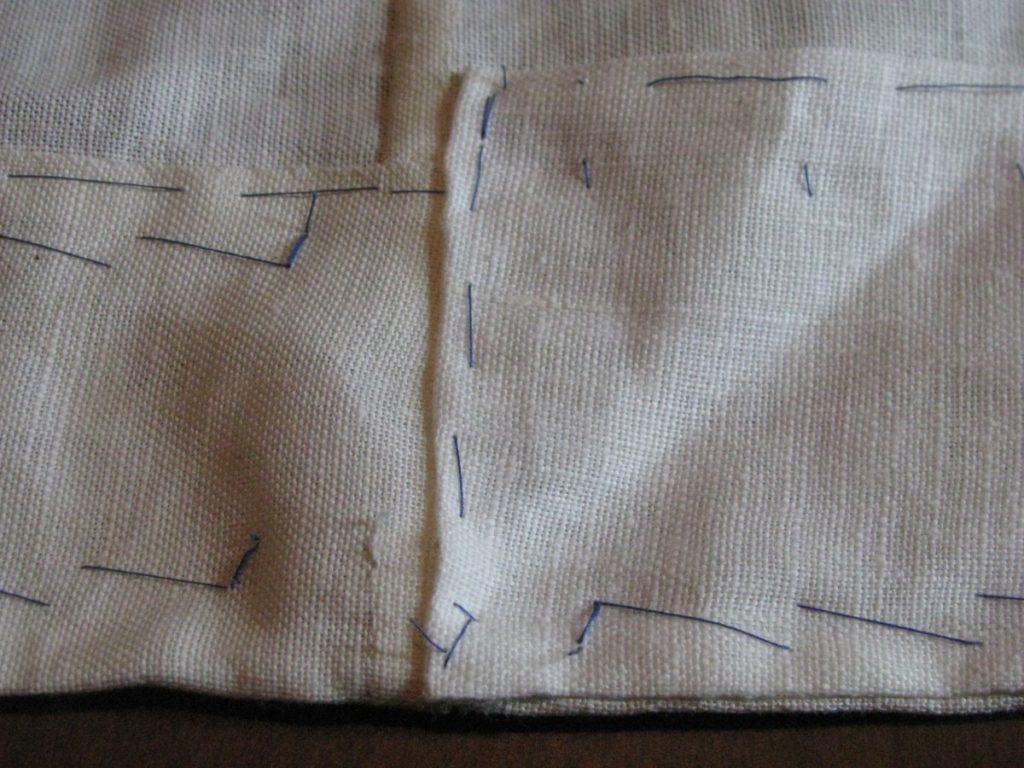 Baste the facing down along the raw edge, starting at the shoulder seam . . .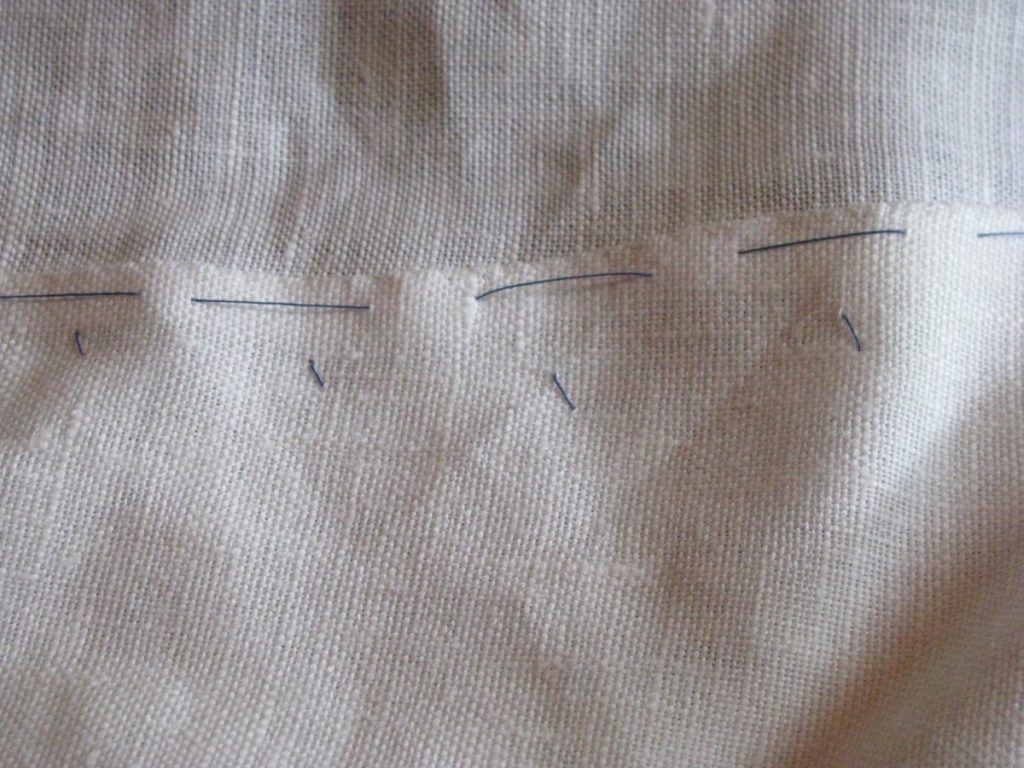 . . . and continue to the waist seam, felling along the bottom edge, and then the first 1/2″ or so of the front seam (remember you had stopped the backstitches about 1/2″ to 1″ above the waist).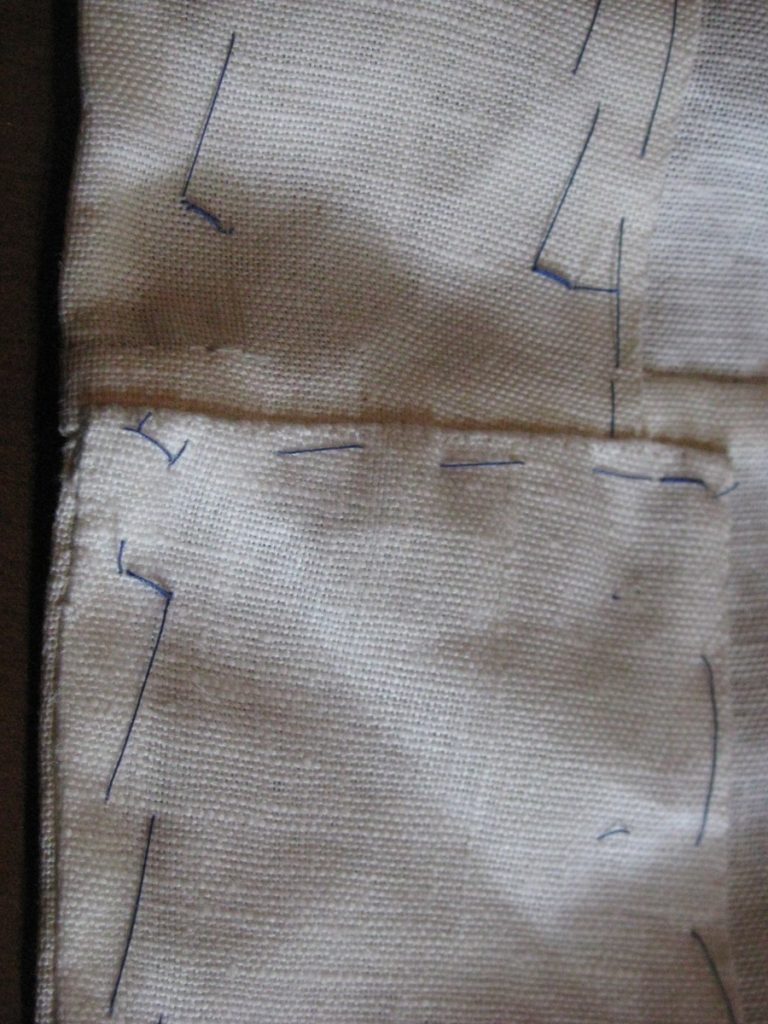 Now it is time to top stitch the edge of the coat facings, which serve to give a firmer edge to the coat, and also to prevent the seam from rolling out of its position. This could be done with either machine stitching or by hand, depending on your preference. I've chosen to use a side stitch here.
Begin at the top of the lapel, just at the lapel dart, and about 1/4″ from the edge. Ideally, you'll catch the edge of the stay tape in your stitches. Work from the right side of the lapel at this point, as this is what will be seen when the coat is worn.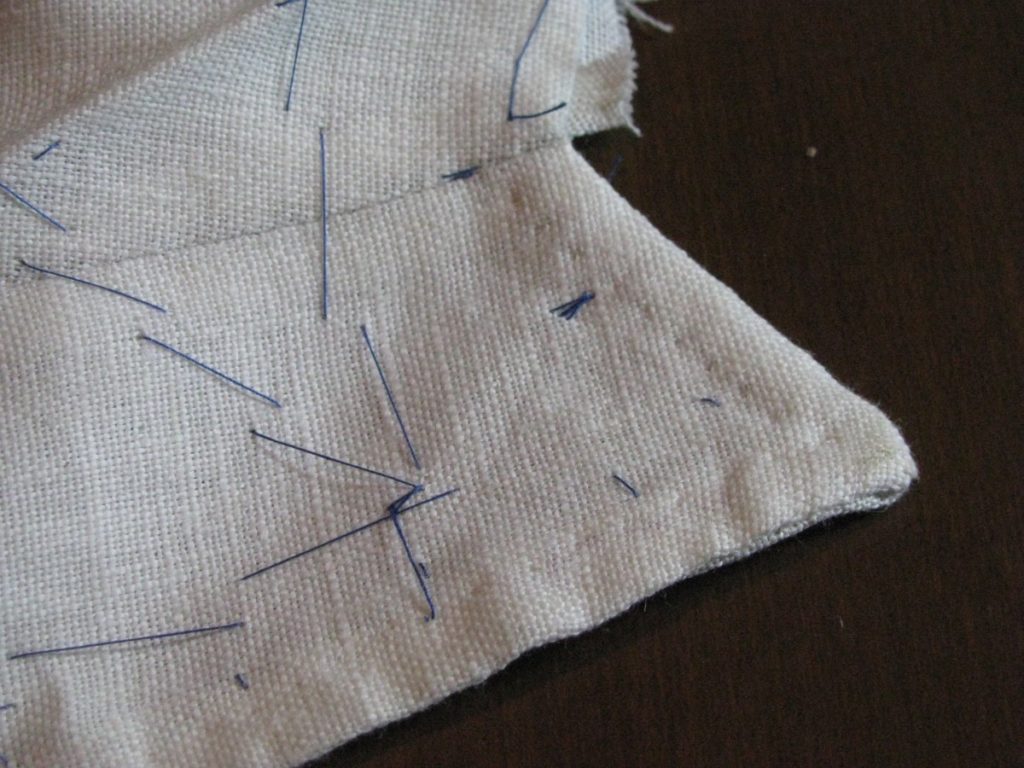 When you get to the roll line, turn the fabric over so that you are still working from the outside of the coat.
Continue stitching past the waistline, all the way to the hem of the coat.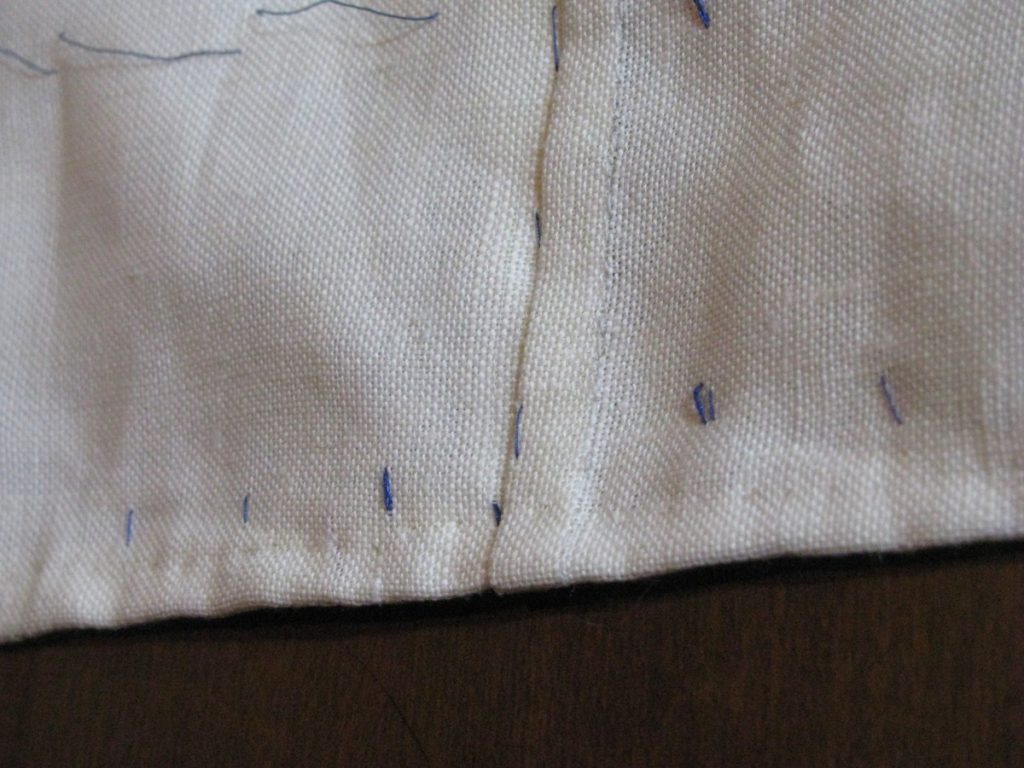 If you wish, you can do the same thing to the facings on the back of the coat. I usually do not, as they are thinner in width and tend to stay in their proper position.