The easiest way to lay out the buttons is to simply align the fronts of the waistcoat as shown. Mark the vertical position of each button, directly across from the buttonhole.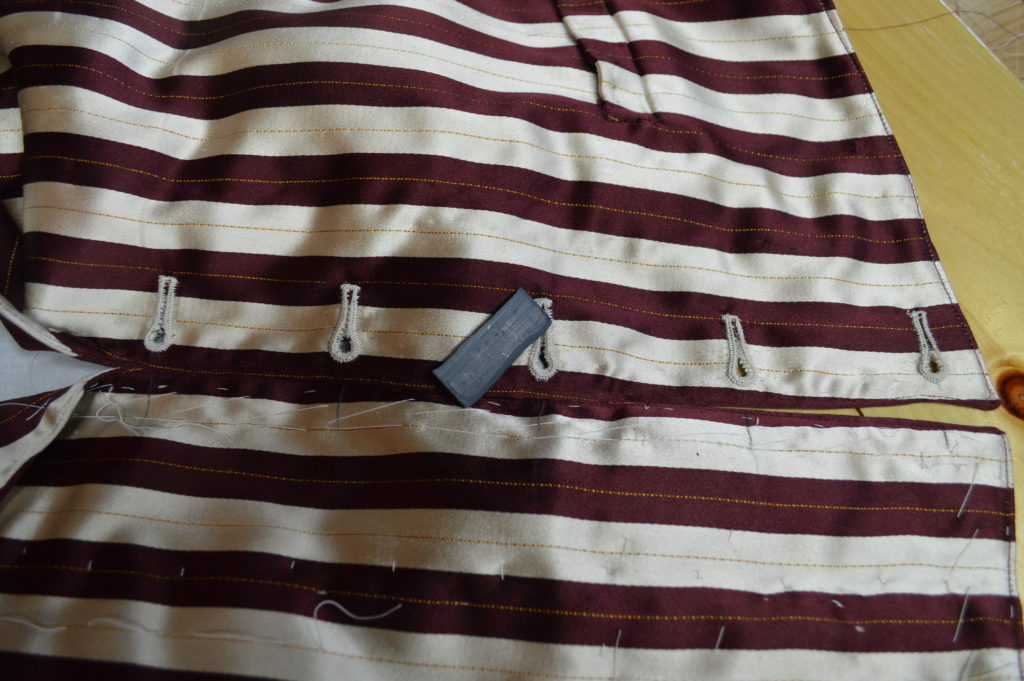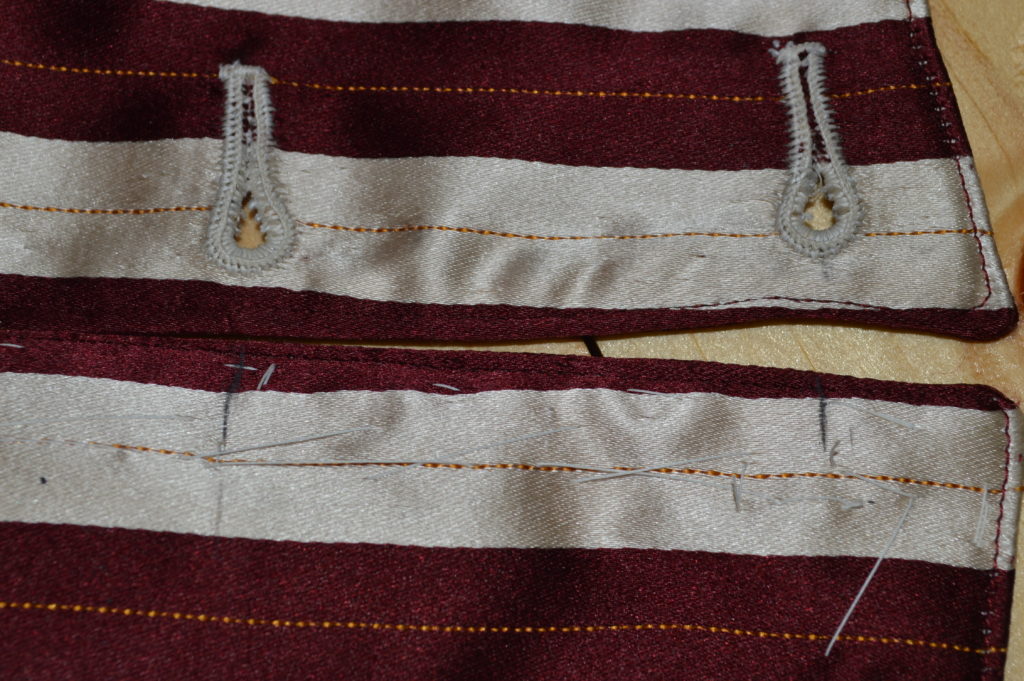 Now mark the horizontal position of the buttonhole using a ruler. I usually make mine 3/8″ to 1/2″ in from the edge.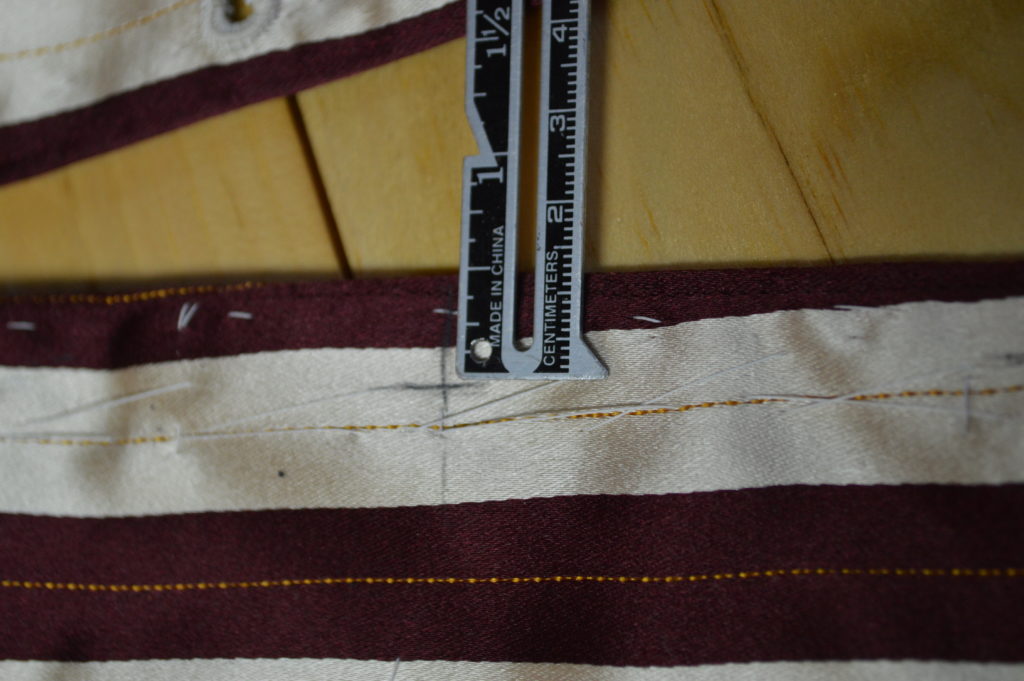 Pass a waxed piece of thread from the underside of the waistcoat, through to the top side, through the button, and back to the underside. Leave a little slack for the thread shank if you're using one. I like to make 6 stitches through the button.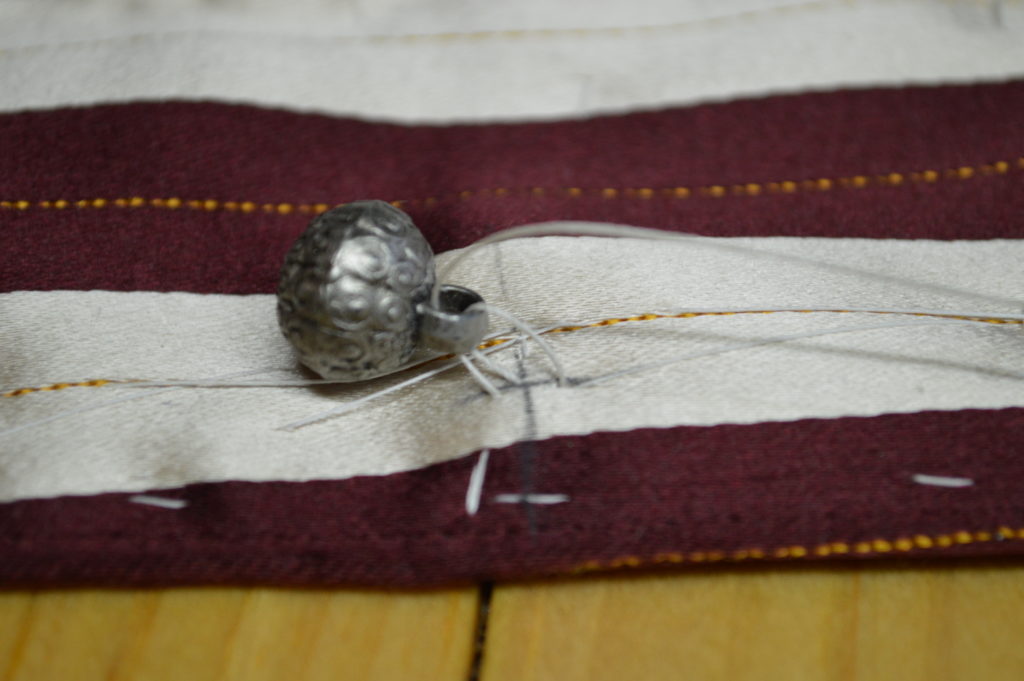 After the stitches are made, wrap the thread around the stitches about 4 to 6 times, depending on how much slack you put into the stitches and how long you want the shank to be. Since these buttons already have a metal shank, I just went with four wraps around.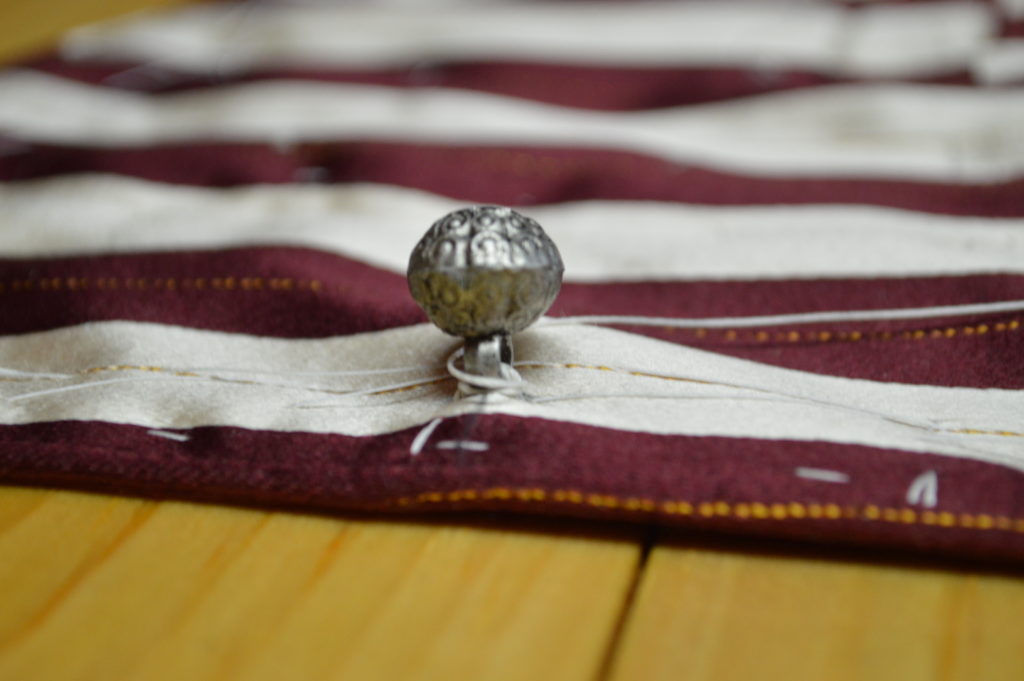 Pull the wraps taught and then pass the needle through the tightened stitches 3 times, from a different direction each time.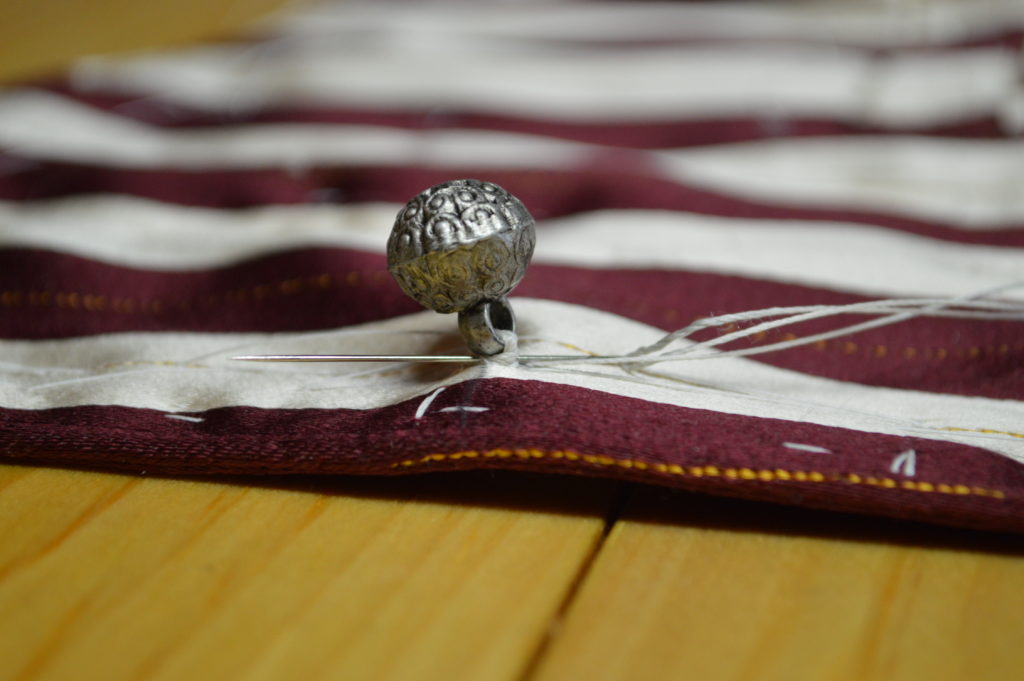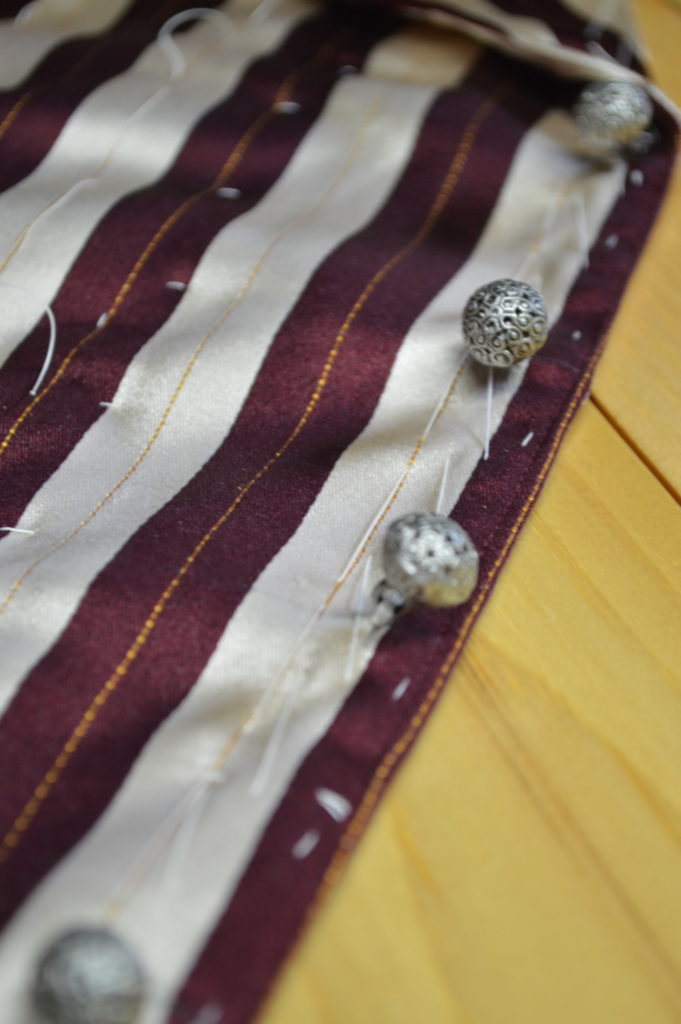 The Back Buckle
The final step in making your waistcoat is to attach the buckle. On the left side of the belt, wrap the belt around the buckle and baste in position.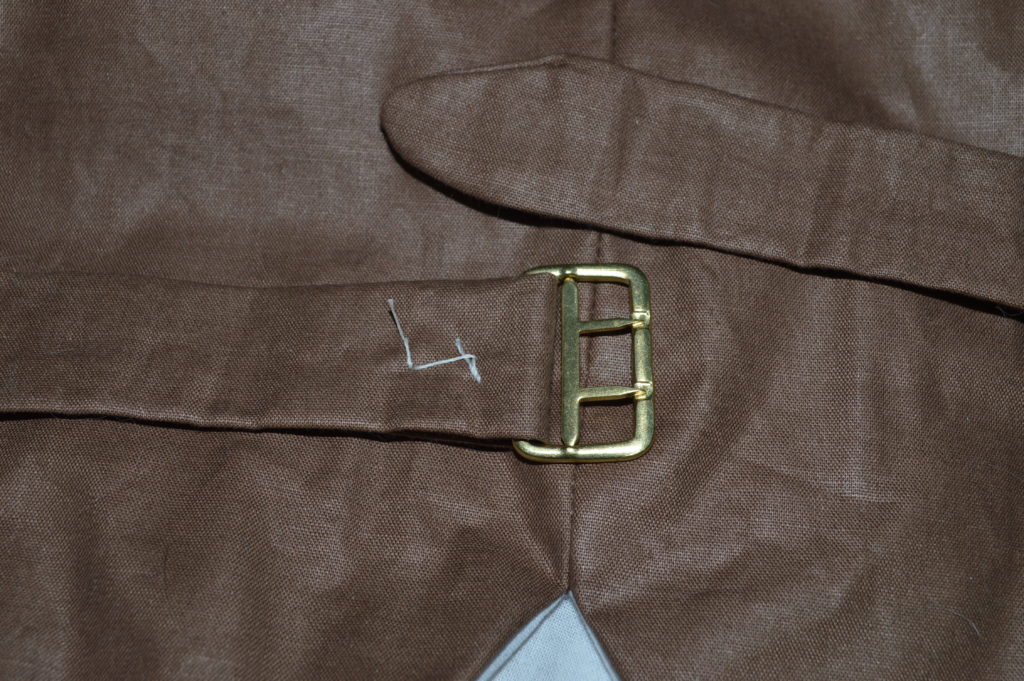 Machine or hand stitch a line parallel to the buckle, as close as you can to it.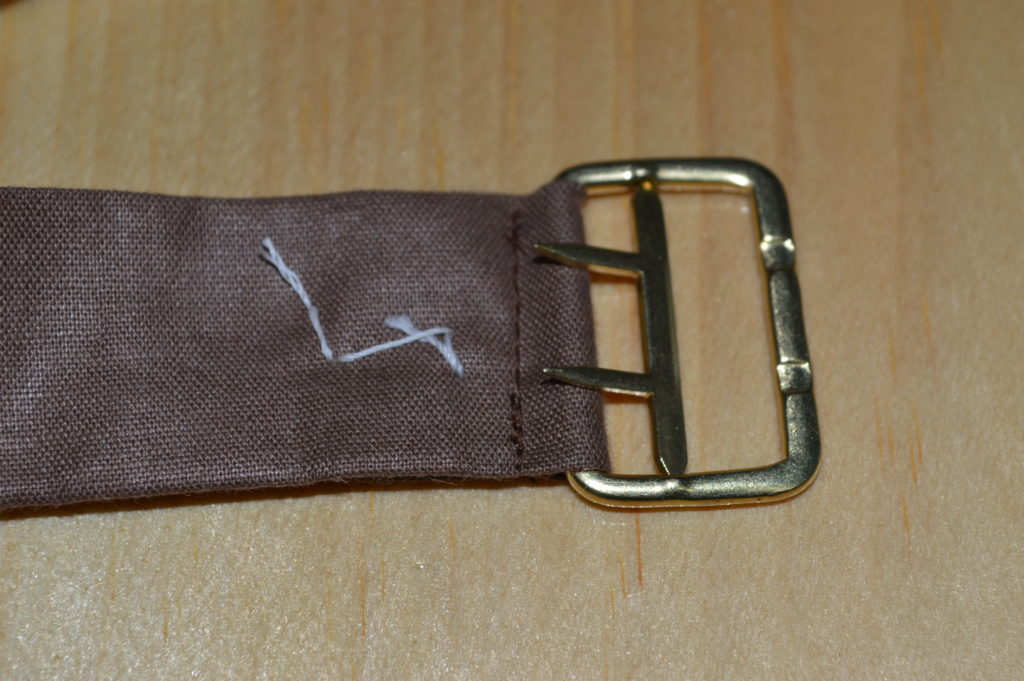 Finally, sew around the edge of the belt underside, further securing it in place.