Plain Cut Trousers Class
Plain Cut Trousers Class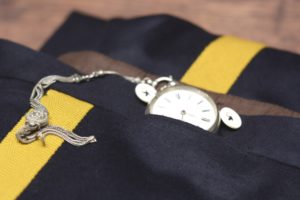 Do you have an interest in making your own pair of trousers? Tired of pants that don't fit well, or fall apart quickly? This is your opportunity to learn how to draft, fit, and construct your own pair of 1860s era trousers in a seven week online class. Each week you'll learn a new aspect of trouser making and by the end you should have a beautiful, historically-accurate pair of trousers to call your own.
I'm calling these 'plain-cut' trousers as they're cut in the most basic manner with straight, slightly tapered legs. This makes them easier to fit, especially for the beginner, while still remaining quite fashionable for the period.
Class material is released each week and contains extensive and detailed written instruction, photographs, and a growing number of videos (this is the first class in which I've been able to video each step!).
Also included is personalized support from me via email or through our private Facebook group. You can send me photographs of your drafts, fittings, and other questions, and I'll get back to you with the corrections I'd make and other answers to your questions.
Course Content
Course Content
This is technically a seven week class, in that there are seven modules released once per week. But you may take as long as you need on for each module, as you'll have access as long as you remain a current member. I estimate it's about 25 hours of work in total to make a pair of trousers, though some may be quicker and others may take a lot longer.
[columns] [col]
Drafting and Fitting
Drafting the Fronts
Drafting the Backs
Fitting Trousers
Preliminary Construction
Preparing the Fabric
Matching Plaids
Cutting Plaids
Staying the Fork
Dart Construction
Trouser Lining
Overcasting
The Fly
The Button Catch
Button Catch Interlining
Button Catch Lining
Fly Construction
Buttonholes
Attaching the Fly
Top Stitching
[/col] [col]
Side Seam Pockets
Side Seam
Pocket Construction
Inseam
'Frogmouth' Pockets
Waistband
Watch Pocket
Waistband
Waistband Interfacing
Waistband Lining
Completing the Trousers
Seat Seam
Trouser Buckle Patterns
Trouser Buckle Construction
Buttons
Hemming
Bar Tacking
[/col] [/columns]

Supplies List
2 1/2 – 3 1/2 yards Wool or Linen
1/4 yard Linen (for interlining)
1 yard Linen Stay Tape**
1 yard Brown Polished Cotton (or more if lining entire trousers)**
11 or 12 3/4″ bone buttons
Silk, Cotton, or Linen Thread
Silk Buttonhole Twist
1″ Brass Trouser Buckle
Cotton Muslin for fitting
**optional
Learn to draft and tailor beautiful clothing of the 19th Century through detailed tutorials and videos.
Join Now
Having taken a number of William's Clothiers Masterclasses, they have greatly added to my knowledge and abilities in reproducing historical garments. Time and treasure well spent! —Christopher Wilson
You'll also get access to . . .
Included with membership in the Historical Tailoring Masterclasses series are the following courses covering so far the 1860s time period:
Drafting Waistcoats
Drafting Frock Coats
Trouser Making (in progress)
Waistcoat Making
Enlisted Frock Coat Construction
Double Breasted Civilian Frock Coat Construction
Unlined Linen Frock Coat Construction
Buttonhole Making
Basic Tailoring Stitches (in progress)
Various pattern pieces, graduated rulers, and more.
Personal support from me via email or the Facebook support group.
James Williams' historical tailoring online workshops are some of the best opportunities to improve your historical tailoring. Whether fairly new to needle and thread or a fairly knowledgeable tailor or seamstress, you can not go wrong by taking these online courses. You will gain a better understanding of how the garments of the day were made and a better knowledge of what the men of the time wore and how they should look. Not only are the workshops wonderful but the support from the facebook group and from James through email is phenomenal. I can't wait for more workshops to continue my growth in becoming a historical master tailor!
—Jonathan Hawkins
30 Day No Questions Asked Money Back Guarantee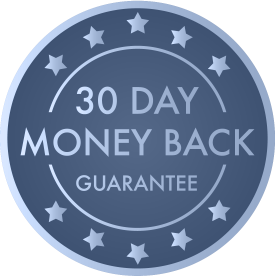 You are fully protected by my 100% Satisfaction Guarantee when you join Historical Tailoring Masterclasses. If you don't feel like you've received value, or are unhappy in any way, just let me know and I'll send you a prompt refund.