Federal Enlisted Frock Coat – Online Class
The Federal enlisted frock coat is often regarded as one of the most difficult coats to construct. We've all seen those typical shapeless sutler-row versions at various reenactments, but when you compare them to originals both in photograph and in museums, the originals stand out sharply both in their fit and construction and you can't help but ask yourself, 'how did they do that'?
In 2009, I was fortunate enough to be tasked with making about two dozen of these coats, all fit for a variety of body shapes. This invaluable experience helped me to figure out the nuances of period fit and construction as I made each coat (and a bunch of mistakes along the way!). At the culmination of this project several years later, I decided to put all of that knowledge to paper and photograph each step so that I could share and preserve this knowledge for others, and so this course was born. The coat is based on a private purchase version.
This course on constructing a Federal enlisted frock coat is held entirely online and at your own pace. When you sign up, you get immediate access to the entire course, so you can dive right in and finish the entire thing in a month or two, take your time and work on it over a year or two, or for you professional procrastinators, take ten or more years if you must (though I hope you do get it finished much more quickly!). You'll also get personal help from me through email or my support community if you get stuck at any point along the way.
I'm currently offering the course at the original 2011 price for a limited time and those who join will get all future updates. You get the original course in its entirety, and I'm planning to add extensive videos of the entire process as well as update the photographs and some methods in the future as well. Join countless others at this point who've successfully completed the course and have made their own frock coats and even gone on to make them professionally for others.
Who is this course for?
This course is designed for the intermediate to advanced tailor who has some experience with tailoring historical garments. I'd recommend you having made a couple of trousers, waistcoats, and maybe a coat or two, whether they be drafted yourself or from commercial patterns, before attempting this project.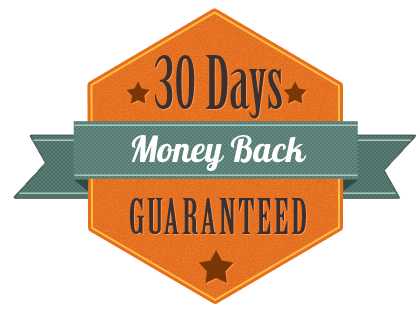 30-Day Money-Back Guarantee
When you join Historical Tailoring Masterclasses you are fully protected by my 100% Satisfaction Guarantee. If you don't feel like you've received value and you decide you want to cancel any time within the next 30 days, just let me know and I'll send you a prompt refund.