All we have left to do on the paletot is give it a good final pressing, beginning with the collar and lapels. Ideally you should try on the coat and have someone press the collar and lapels into place along the roll line, followed by pressing with the iron, just to perfect the fit, but if necessary you can just press on the tailor's ham.
I like to start at the back of the collar, pressing the center back firmly along the roll line. You can use starch here and elsewhere to make the crease more permanent.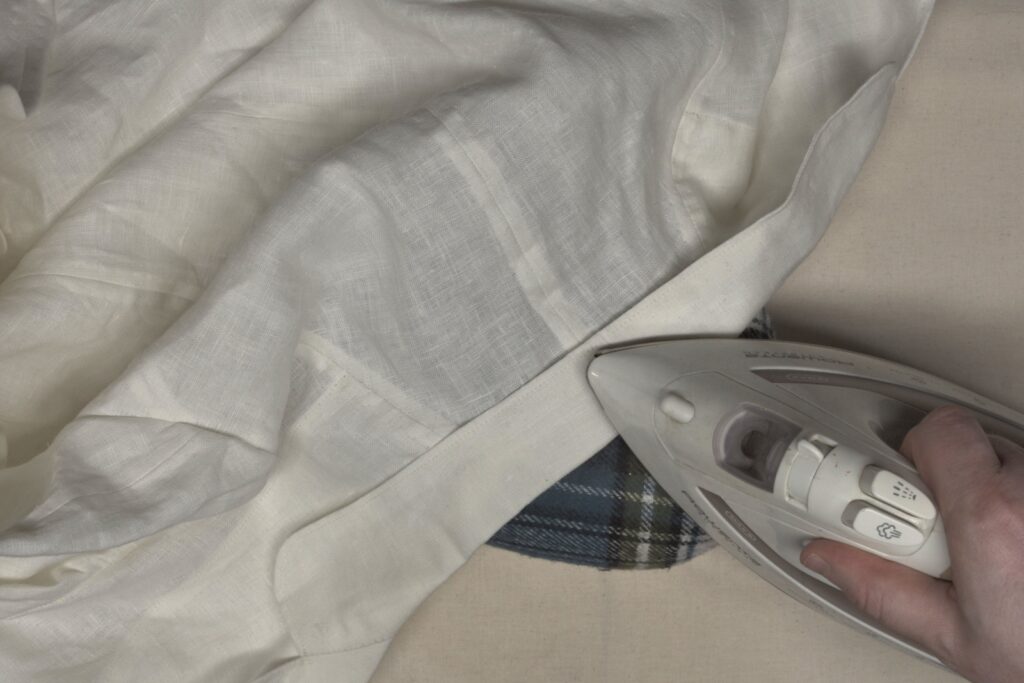 Continue pressing along the roll line to one side, being sure to use the pressing ham to match the shape and roll of the shoulders.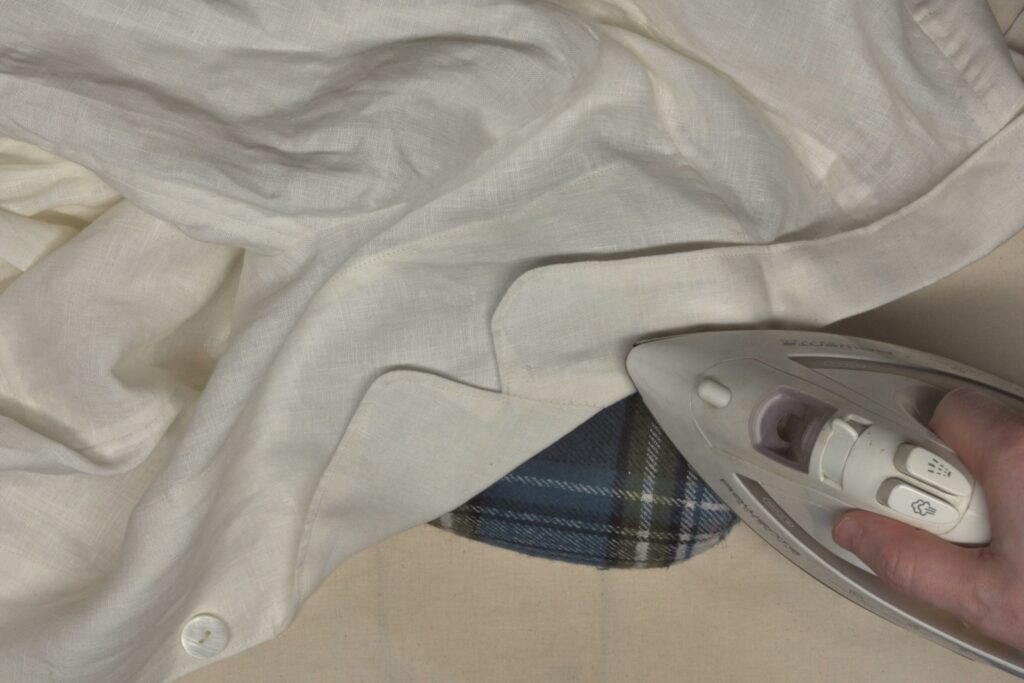 Press the lapel down to about 2 inches above the end of the roll line. This lower section should not be pressed — instead it should be allowed to roll freely to give the most elegant look.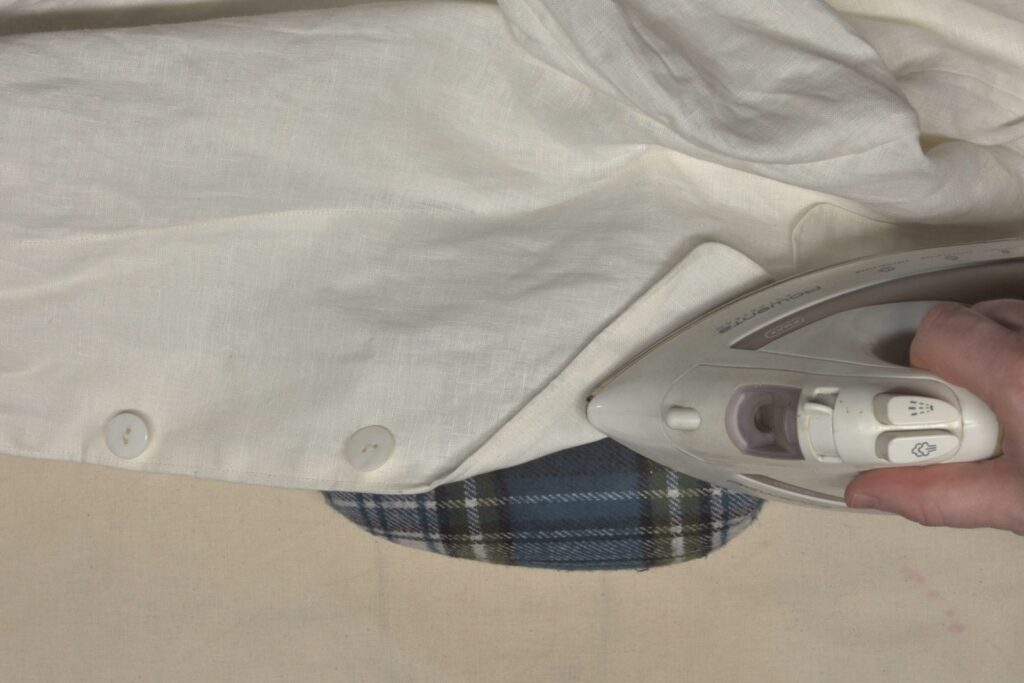 Here's the lapel and collar after pressing. Repeat for the other half, and then give the entire coat a pressing as necessary, especially along the edges and any wrinkled areas.
I recommend starching the coat in light, thin layers, building up the layers until you get the thickness you prefer. I just stick with the spray starch you can get at any store as that's easiest for me, but feel free to experiment with other more historical methods of starching if you wish.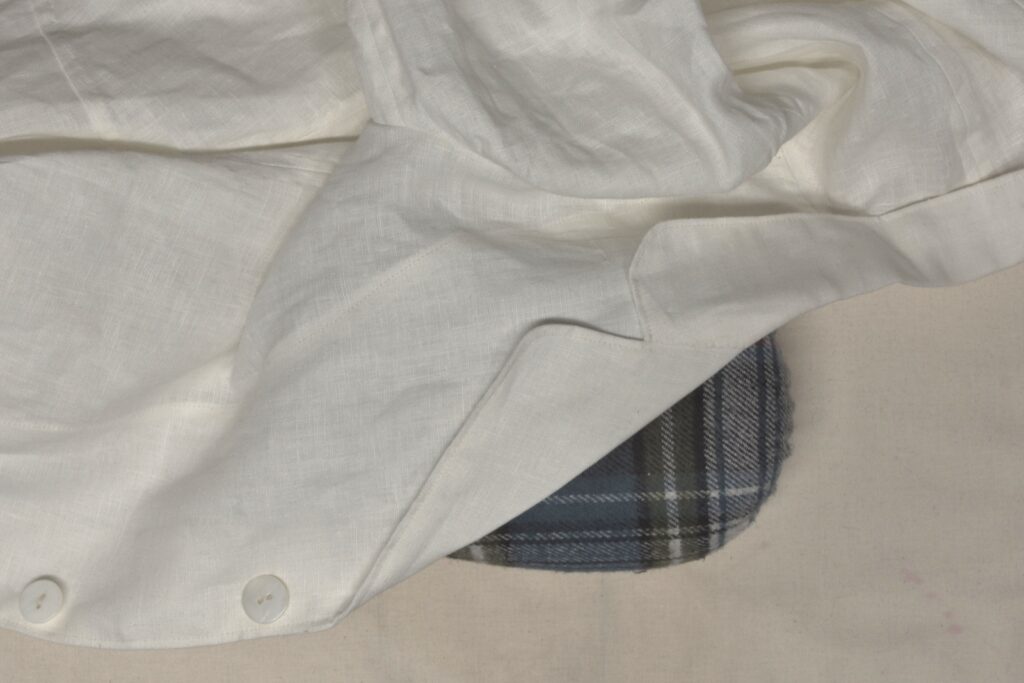 And with that, this project is complete! I hope you've had fun and success while making your own coat. I'd love to see photos of your finished pieces! Email them to me if you like at james@historical-tailoring.com and I'll add them to a gallery here on the website and share on Facebook (with your permission of course).
James