The back and fore stitch combines the strength of the back stitch with the speed of the running stitch. It's not quite as fast or as strong as either, but it's a good compromise for seams that do not take a lot of stress, such as trouser legs, skirt seams, and so on.
Start with a couple of stitches in place.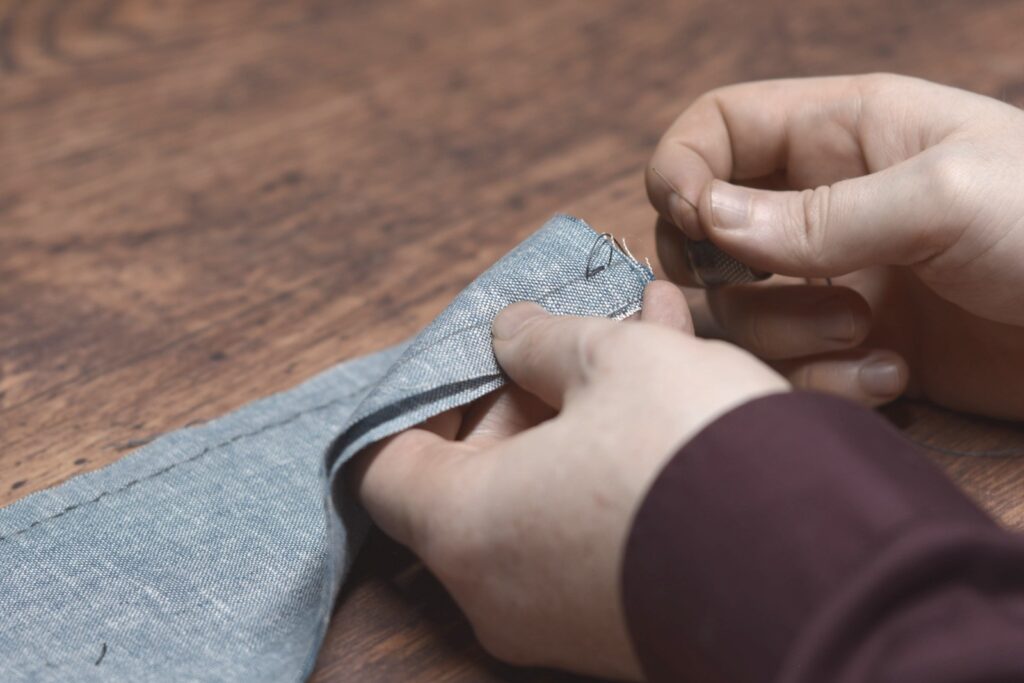 Form the beginning of the stitch as if you were going to make a back stitch, but do not pull the needle through yet.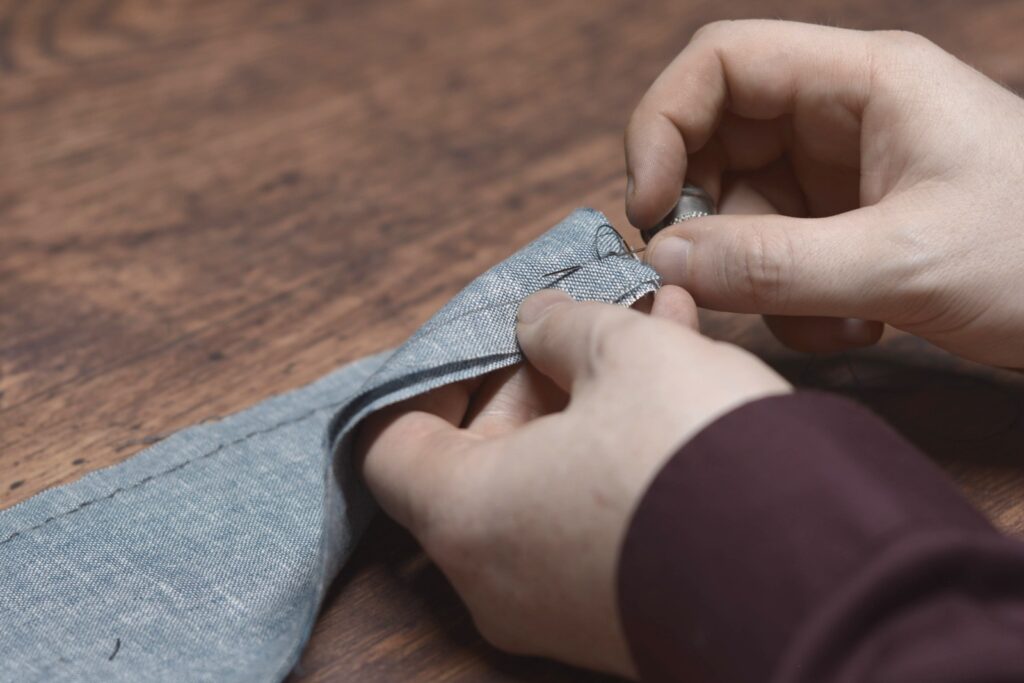 Instead of pulling the needle through, form a couple of running stitches by rocking your wrist and needle back and forth. Depending on what you're sewing and the strength you need, you could do from one to three running stitches at this point.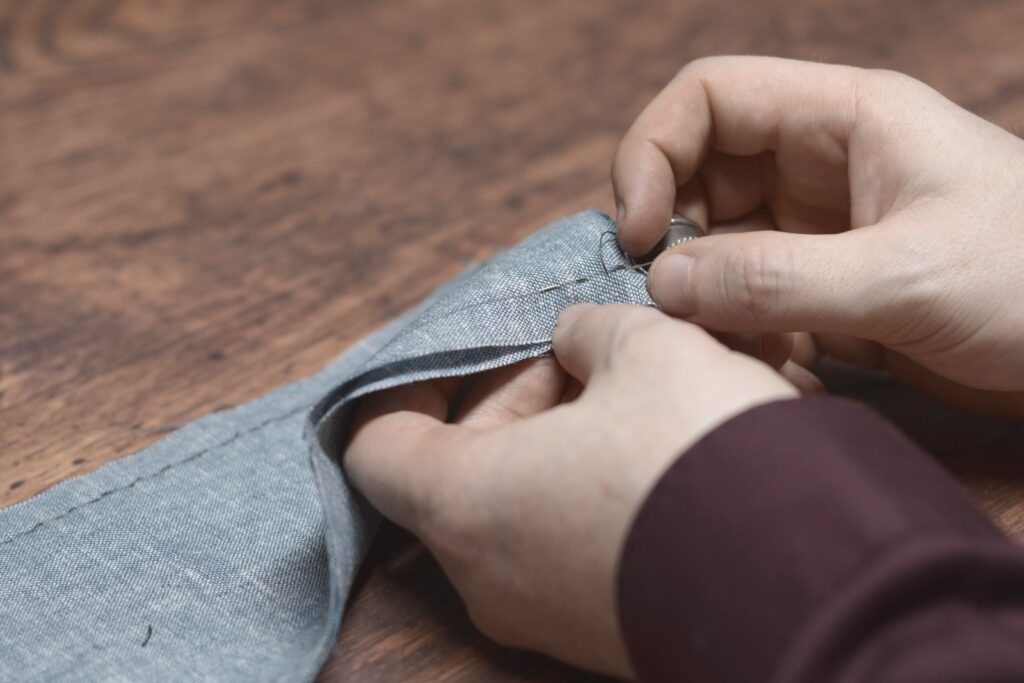 Bring the needle back to form another backstitch followed by the running stitches and continue on through the end of the seam.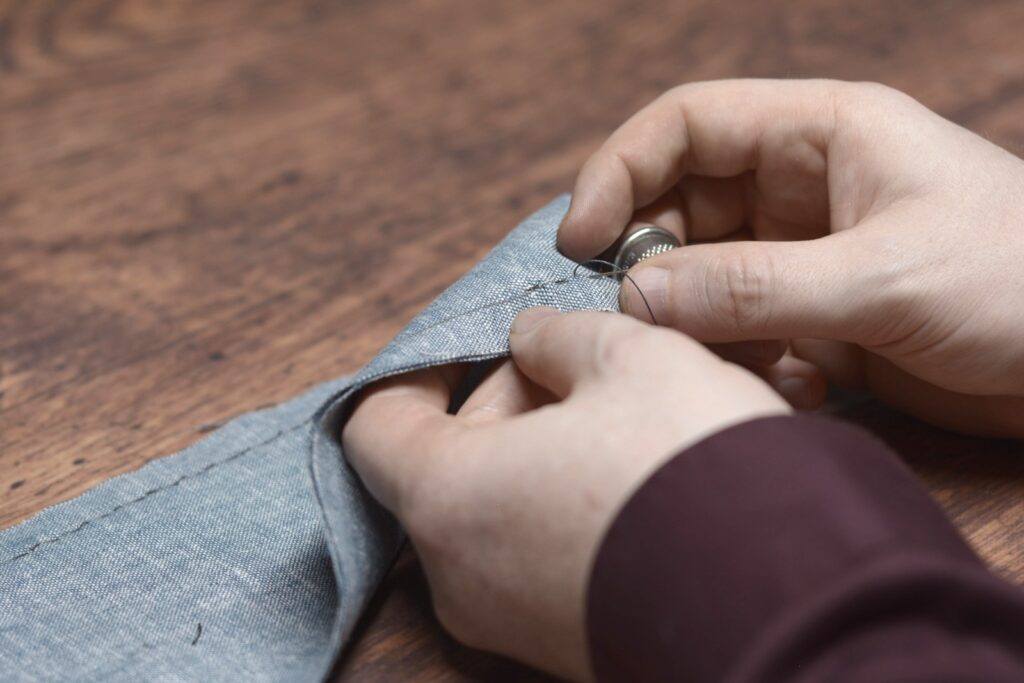 Here's the finished seam from the right side. It leaves a pattern of two stitches followed by a space, single stitch, etc.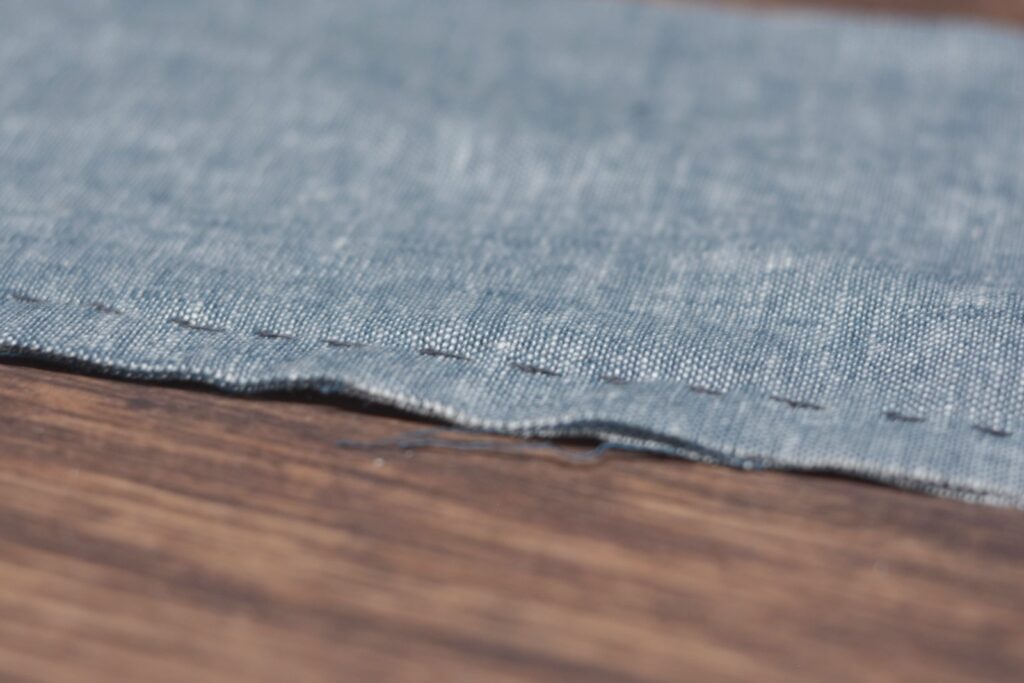 ---
Your Progress
| | | |
| --- | --- | --- |
| 1 | The back and fore stitch. | |