The felling stitch is very commonly used in tailoring, and is perfect for securing linings to fabric, facings, and various other tasks. There are actually three different variations of the stitch, each only slightly different from the other, that are important to learn so that you can choose the best one for your particular situation.
When choosing a thread, choose one that matches the lining to make the stitches nearly invisible.
Felling Stitch I
For each variation, I like to tie a knot first, burying it between the two layers of fabric, and then make a small stitch in place to secure the layers.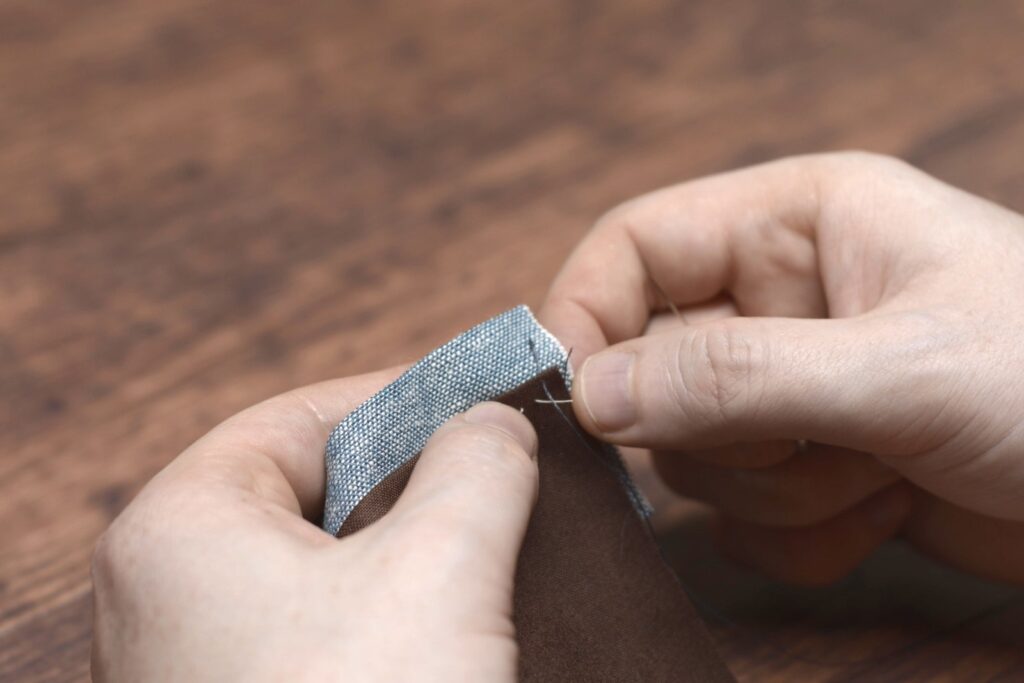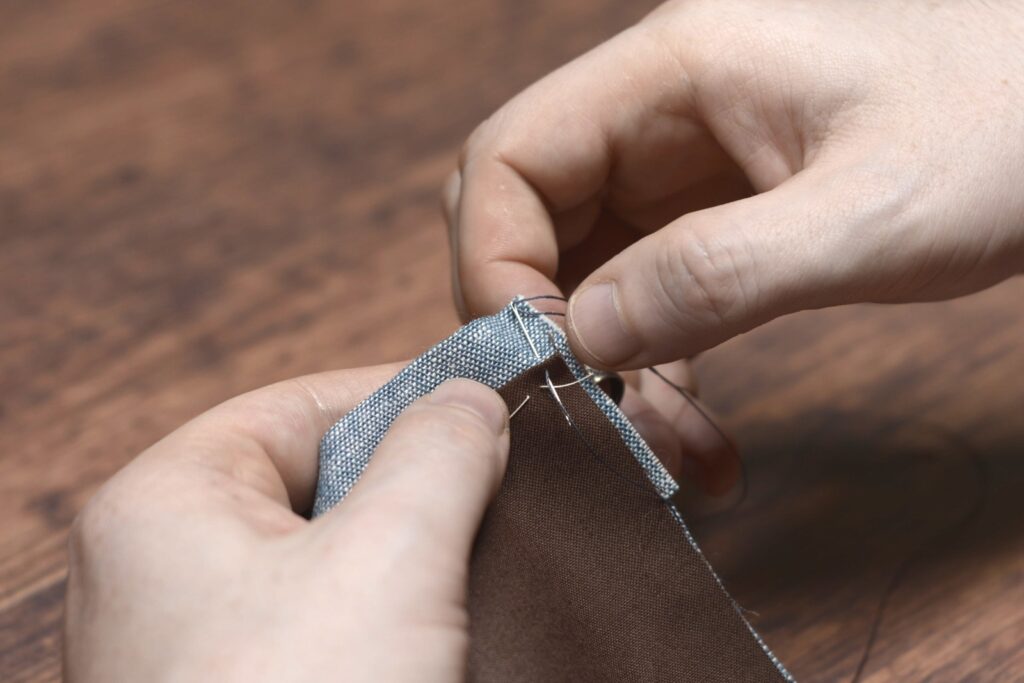 The stitch should be very small, catching only a few threads of the lining fabric at most, and perpendicular to the seam.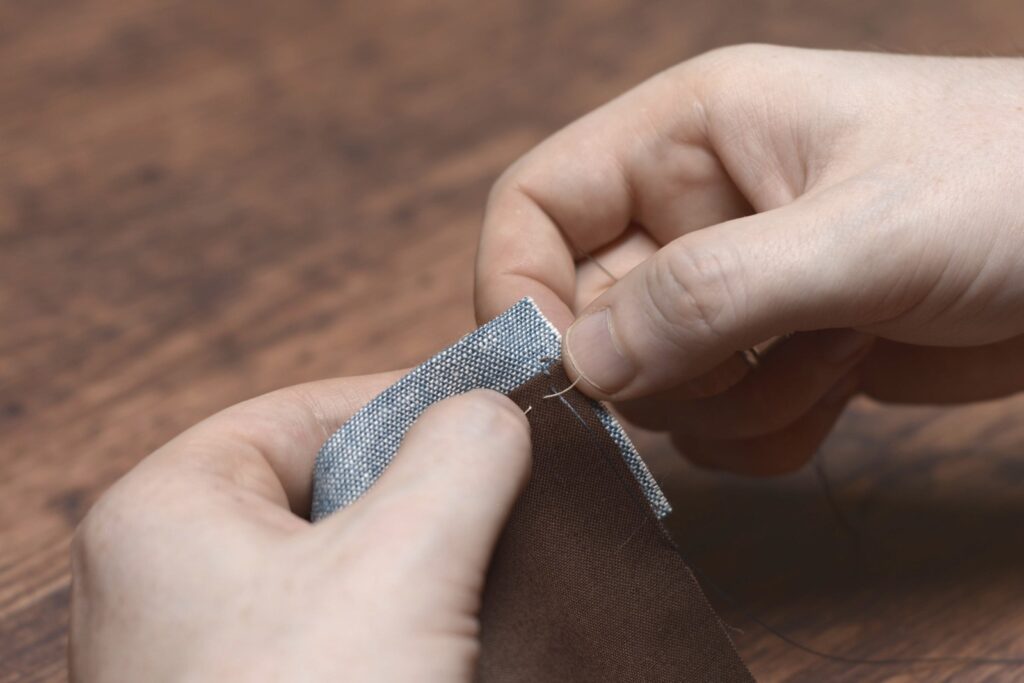 To form the first stitch, place your needle directly above the first stitch, angling the needle diagonally. Pass the needle through the fashion fabric, being very careful not to let the stitches show to the right side, and out the lining, about 1/8″ to 1/4″ away as shown.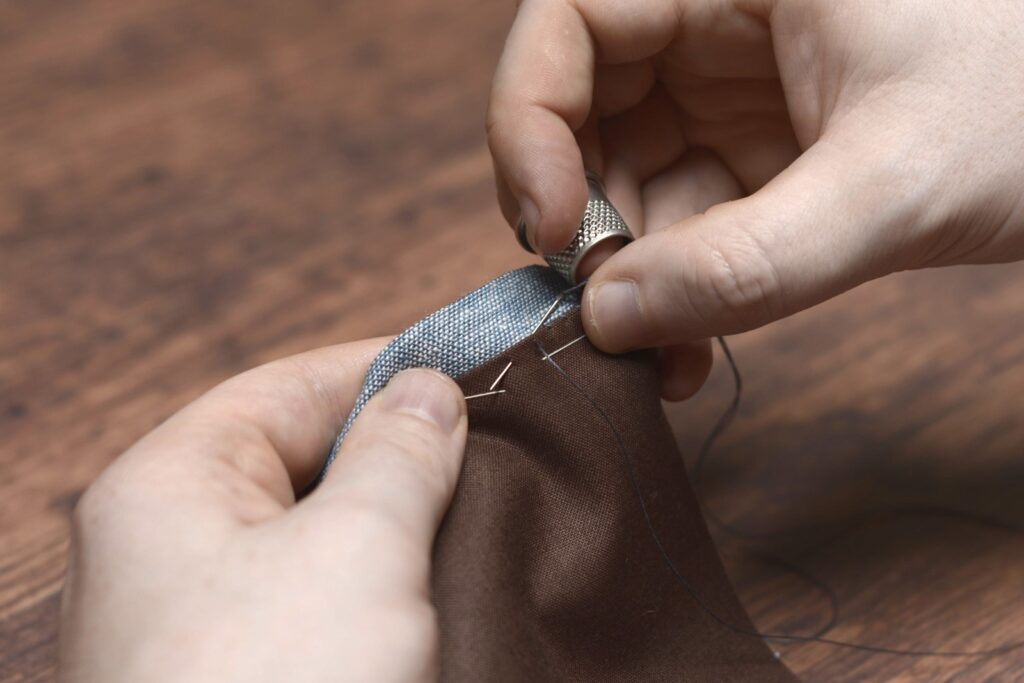 Again bring the needle immediately above this stitch to form the next one.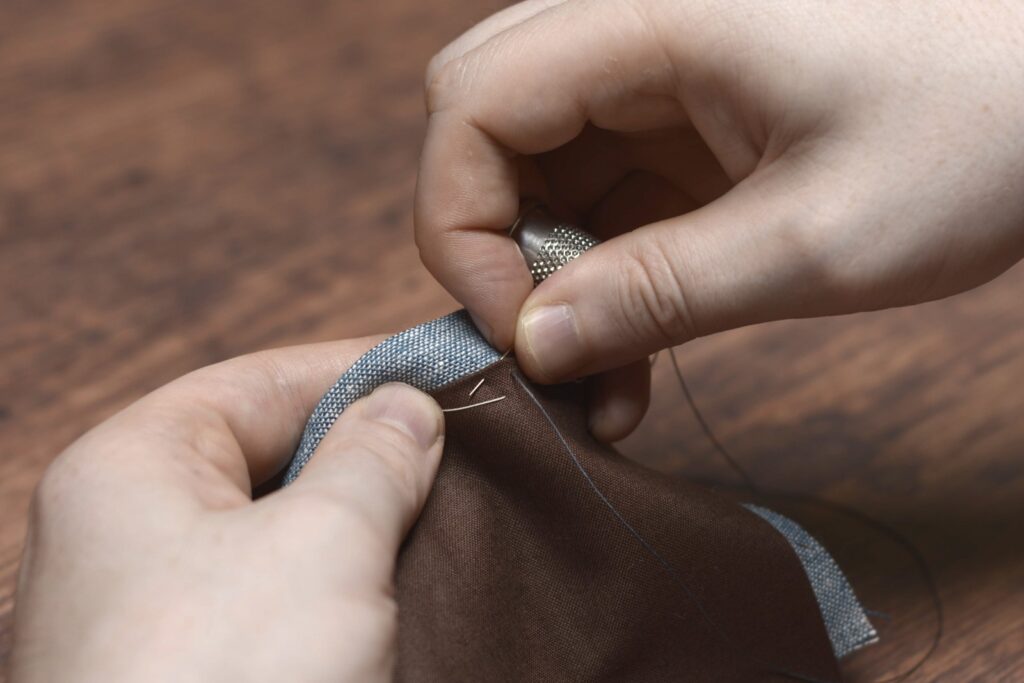 Here is what the stitches should look like after finishing the seam. I'm using a very thick thread here for demonstration purposes, but if you use a matching thread and a small stitch, these stitches should be almost invisible.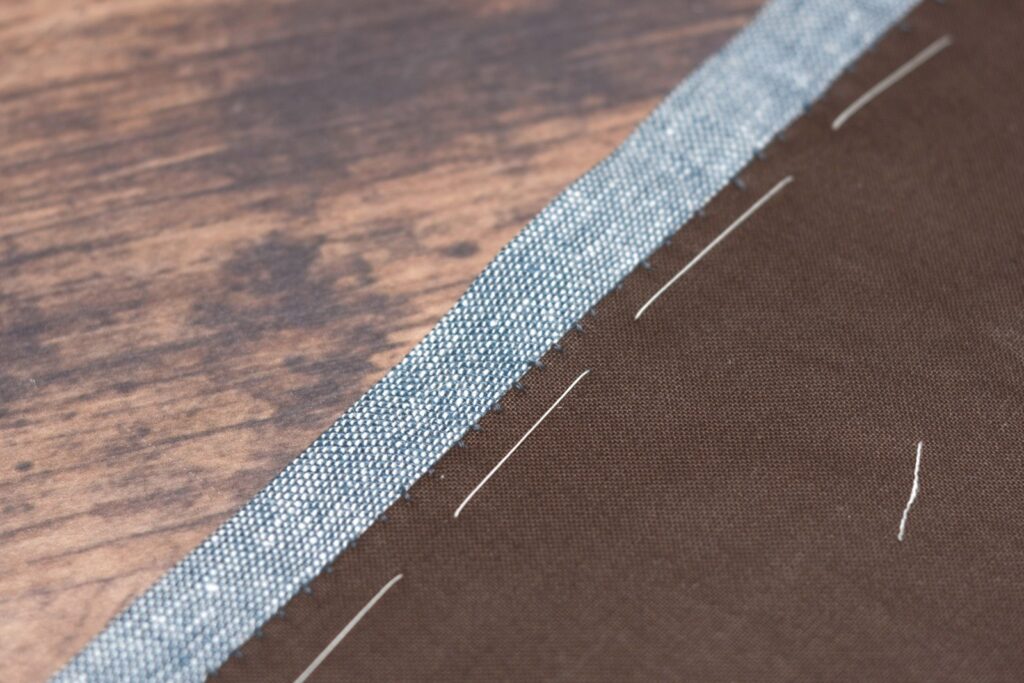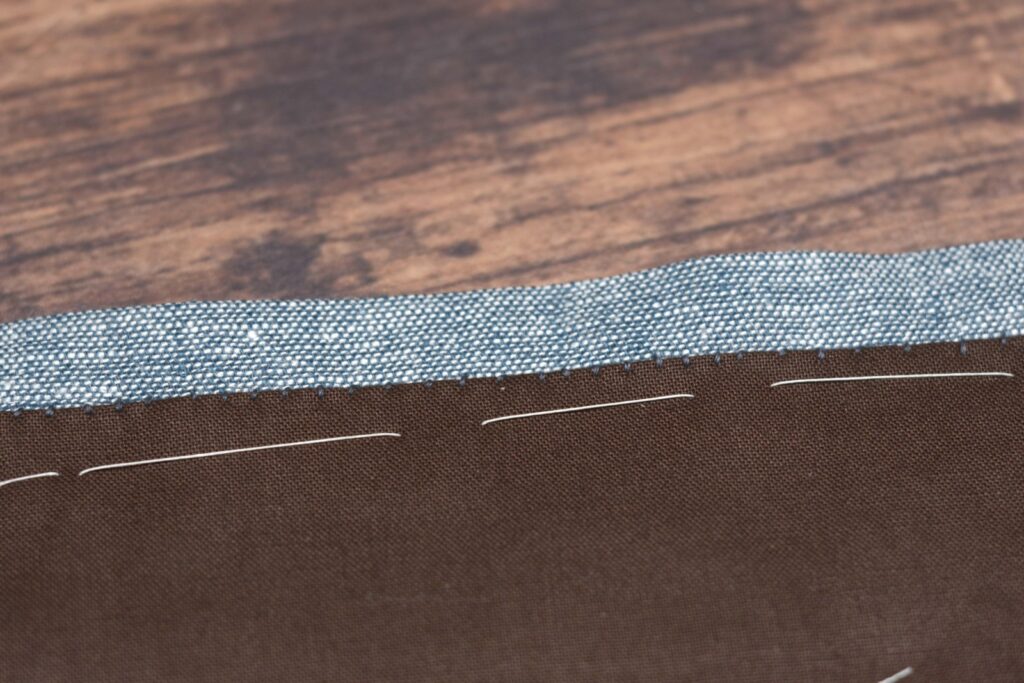 From the right side, you shouldn't see any of the stitches, ideally. I'm using a thin linen here for the photographs so they did show through a little.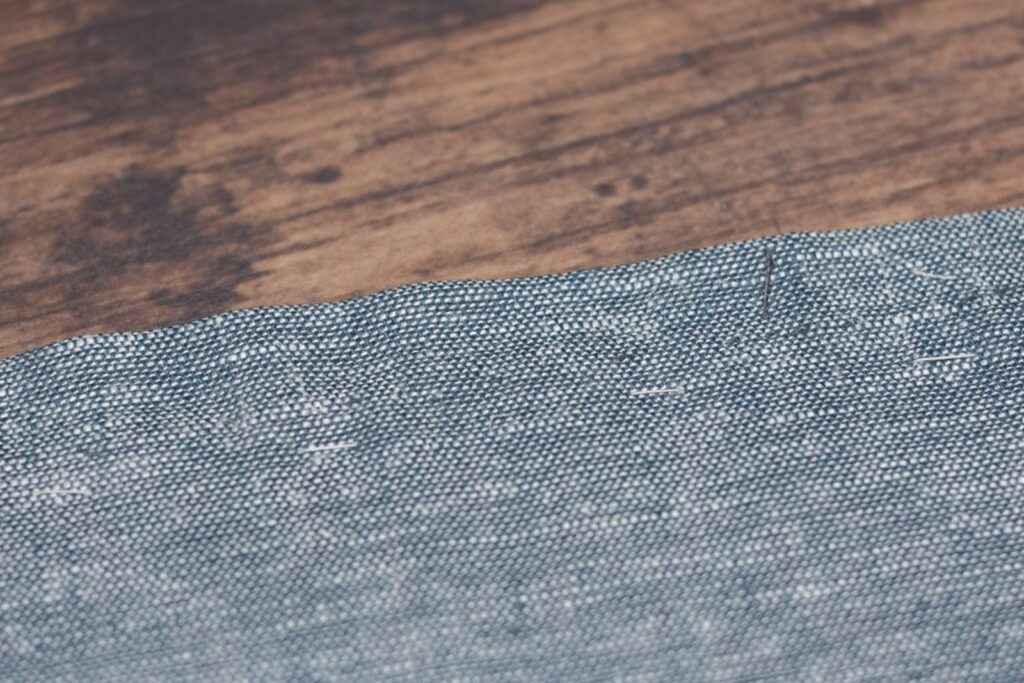 Felling Stitch II
The second variation is basically the same, except the needle passes through the lining, directly above the first stitch, and into the fashion fabric below.
I'll switch to this variation when sewing on linings in particular. It makes regulating the tension a little easier and helps to avoid puckering of the lining. It also depends a lot on the position of the fabric and hands that determines which variation I will use — sometimes it's just easier to come from one direction than the other.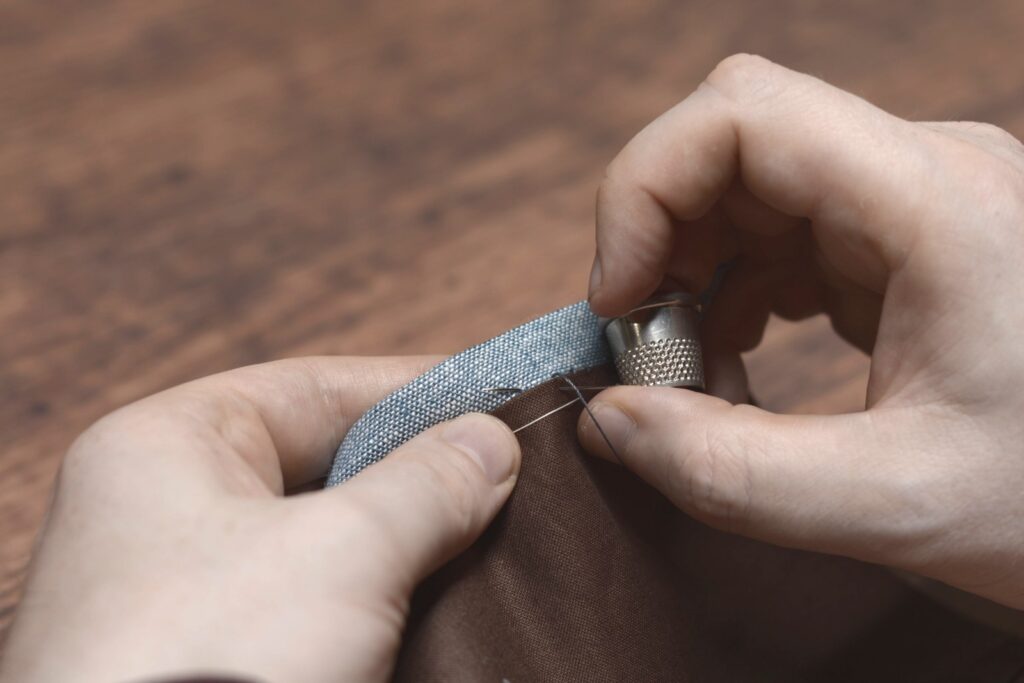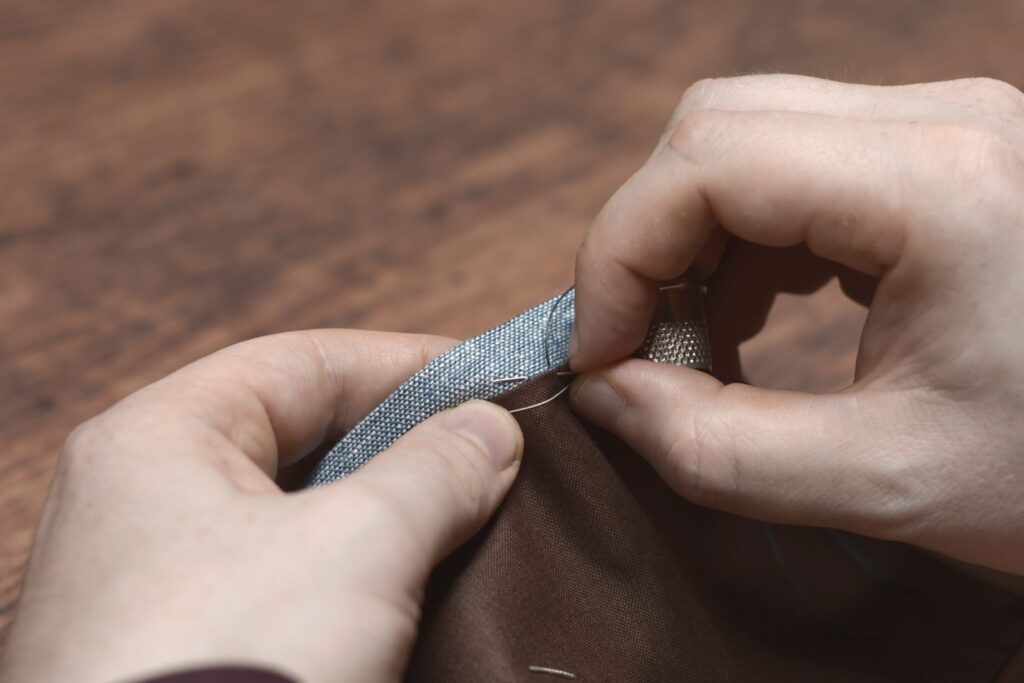 Felling Stitch III
This third and final variation of the felling stitch is often used when felling down a seam or facing in a thinner fabric such as linen in which you need the right sides to look nicer but can't avoid the stitches showing through.
I see this stitch used often in original military garments as well.
Begin with the knot and a stitch in place as usual. Then, move the needle 1/8″ to 3/8″ away from the first stitch and make a small stitch perpendicular to the seam through all layers.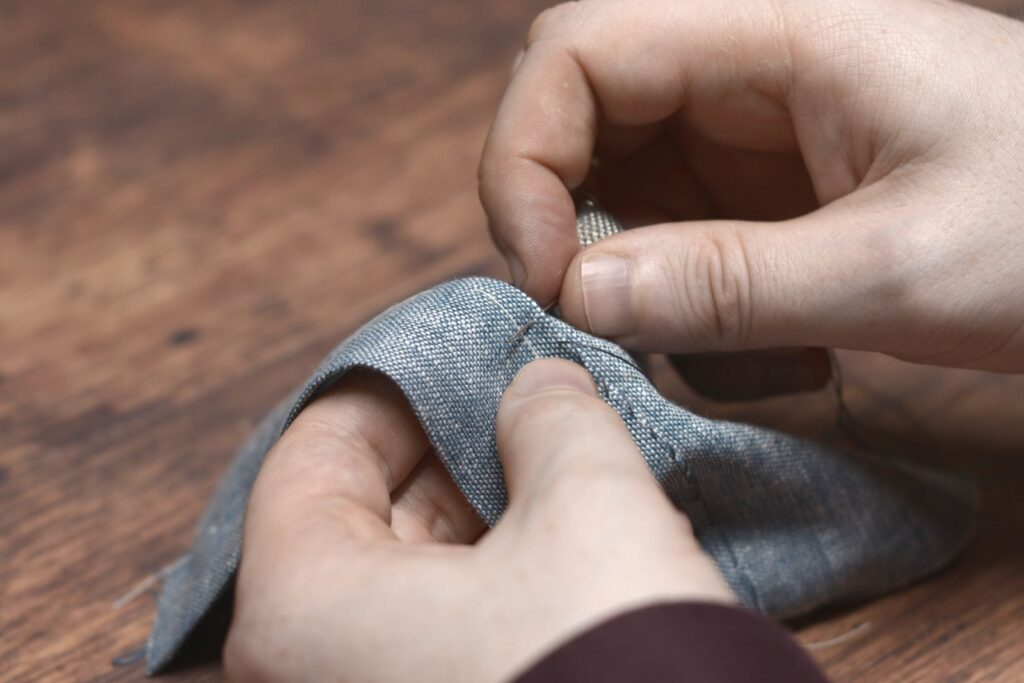 The result will be a diagonal stitch on the wrong side.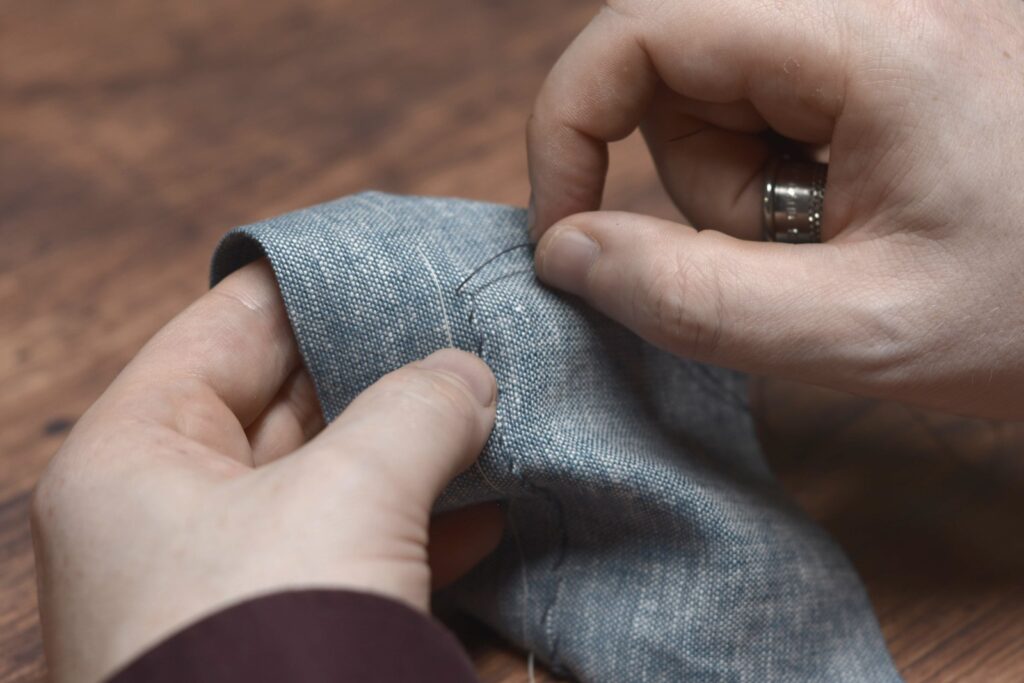 And on the right (out) side you'll see just a row of small stitches.