All that's left to do is attach the buttons. I prefer to use a silk buttonhole twist here for its durability, but you could use a linen or other such thread, perhaps taking more passes through the button. Transfer the buttonhole positions to the other sides of the placket opening and cuffs.
Begin by passing a knotted thread from the wrong side through all layers.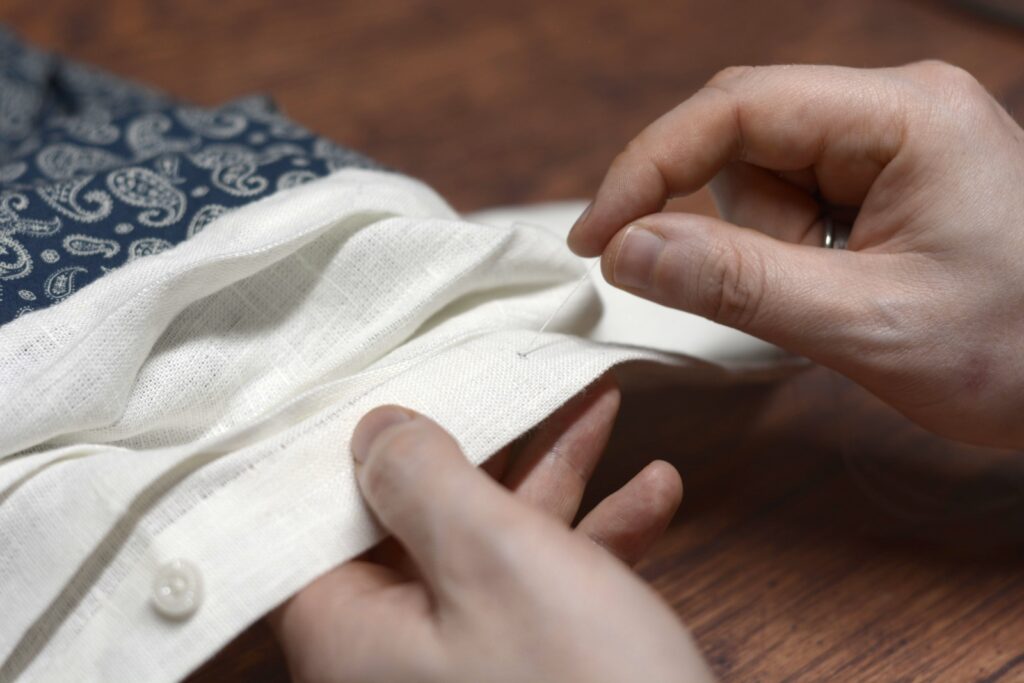 Pass the thread through opposite holes of the button.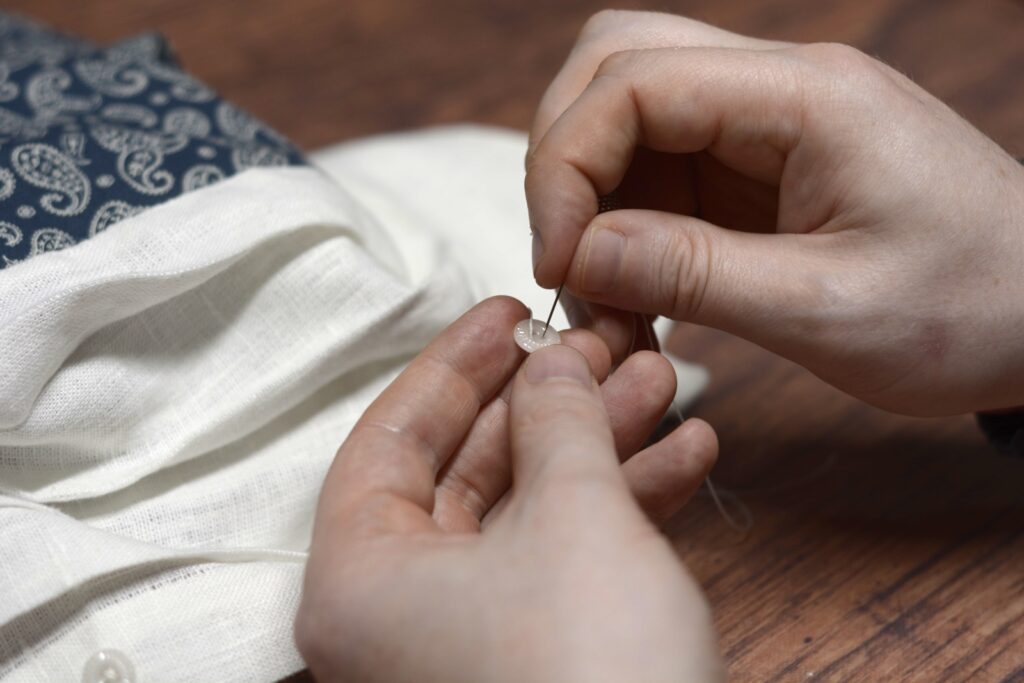 And pass the needle and thread back through the fabric for your first stitch. Keep the buttonhole rather loose at this point.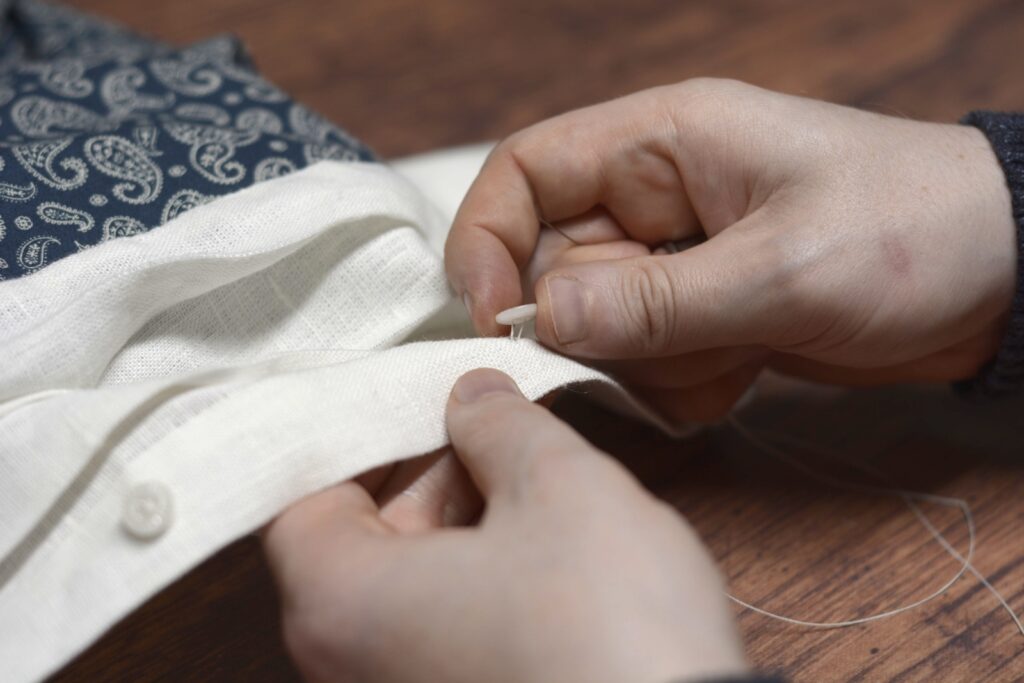 Make a second stitch through the buttonhole. At this point, you can adjust the final height of the button from the fabric. I like to make mine just a little taller than the width of the fabric the button will be passing through. The two stitches give just the right amount of tension to adjust this height.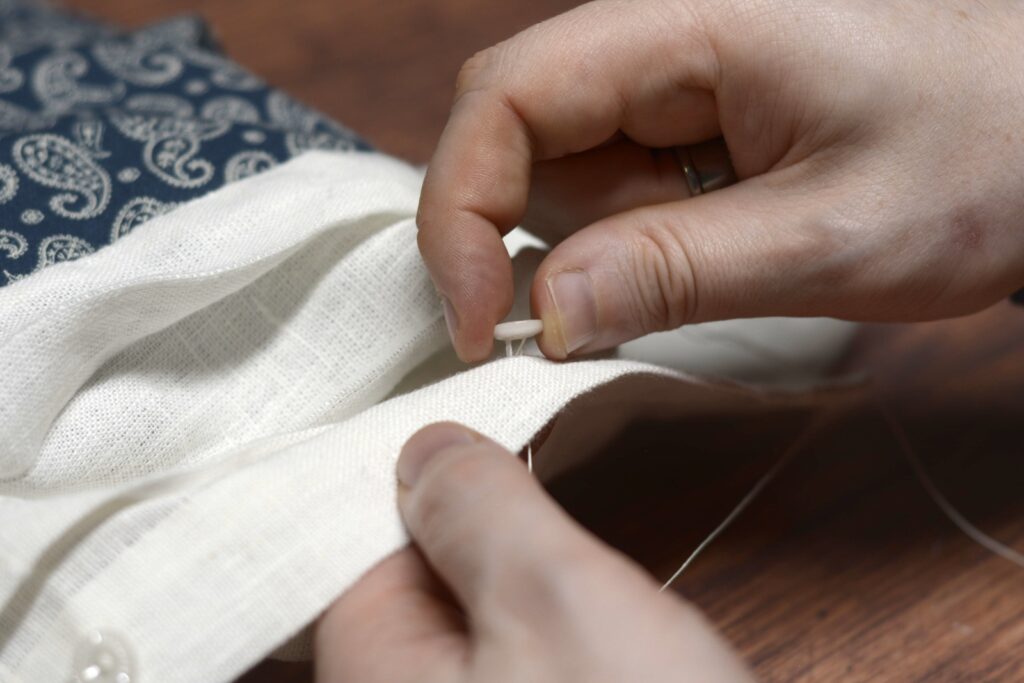 Make one (or more) stitch across, then make the same number of stitches in the alternate direction. With each stitch, gently pull the thread taut, keeping the appropriate height.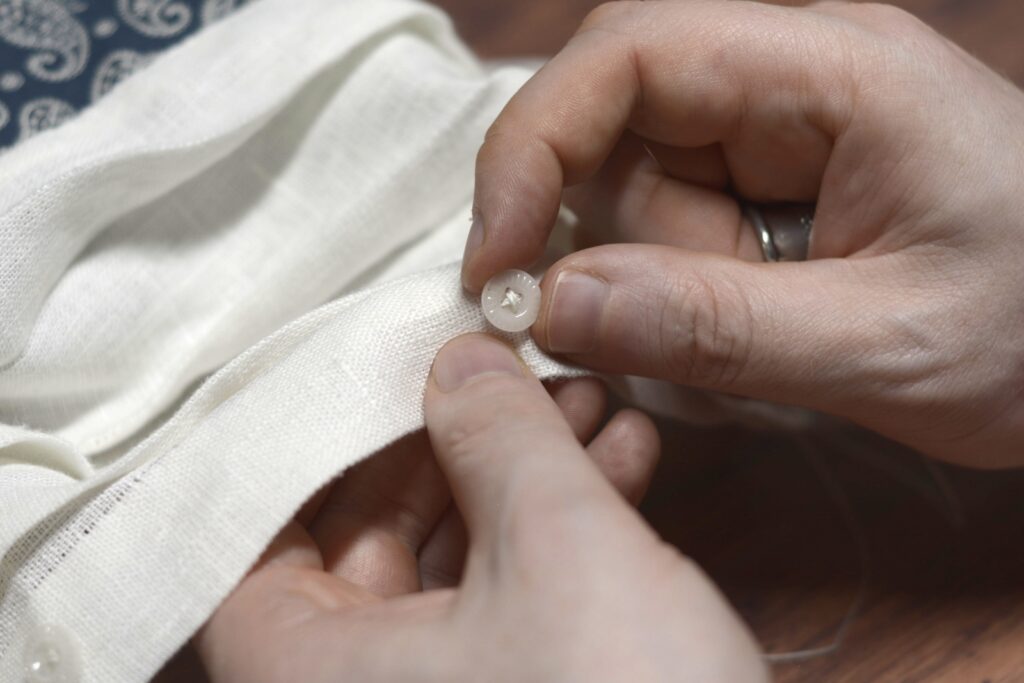 Pass the thread through to the right side, without going through the button. Instead, wrap the thread around the previous stitches about 4 – 6 times, depending on the height, pulling it tight after the final wrap and forming the button shank. This gives the button great strength and the fabric will probably wear out long before the button falls off.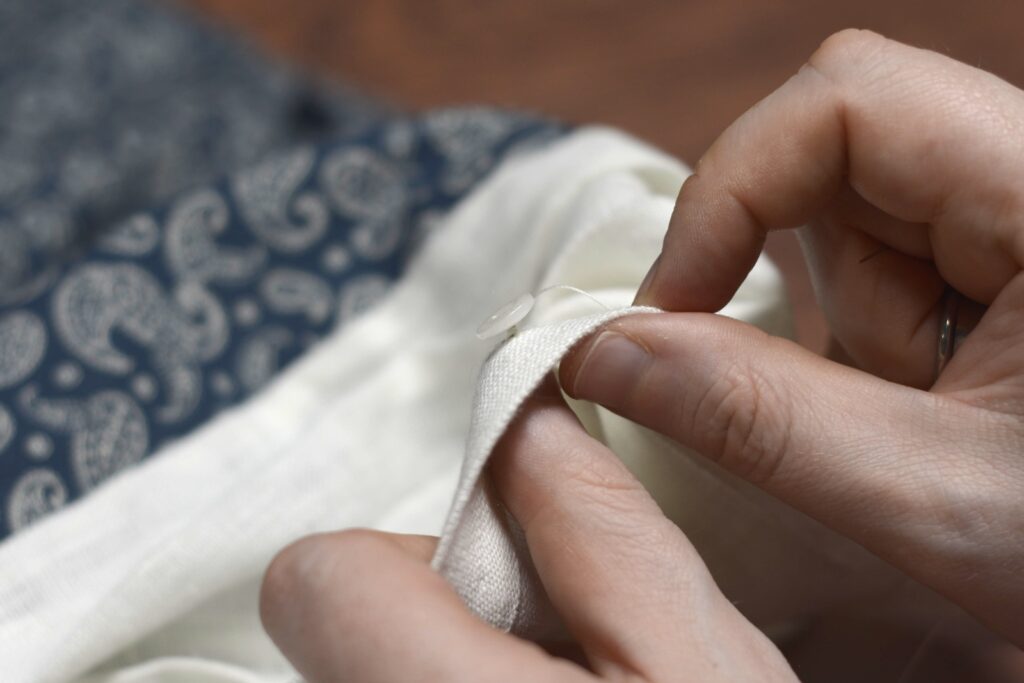 Finally, pass the thread through the shank three times in alternating directions to secure it, and trim.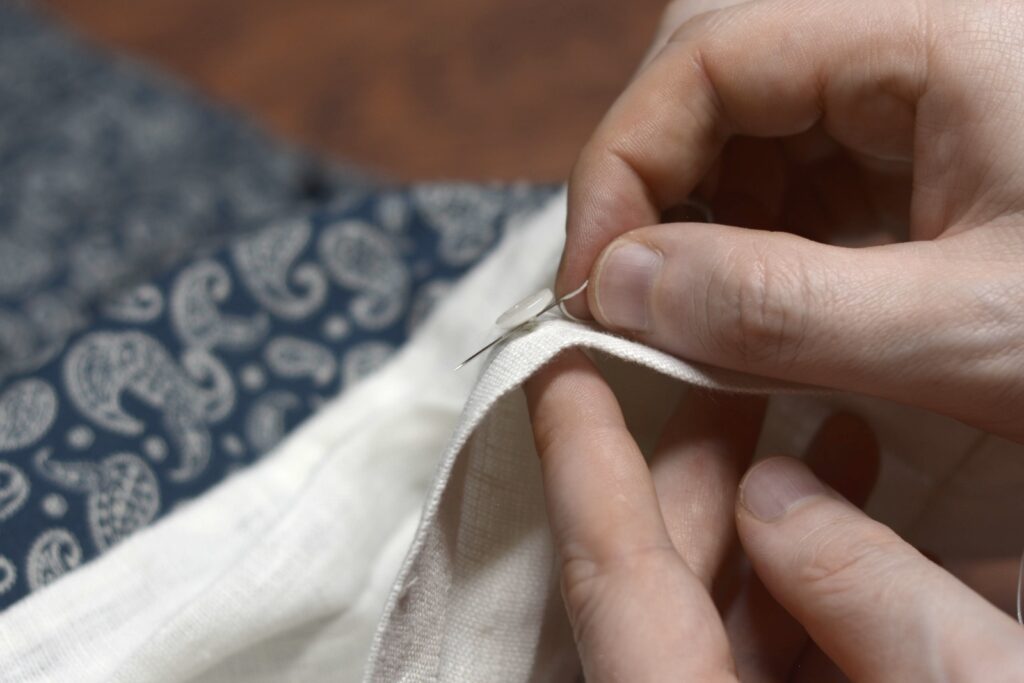 Attach the other buttons in a similar manner. Work from left to right to keep your thread from getting snagged on the previous button.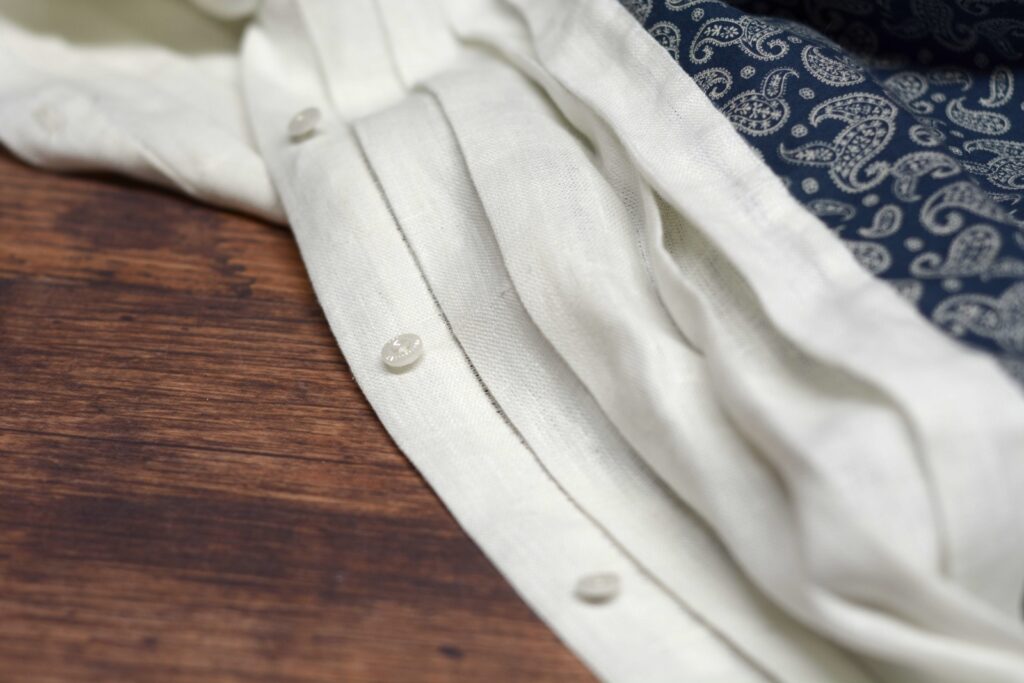 And with that, your shirt is complete! I always feel happy when a project is done, but at the same time, sort of let down, as in, "am I really done? What shall I do with my self now?" I hope you've enjoyed this project and able to follow along and make a nice shirt of your own! Please feel free to share your work in the community support forums!
---
Your Progress
[columns gutter="0″]
[col]

[/col]
[col align_text="center, middle"]

[/col]
[/columns]