The final task prior to hemming the trousers is to attach the buttons. Begin by laying out the button placement. I transferred their position on the fly first, setting their distance from the fly seam equal to the distance of the buttonholes from the fly edge.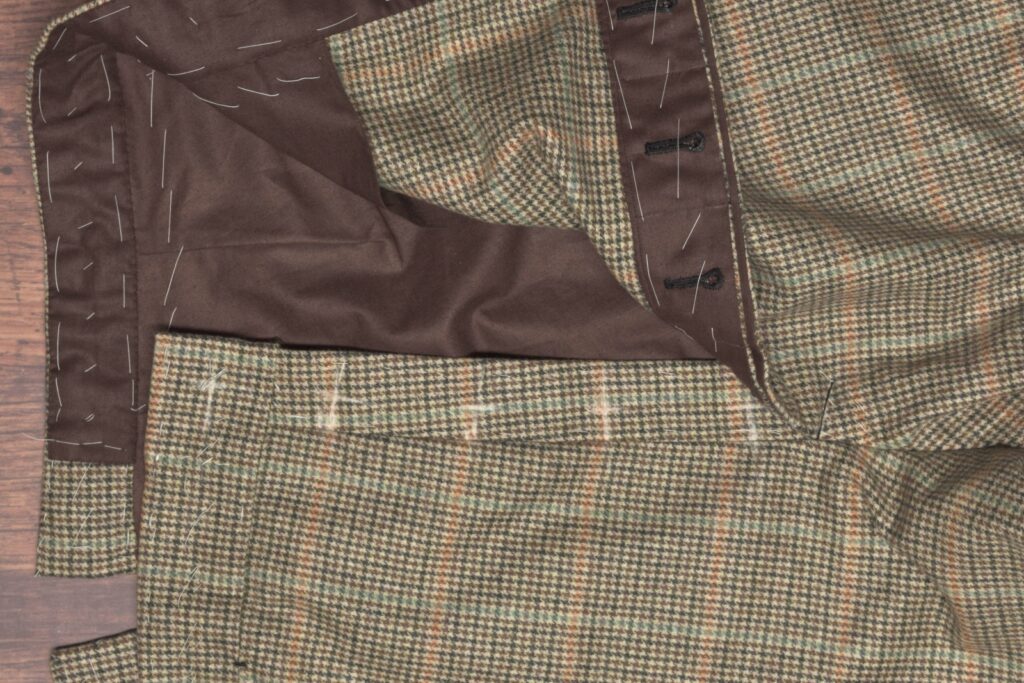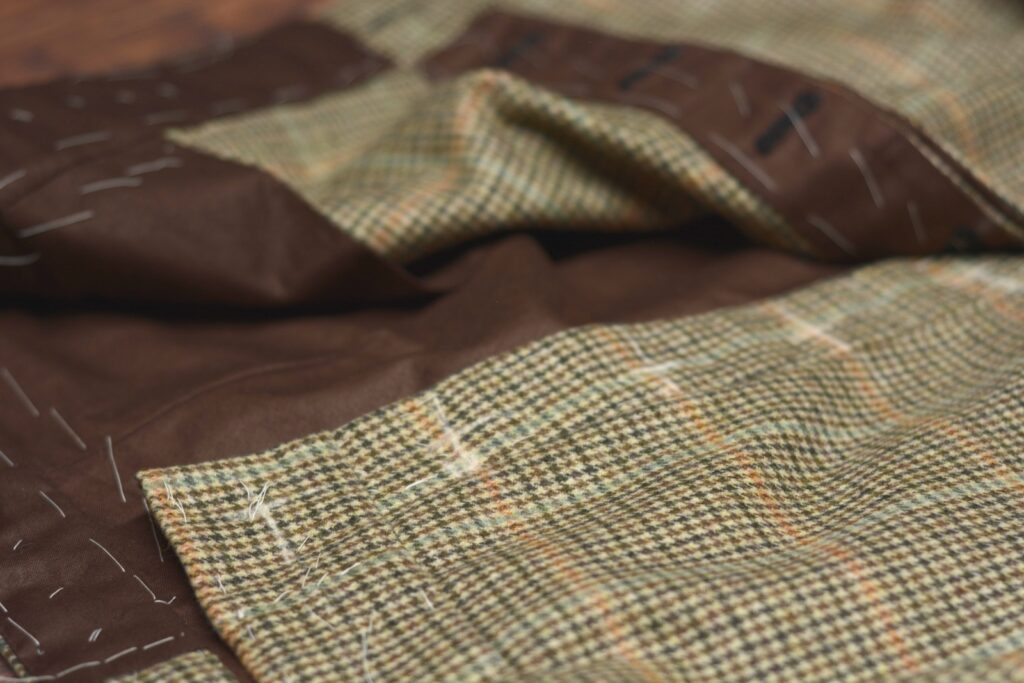 Next mark the position of the front suspender buttons on the waistband. I like to make the first one about 2 1/2″ from the side seam, and the second one another 2 1/2″ from the first. Both are placed about 1/2″ below the top of the waistband.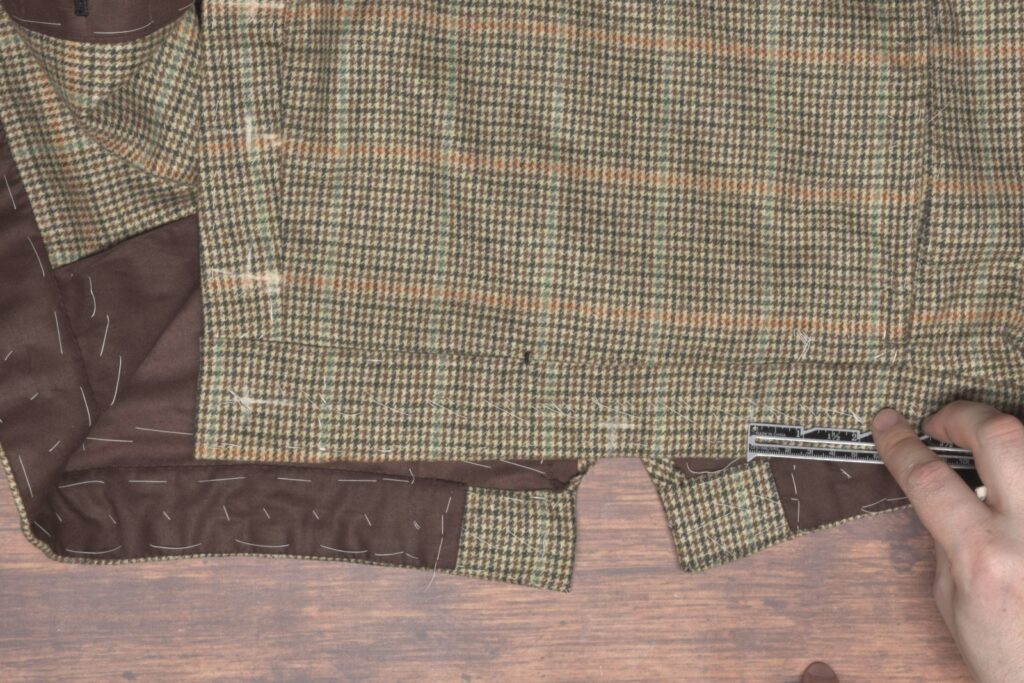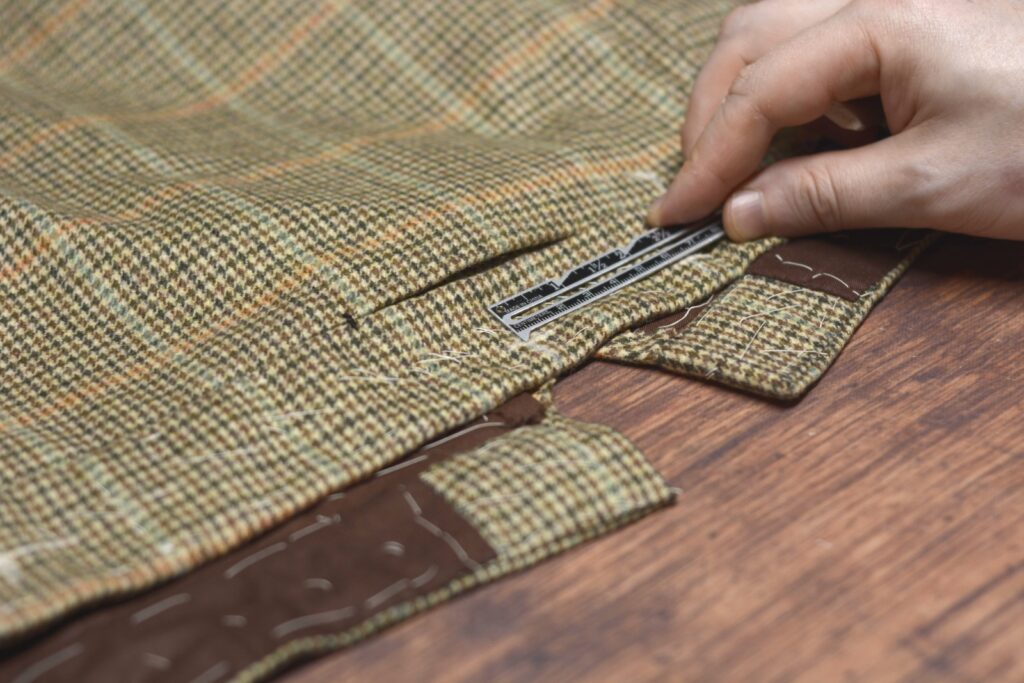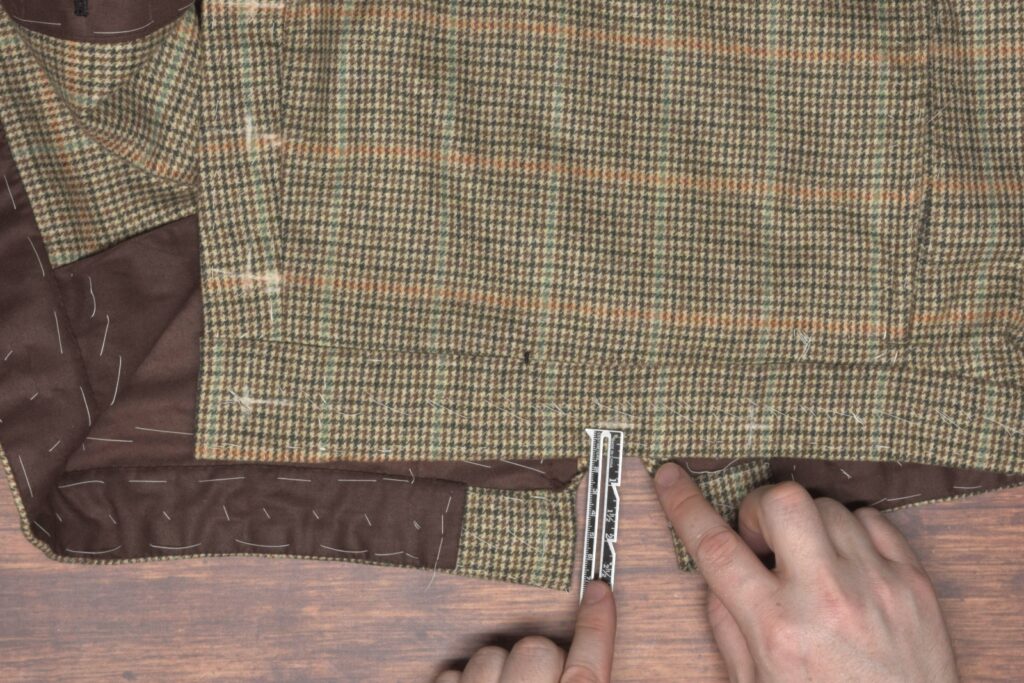 Finally, mark the back button position about 1″ from the end of the waistband and 1/2″ from the top edge.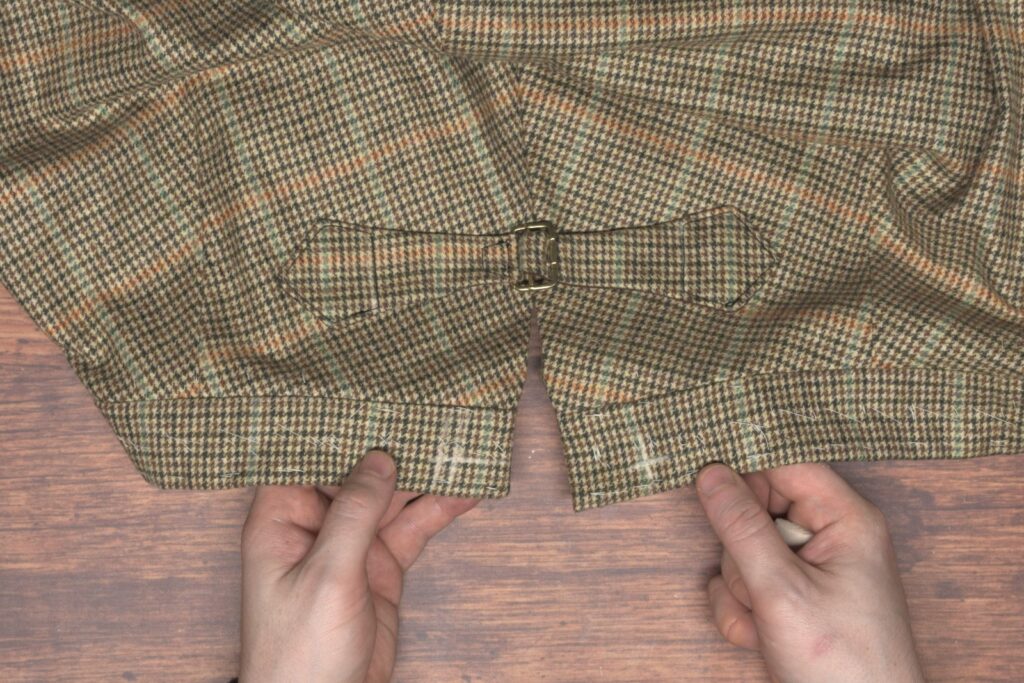 Attaching the Buttons
To attach the buttons, begin by passing a knotted thread from the wrong side through all layers.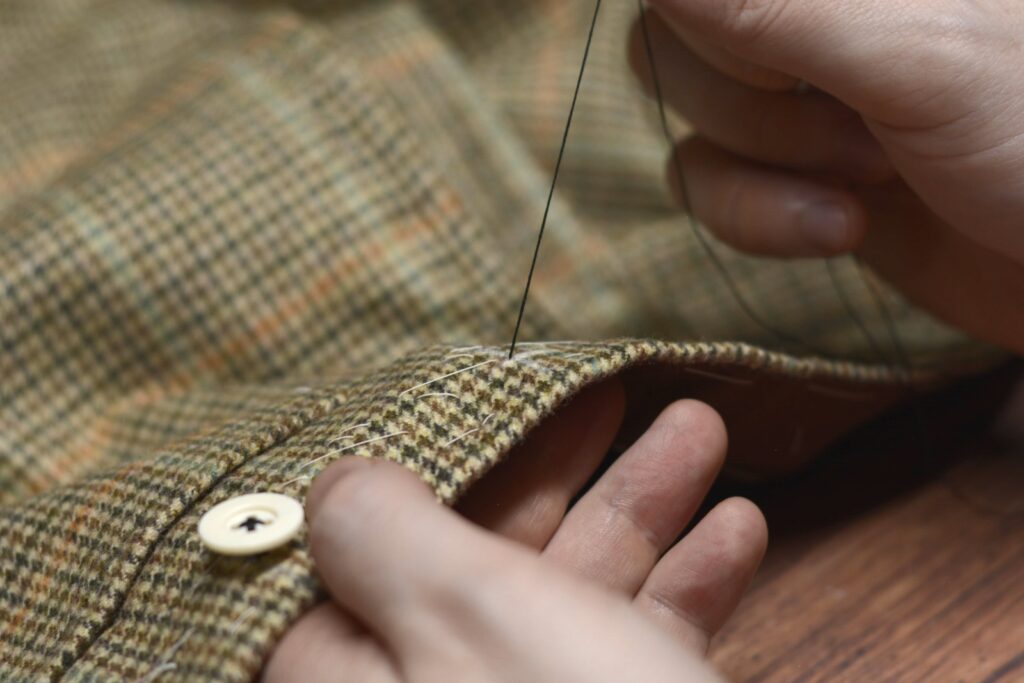 Pass the thread through opposite holes of the button.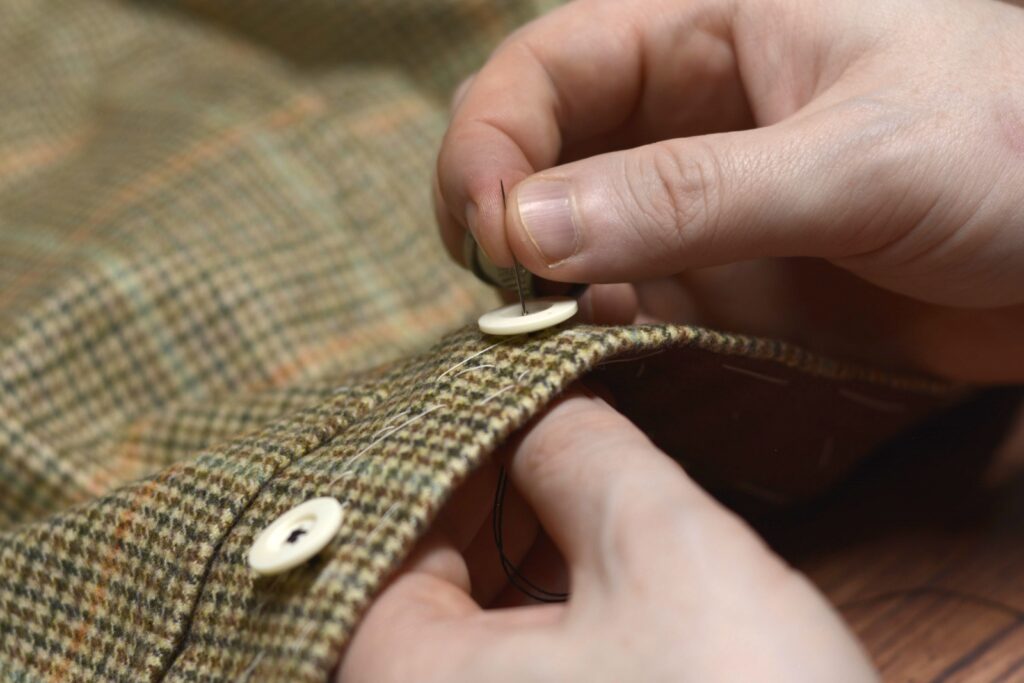 Make two complete passes through the button, passing the needle and thread back to the underside, and keeping the stitches rather loose. After this second pass, you can adjust the final height of the button by holding the button at the desired height and gently drawing the threads to the correct height. The height should be just slightly thicker than the suspenders or the fabric that will be attached to it.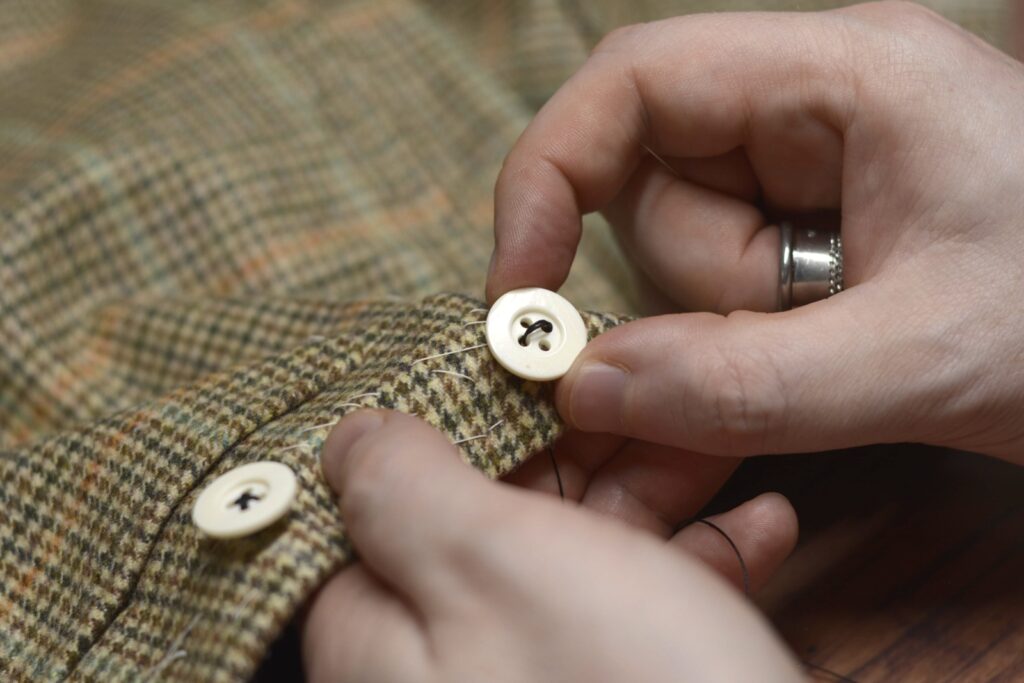 The two stitches give just enough tension that the button will not move out of position, yet at the same time not be difficult to move if you want to.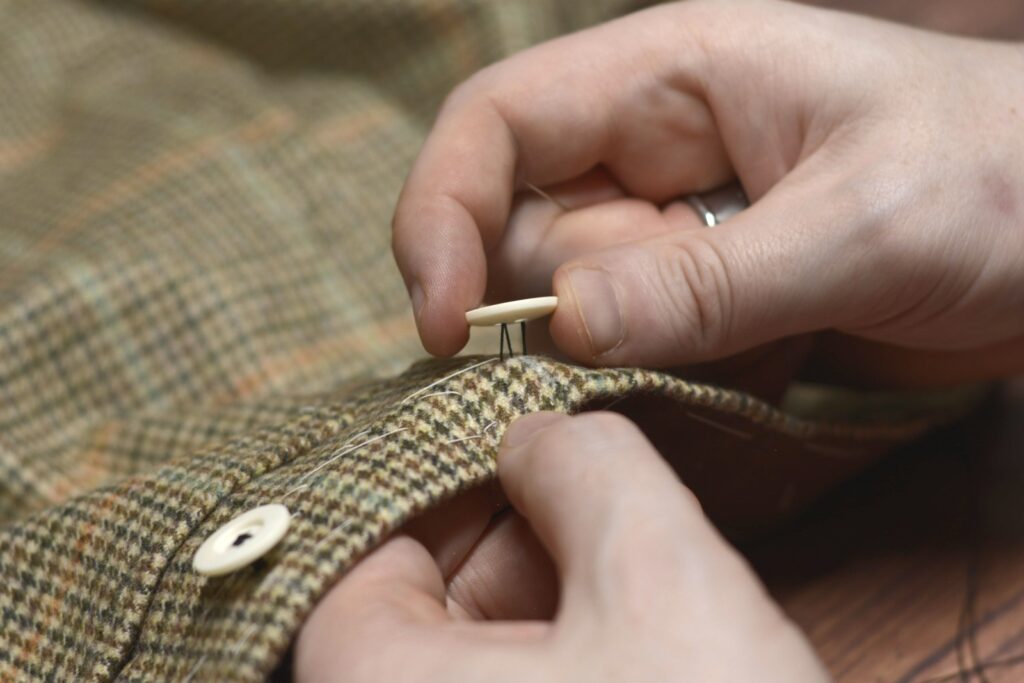 After four or so stitches, begin making stitches in the other direction, forming a cross. The number of stitches depends on the strength of your thread and the thickness of the fabric. I've gone as many as six stitches in each direction.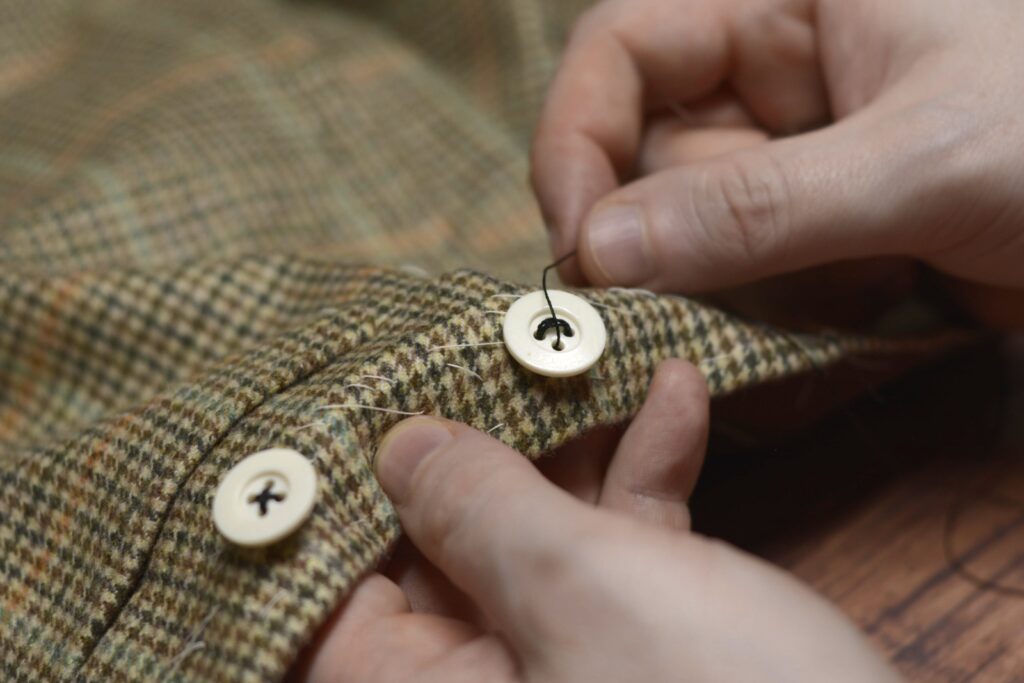 Be sure to regulate the height with each stitch – at this point it's impossible to change the height so any individual loose or tight stitch will affect the other stitches.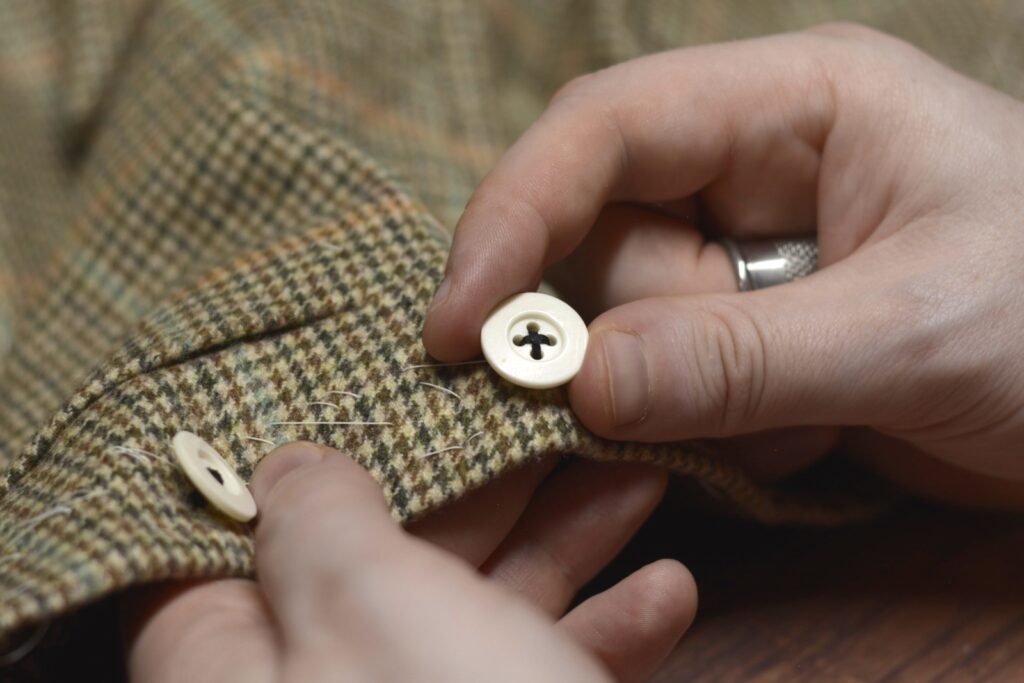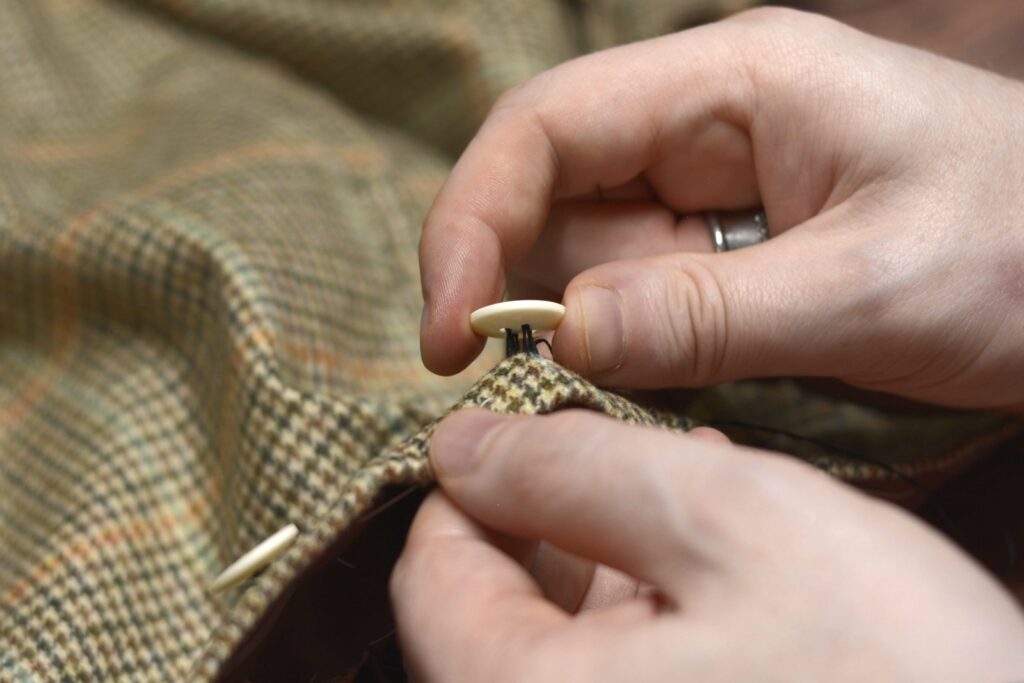 Pass the thread back to the right side one last time, and wrap the thread around the previous stitches 6 – 8 times, depending on the height, and pull firmly, forming the shank. This provides a durable finish to the buttons, helping to prevent them from falling off.
Finally, pass the thread through the shank three times in alternating directions to secure it, and trim the excess thread.