Mark the button placement on the right side of the coat. I like to do this by laying the right side on to the left so that the buttonholes are just visible. Then I simply mark the corresponding spot on the row of stitching.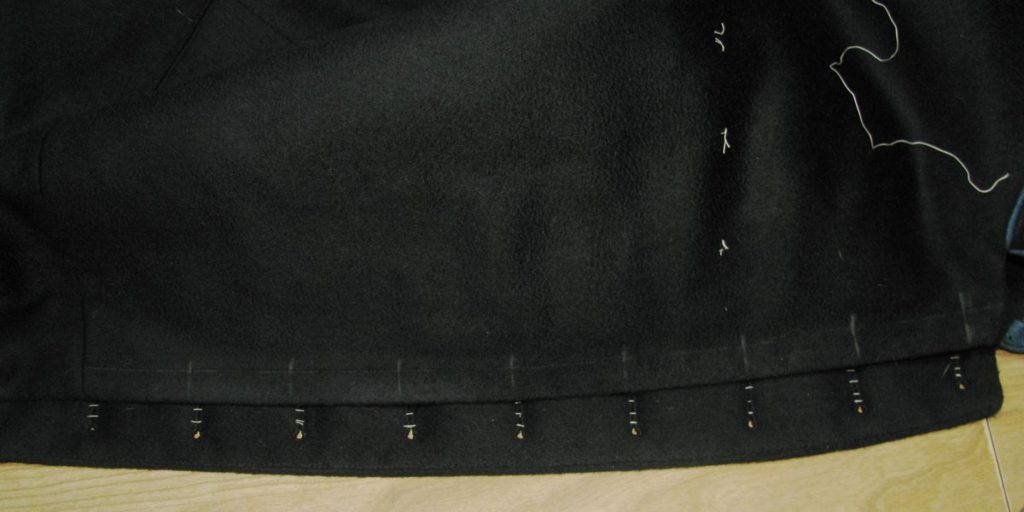 Beginning with the waist seam button, sew the button on as you did for the rear buttons earlier. I like to go six times through the shank, then wrap that four times around. Starting from the bottom button ensures that the thread does not get caught on the previous button as you sew.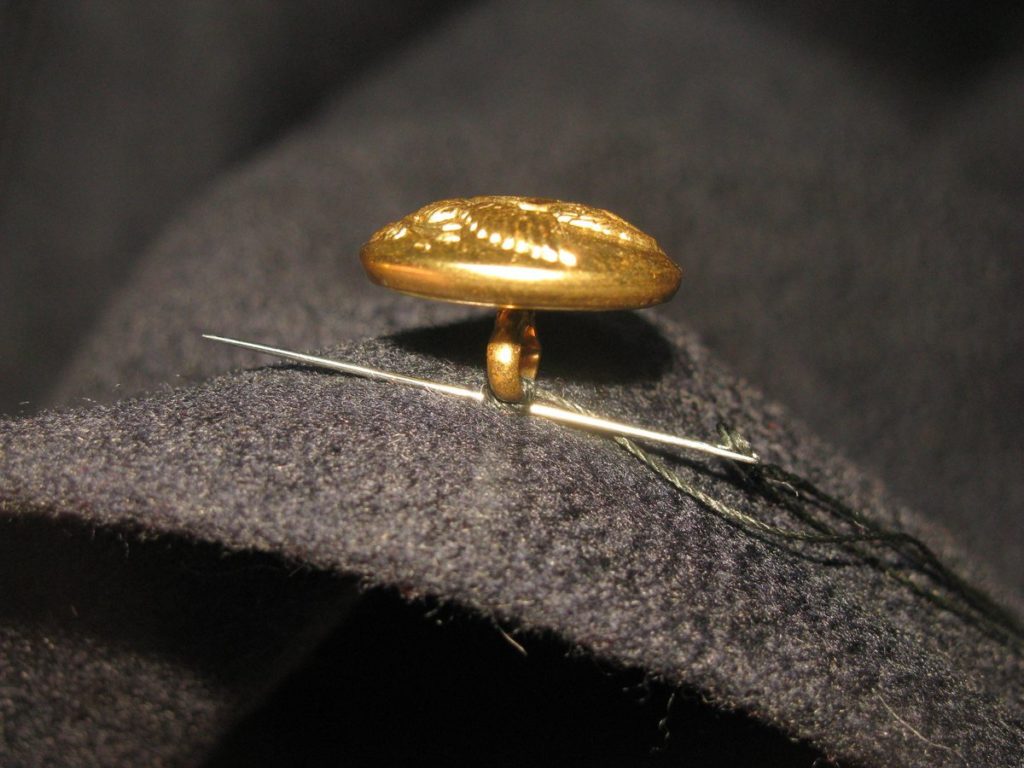 On the cuffs, mark the buttonhole location, about 1⁄2 inch from the edge and aligned with the buttonholes. Sew on the smaller cuff buttons here. This will show through the lining, on the upper button.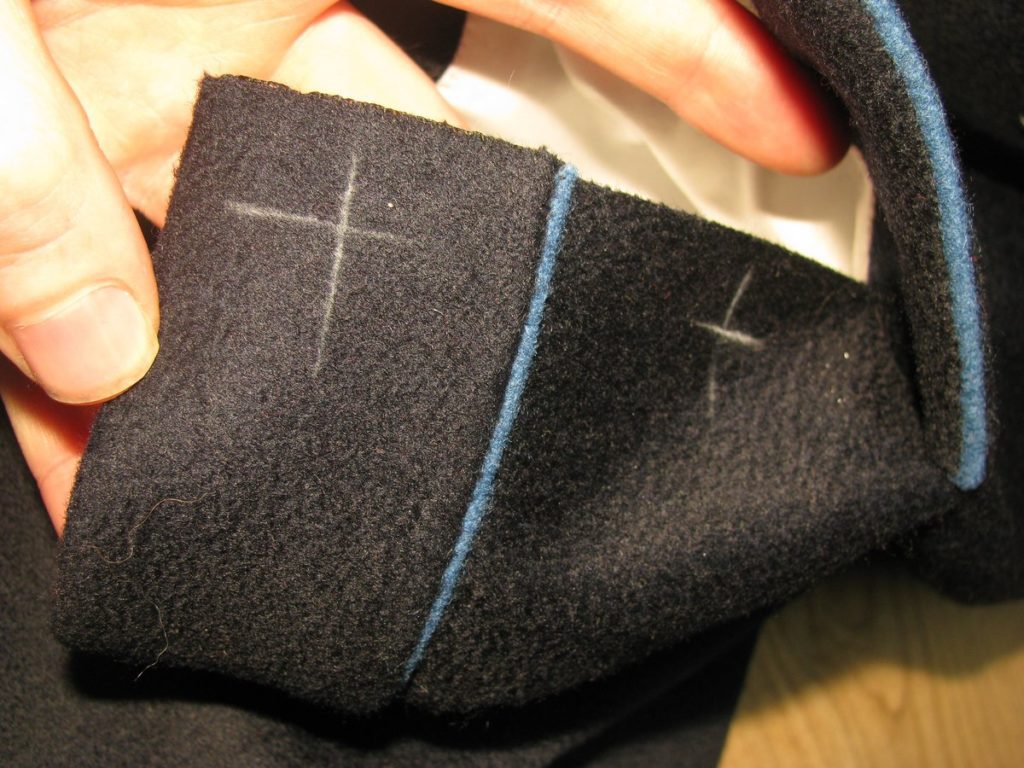 At this point, you can remove any basting stitches that are left in the coat.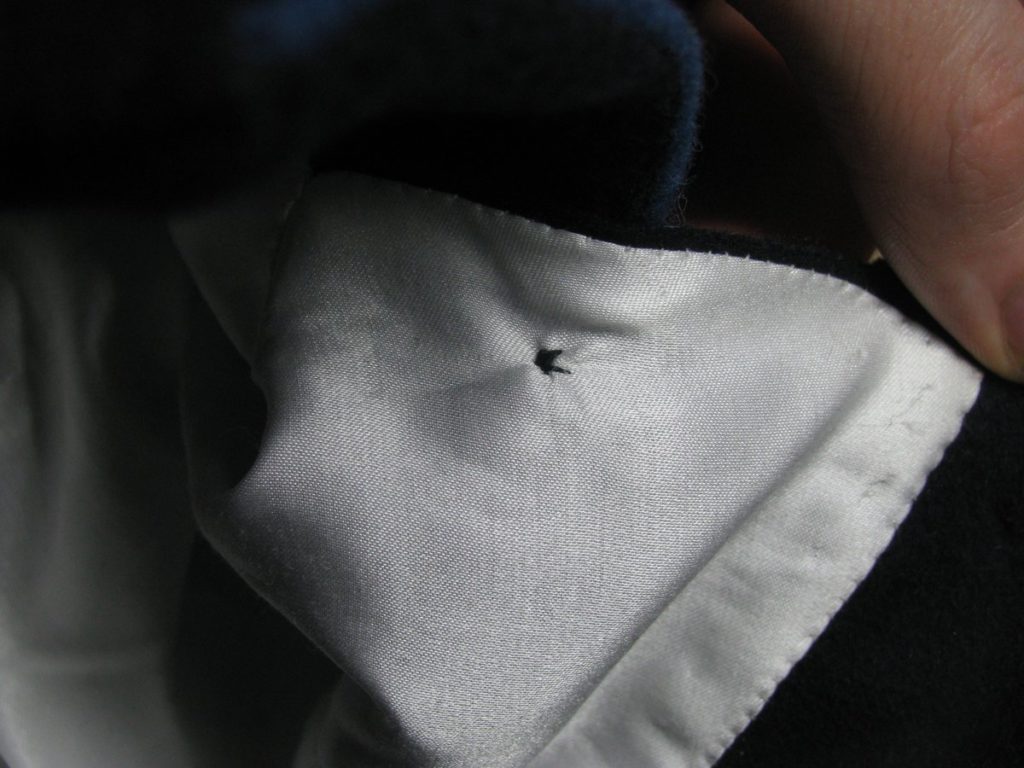 Congratulations, the coat is completely finished!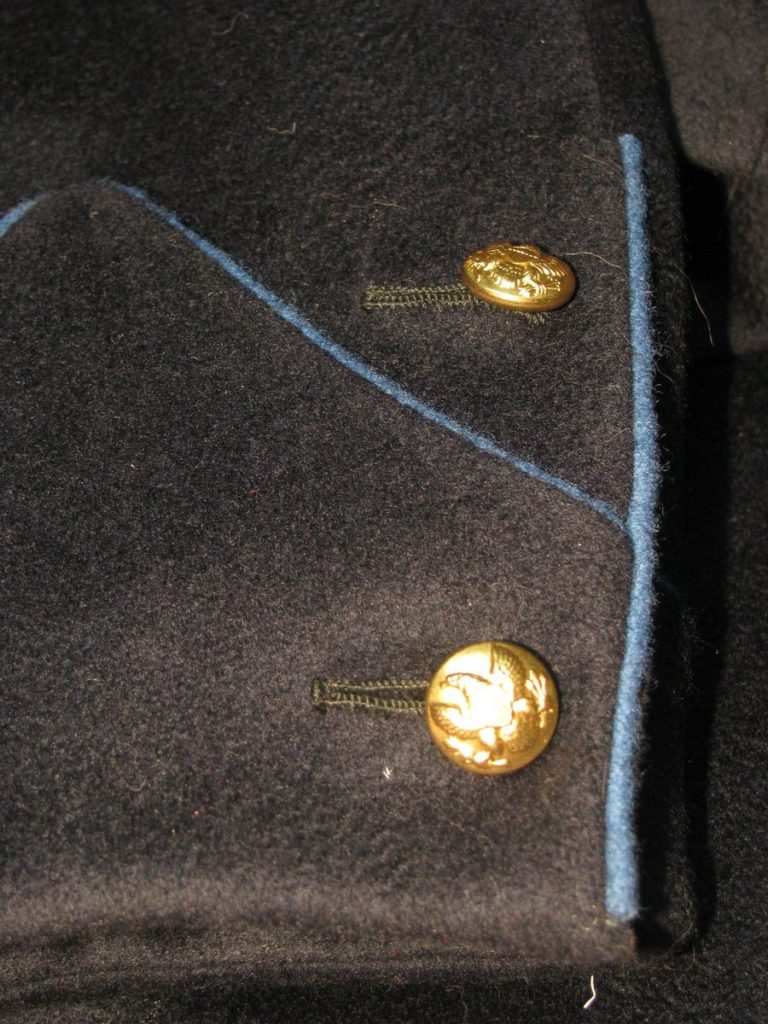 I sincerely hope you have learned a lot from this course and picked up some tailoring techniques along the way. Please don't hesitate to ask any questions as you go – I want to help get you through to the finished coat. I leave you with a few photos of the finished coat.