It's now time to finally layout the pattern pieces on our fabric. I'm using a striped silk brocade here, so I'll show how to layout patterns on striped fabrics to get things to match properly.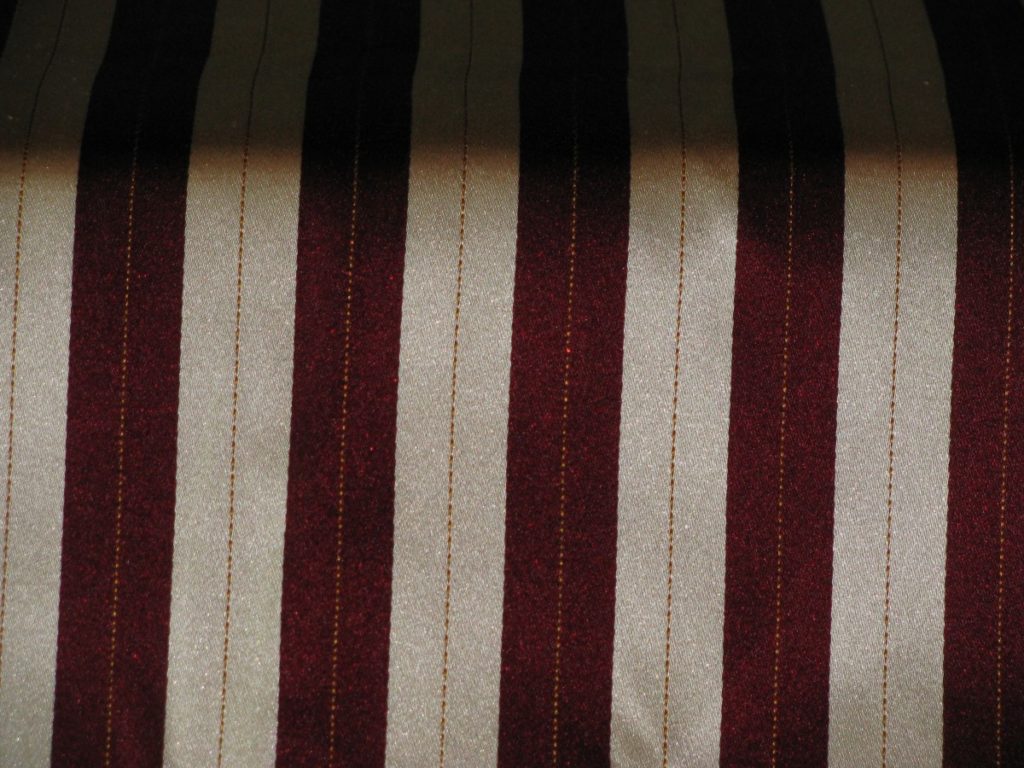 With right sides together, fold the cloth in half so that the stripes are aligned with each other all along. Pull back the top layer of fabric to check yourself for alignment.
Note: I know I said right sides together, but I was clearly not thinking when I laid out my waistcoat, and did wrong sides together. While it worked out, in that the fabric was less slippery on the wrong side, there are layout marks on the right side that I have to hope will come out!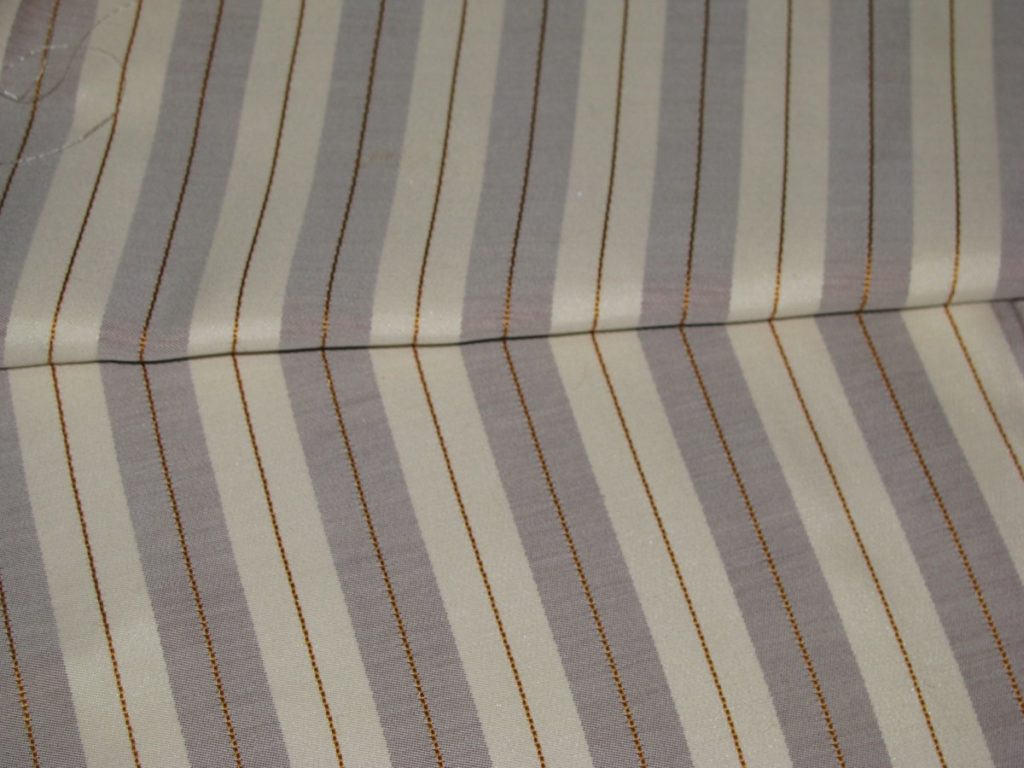 Lay your pattern pieces on the doubled fabric, making sure the layout lines are parallel to the edge, or as in my case, the chest line is perpendicular to the edge of the cloth.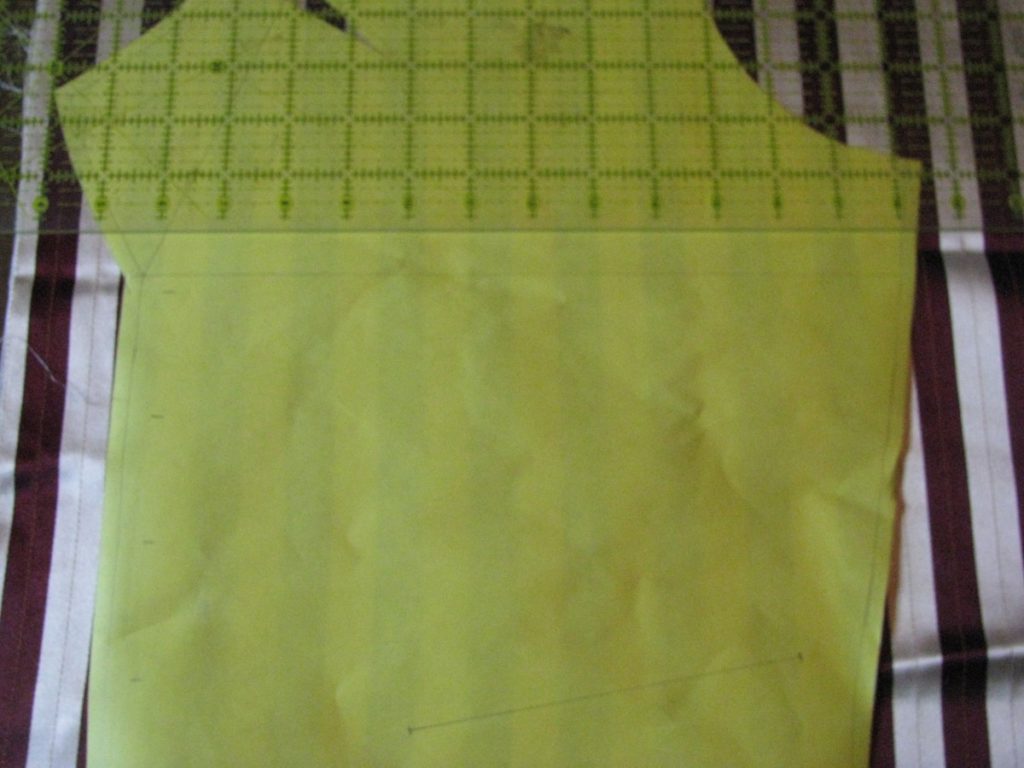 Try to get the front edge to fall entirely within a stripe if you can. If the stripes are thinner this won't be possible, but it helps with the finished appearance.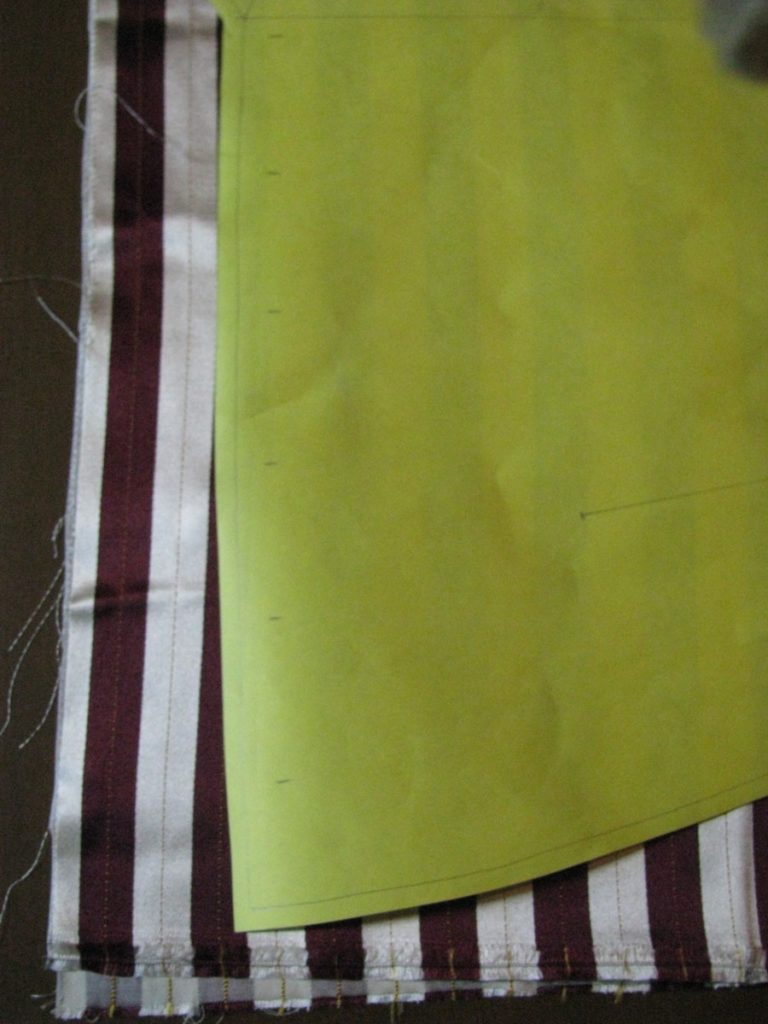 Don't forget to mark the location of the darts.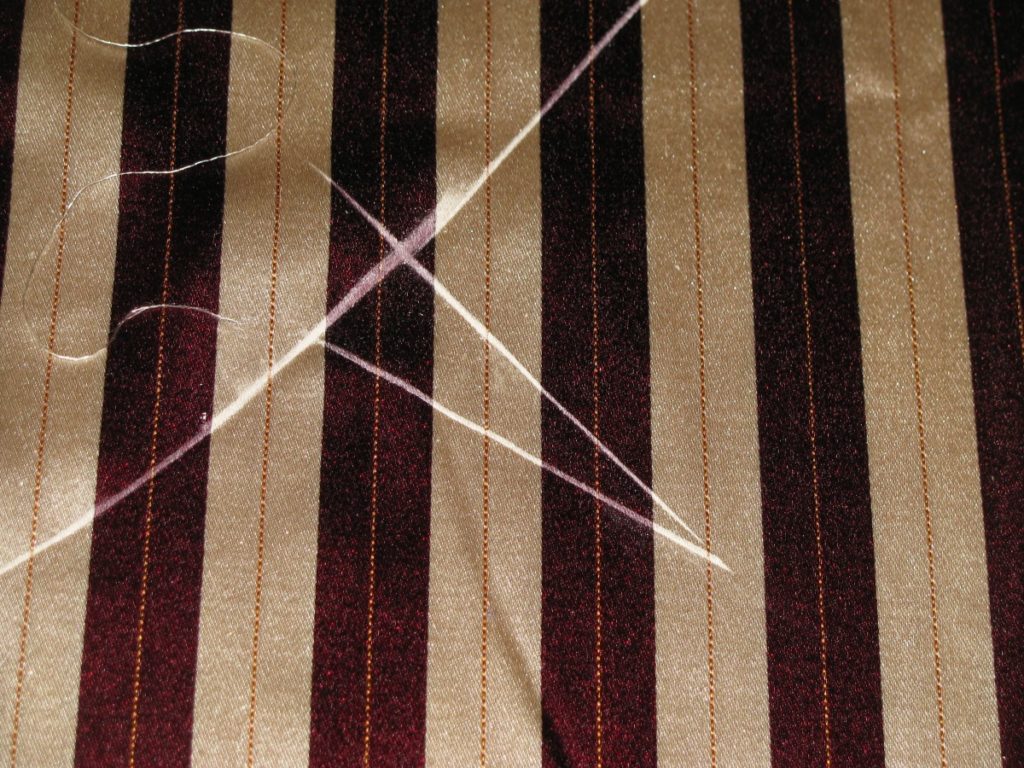 As well as the roll line. I initially misplaced the line by going to the edge of the fabric instead of the edge of the seam allowance, hence the two roll lines.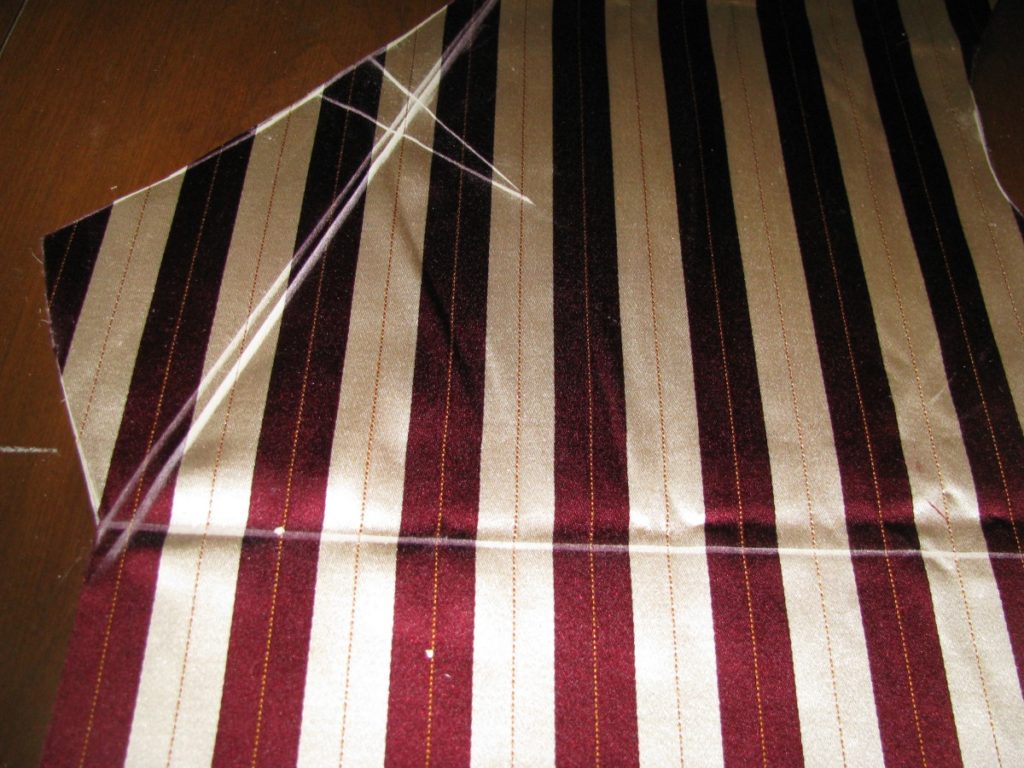 Finally, mark in the breast pocket, which will be on the left side of the waistcoat only.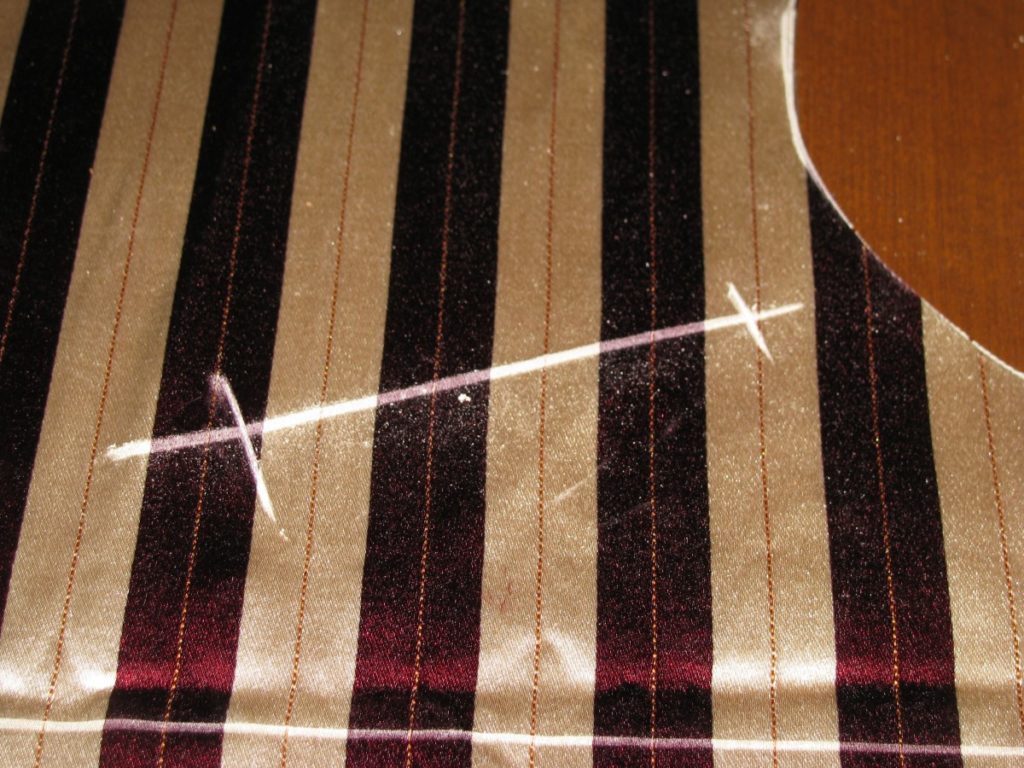 And the front pockets. I draw in a line marking the pocket, and then mark the ends according to the length I want them.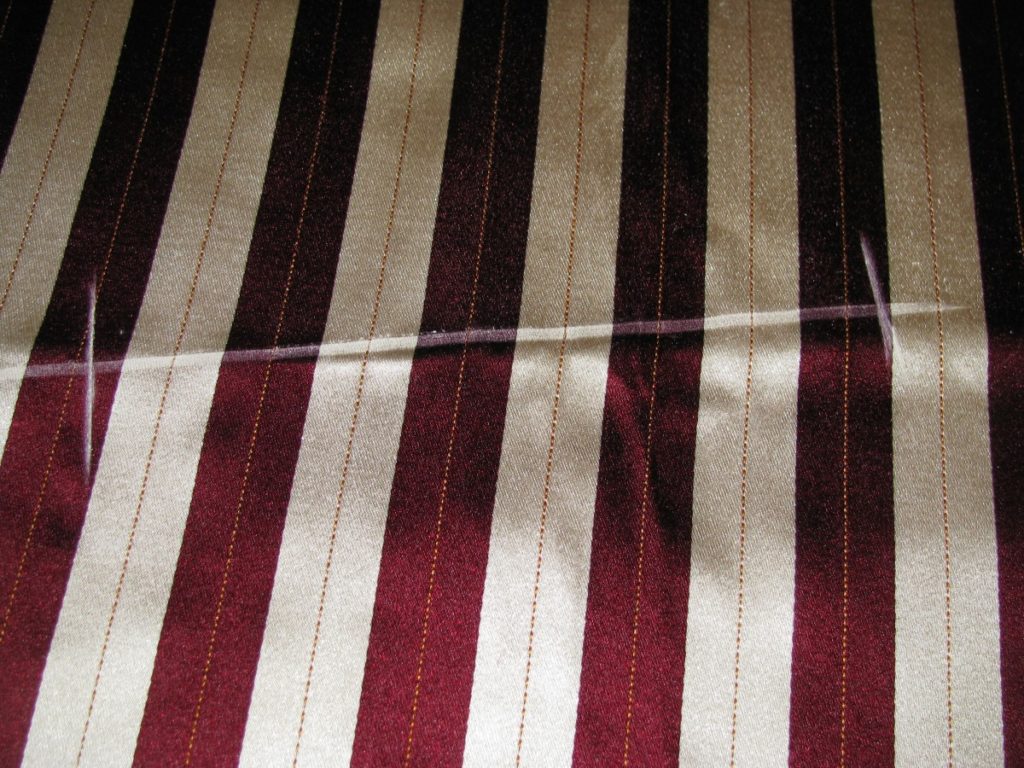 Cut out both layers of fabric at once, being careful to cut on the inside of the chalk line, since the chalk has a width to it. Here is the general idea of what you will end up with.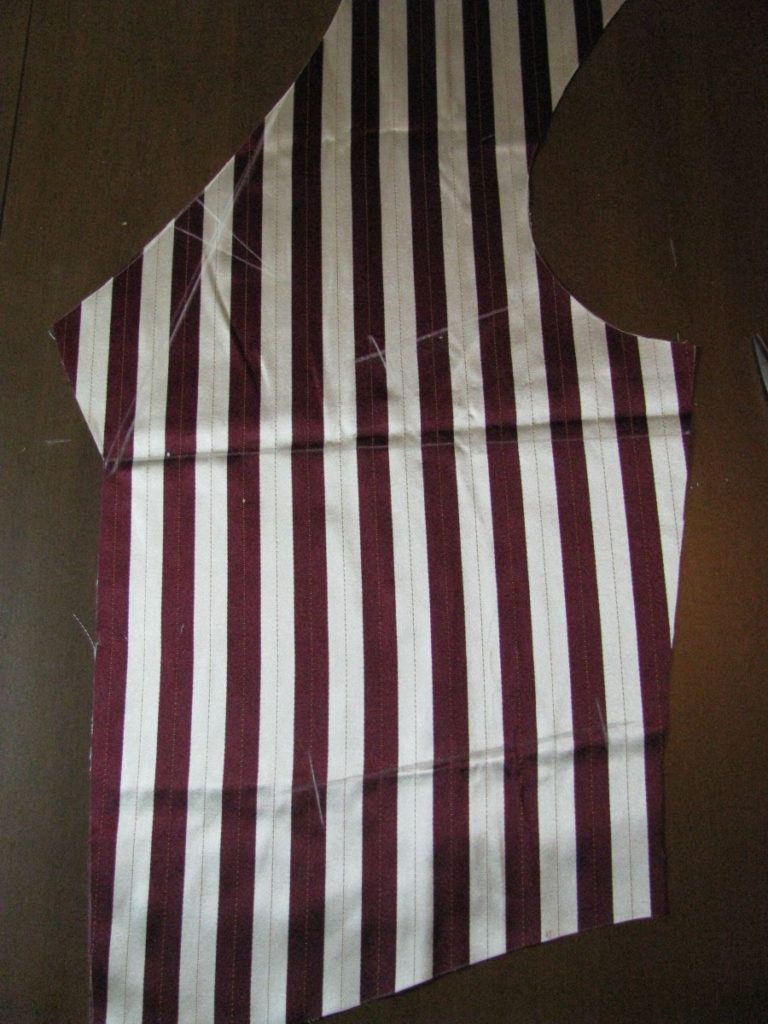 Now add tailor tacks to all of the markings – pockets, roll line, and darts, to transfer the marks to the lower piece, and to make the lines more durable.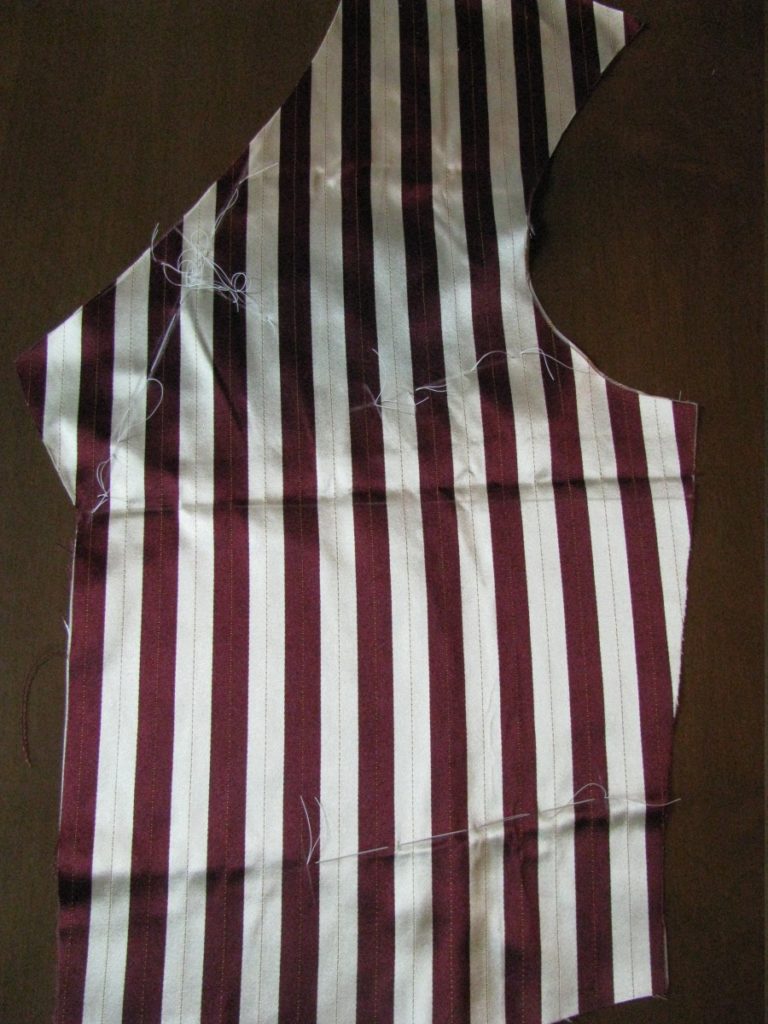 The pockets are marked with tailor tacks.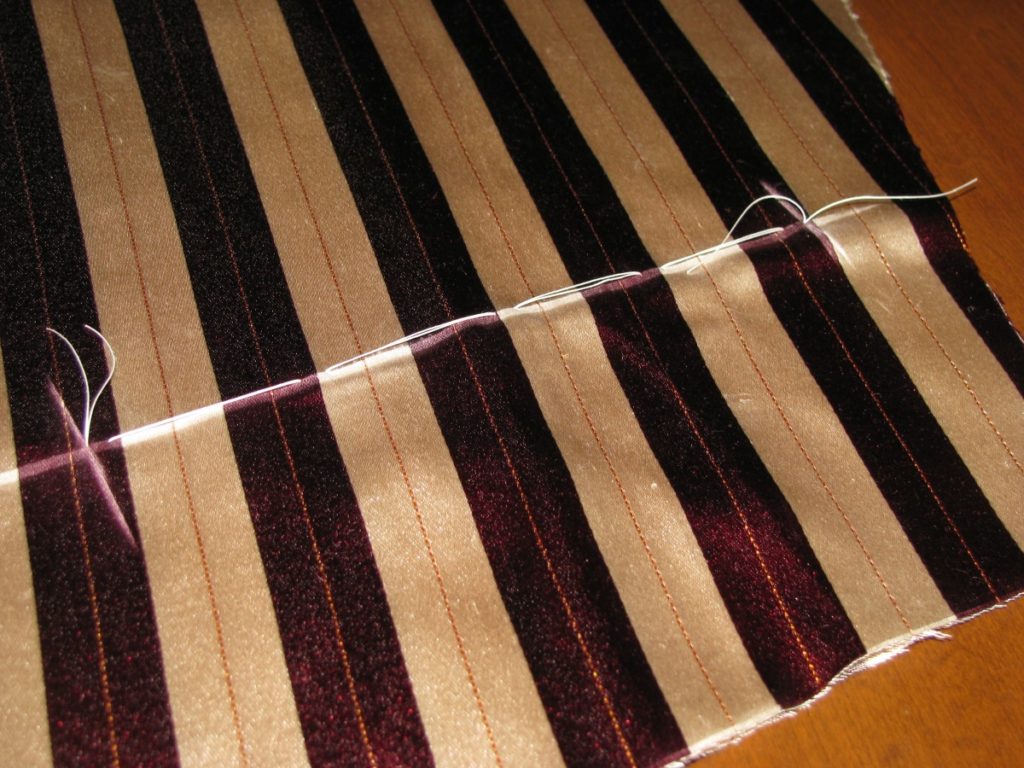 After cutting the tailor tack threads, you should be left with two identical halves of the front.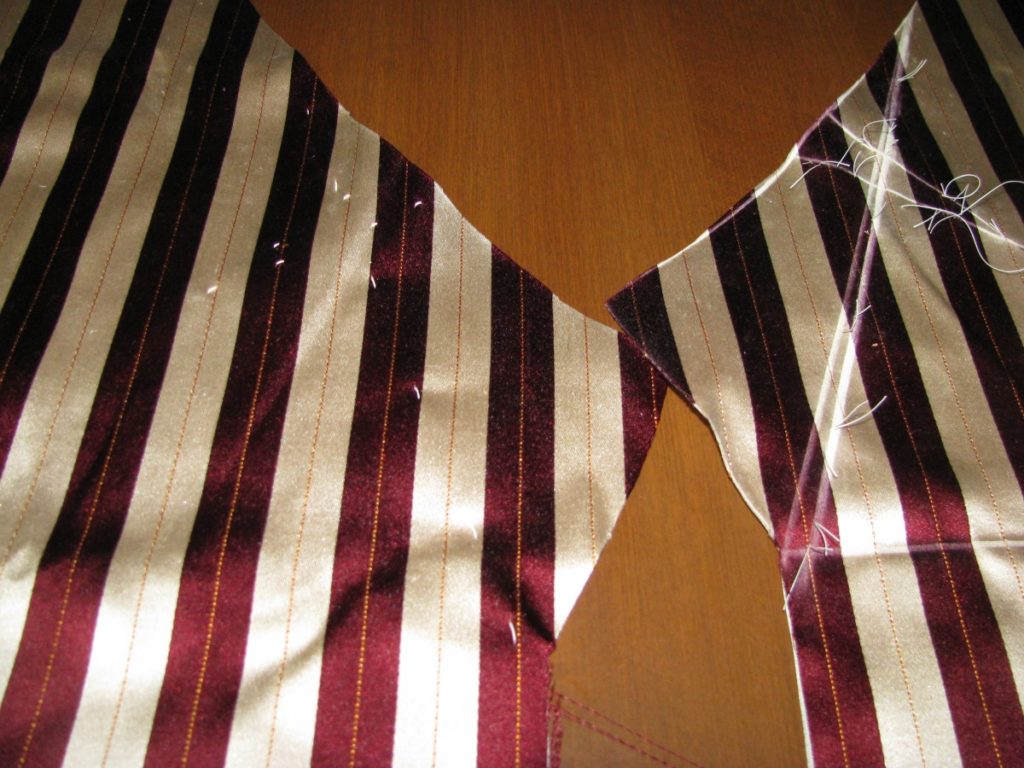 You can see how the tacks transfer the pocket markings to the other half of the forepart.