Now that the stripes are aligned on the welt as we like, it's time to move on to the main construction of the pocket.
Cut out the pocket bags for each of the pockets. The pockets should be the same width as the welts, and about 3 or 4 inches in depth. You want the bottom of the pocket to be free of the seam allowance, in the case of the waist pockets, but these can be trimmed later, so don't worry if they're too long.
Draw in the seam line on one of the pocket bag halves, and baste it to the top of the pocket, right sides together.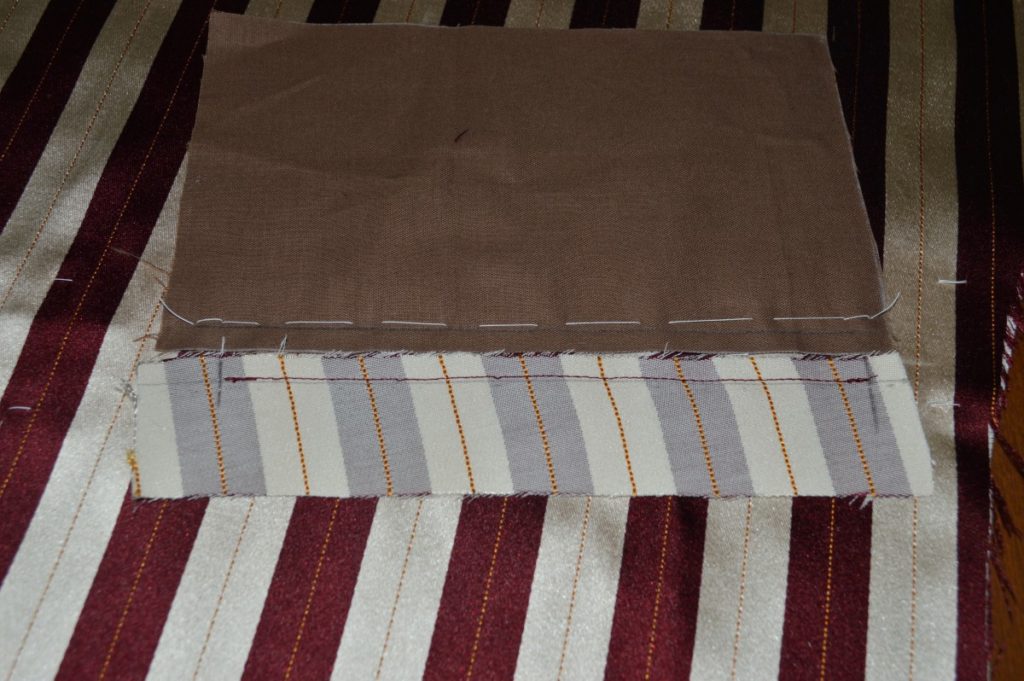 Mark each end of the pocket bag, 1/4 inch less than the width that you made the pocket welt. This is so there is room to turn in the ends of the welt later on.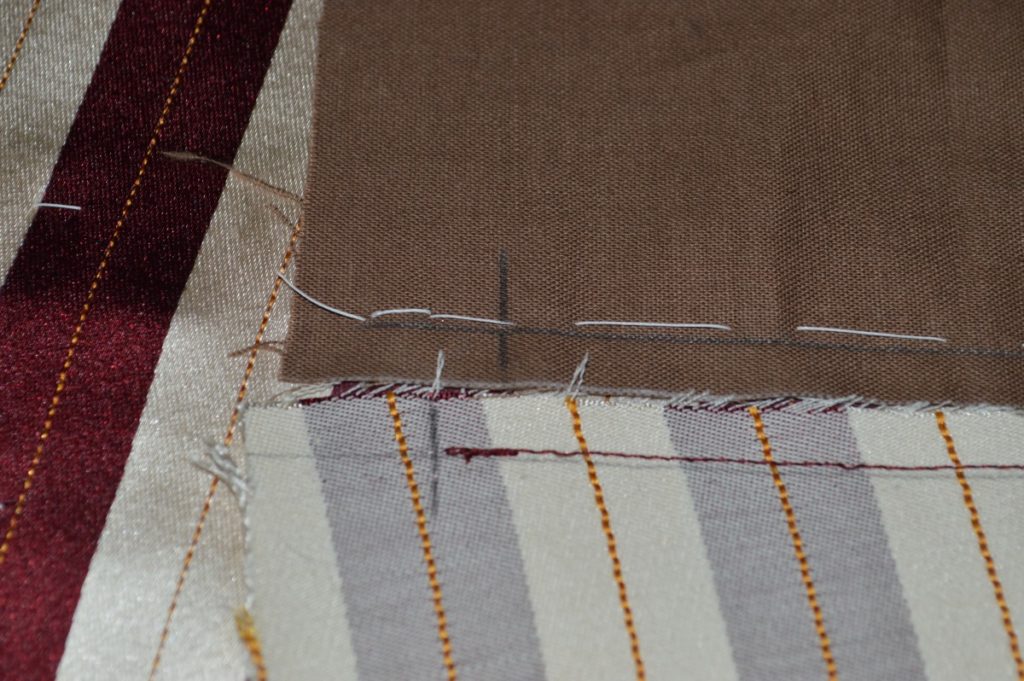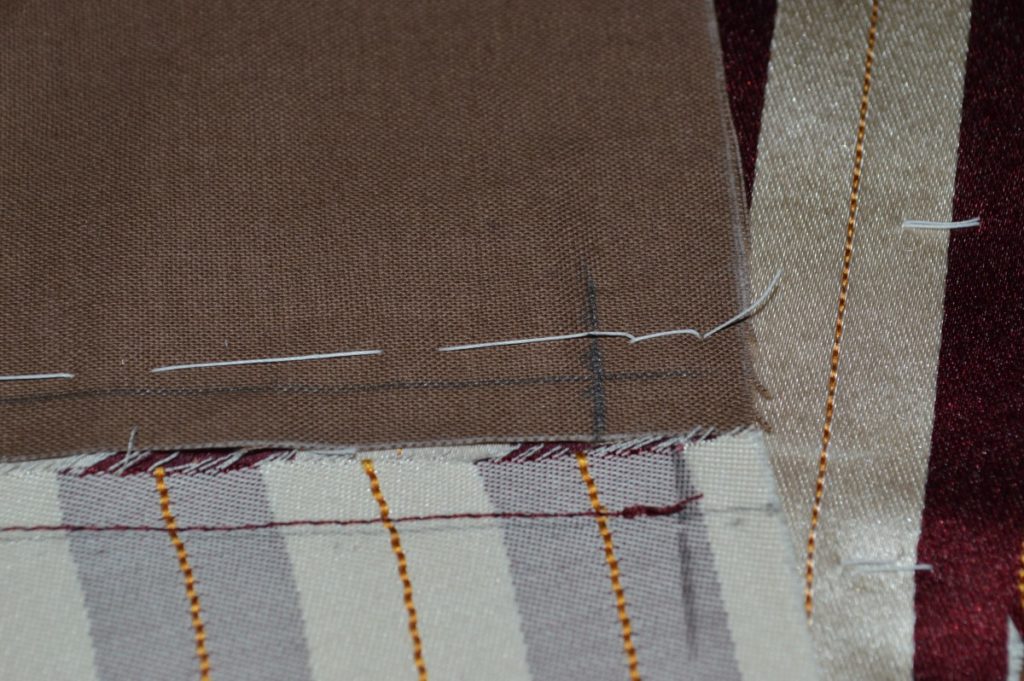 Stitch the pocket bag from one mark to the other along the seam line you drew, 1/4 inch from the edge.
I went slightly past the line here, though it should be okay as long as you have close to 1/4″.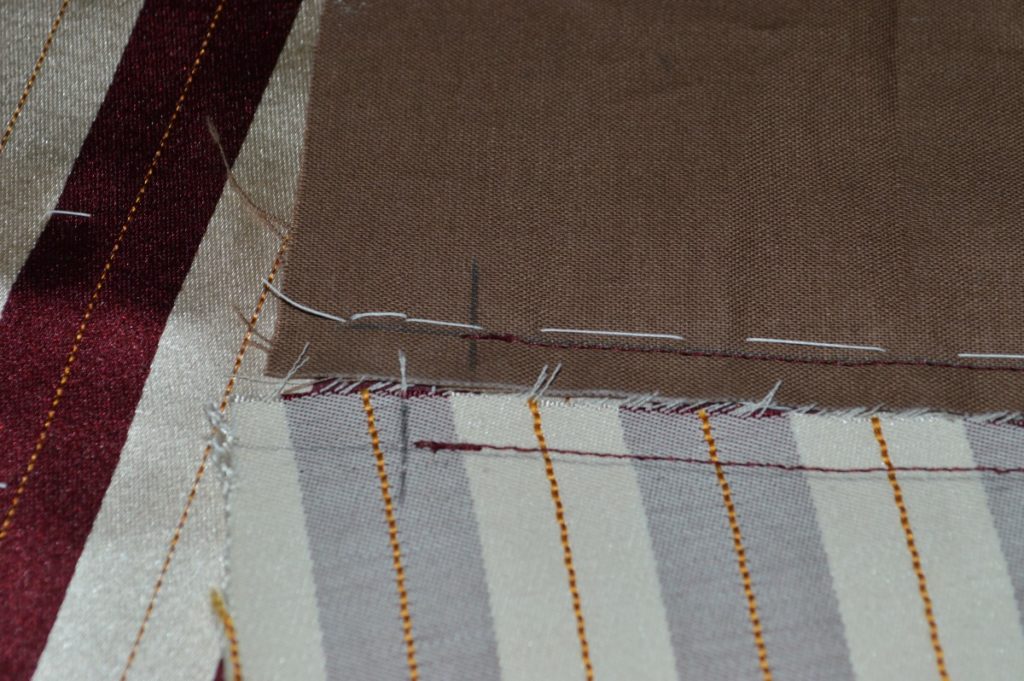 Here's the view from the wrong side of the forepart, more clearly showing the lengths of the two stitch lines.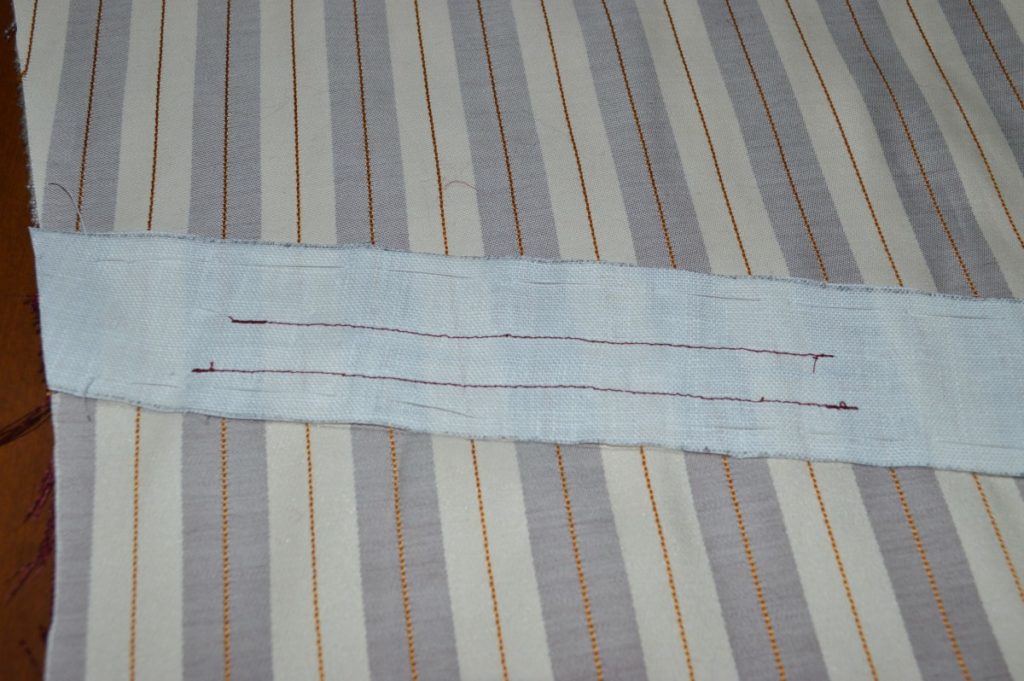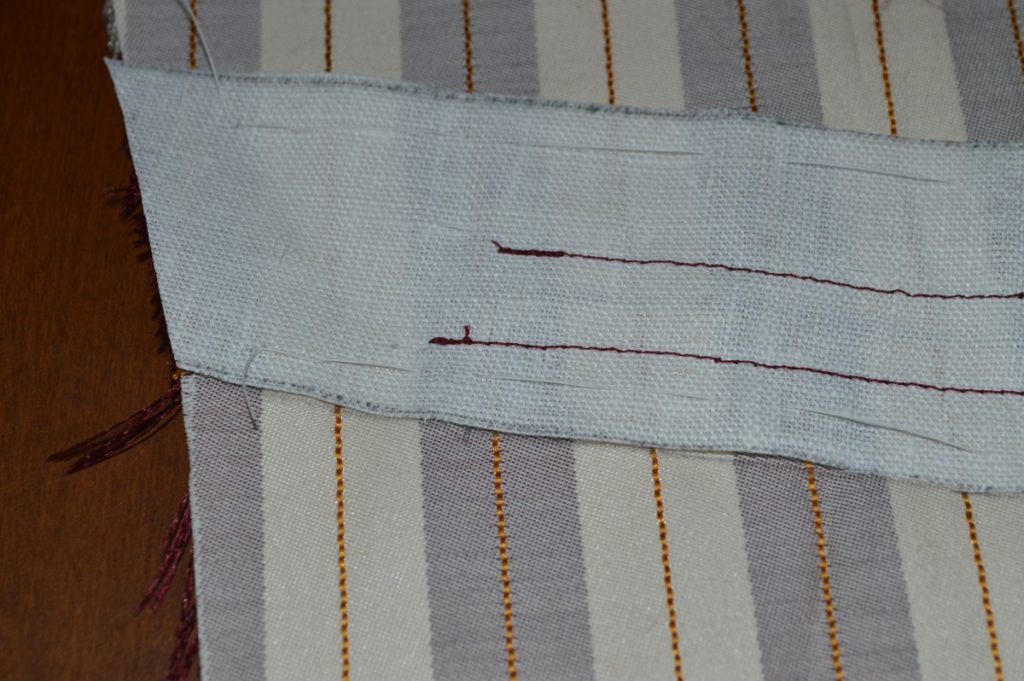 Take the other half of the pocket bag, and with right sides together, place it against the non-sewn edge of the welt.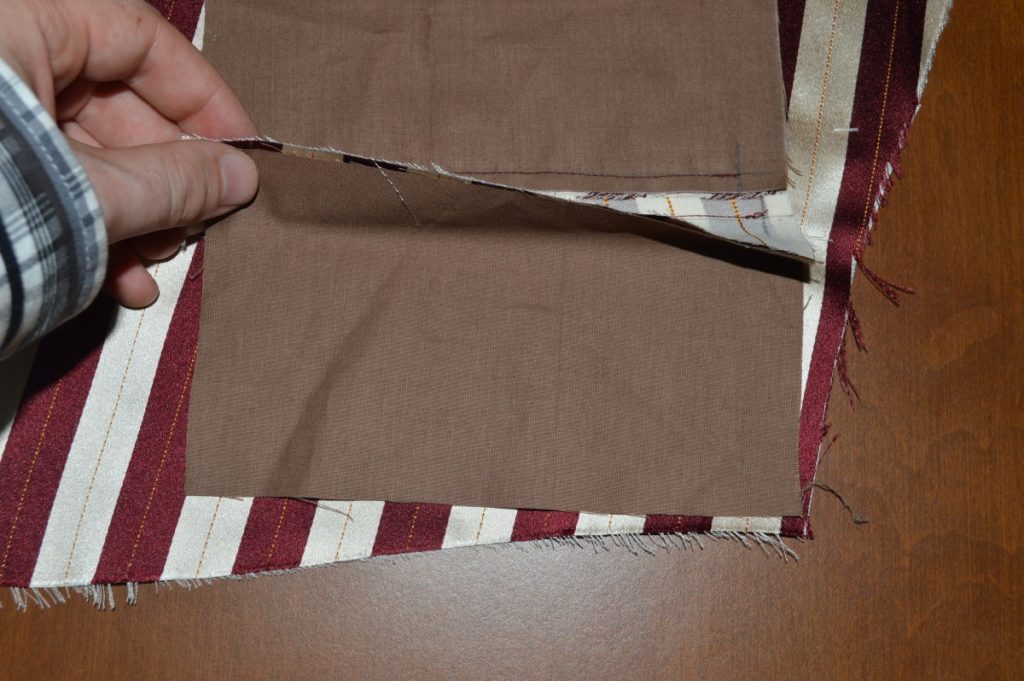 Baste the two pieces together, just out of the seam allowance.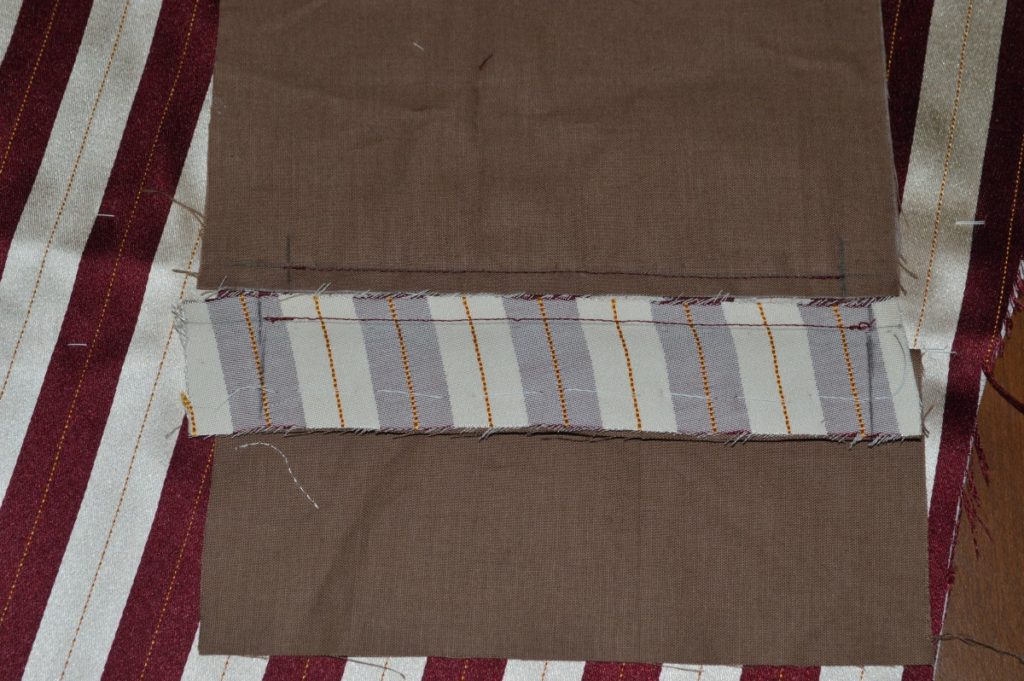 Mark the ends of the stitch line, aligning them with the ends of the welt stitching.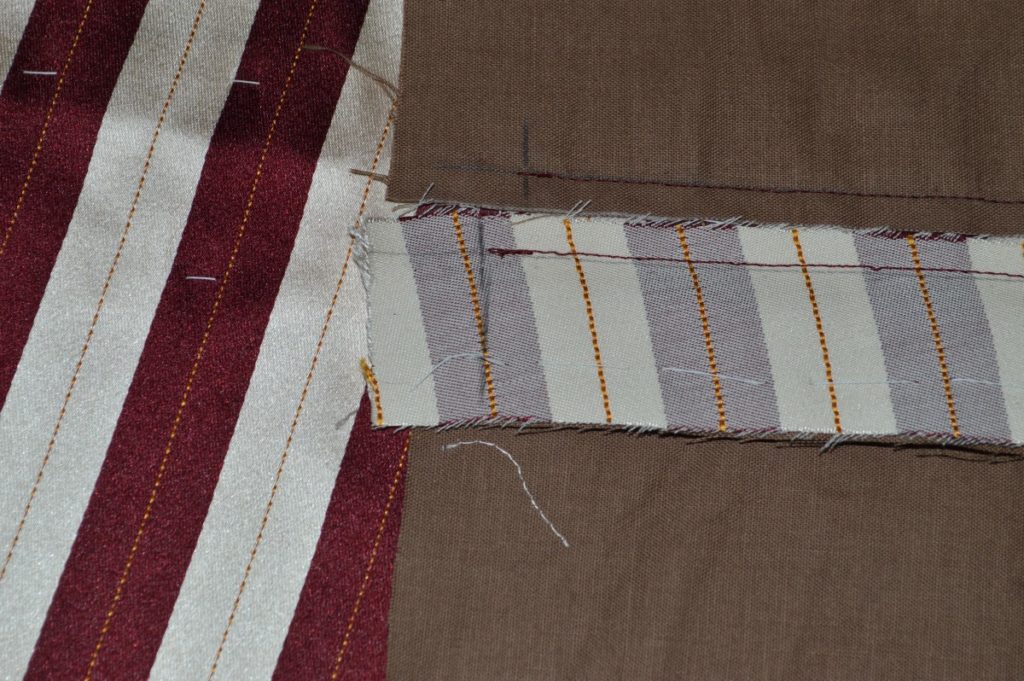 Sew the pocket half to the welt. Note how the stitching ends at the same distance from the edge of the pocket.