Side Seam vs 'Mule Ear' Pocket
This module contains instructions for a basic side seam trouser pocket. If you'd like to add a 'mule ear' pocket or similar to your own trousers, please skip this entire module.
The side seam has to be stabilized and sewn together before we can install the pocket, and it involves a few steps. I choose to add linen interfacing and stay tape in certain areas, but realize they were not used in all trousers during the period, especially of the military variety. I find the trade off worth it though in prolonging the life of the trousers.
To begin, cut two strips of linen, about 1″ wide by 1″ longer than you want the pocket opening to be. I prefer a larger opening so I made my strips 9″ long, for an 8″ wide pocket mouth.
It's great if you can cut them square but as you can see, I had a bit of trouble this time.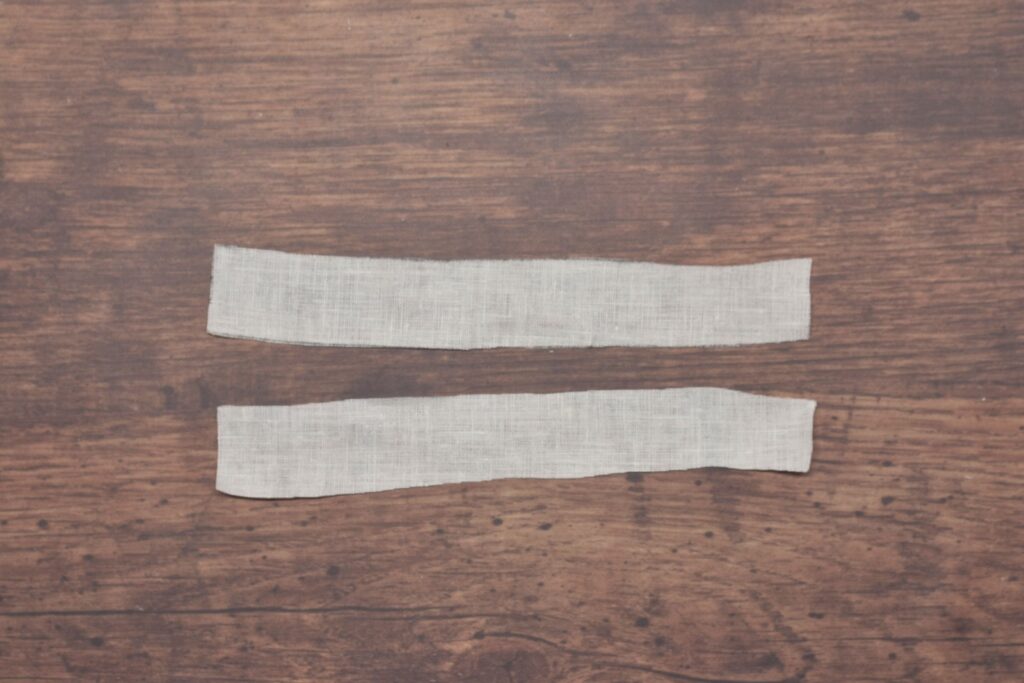 Baste the linen strips to the wrong sides of each trouser front.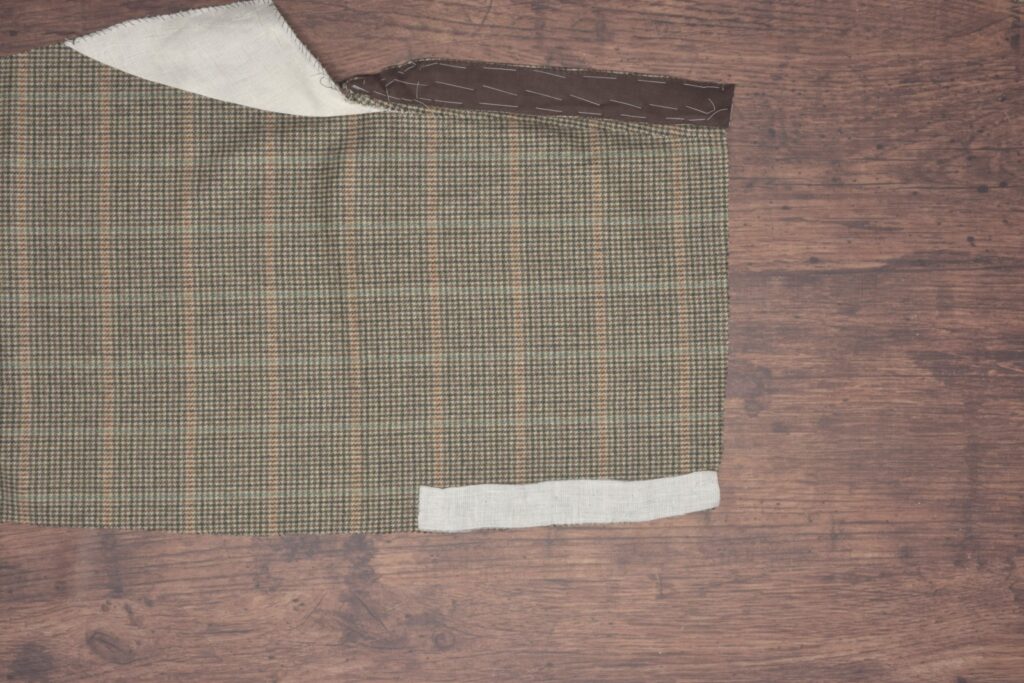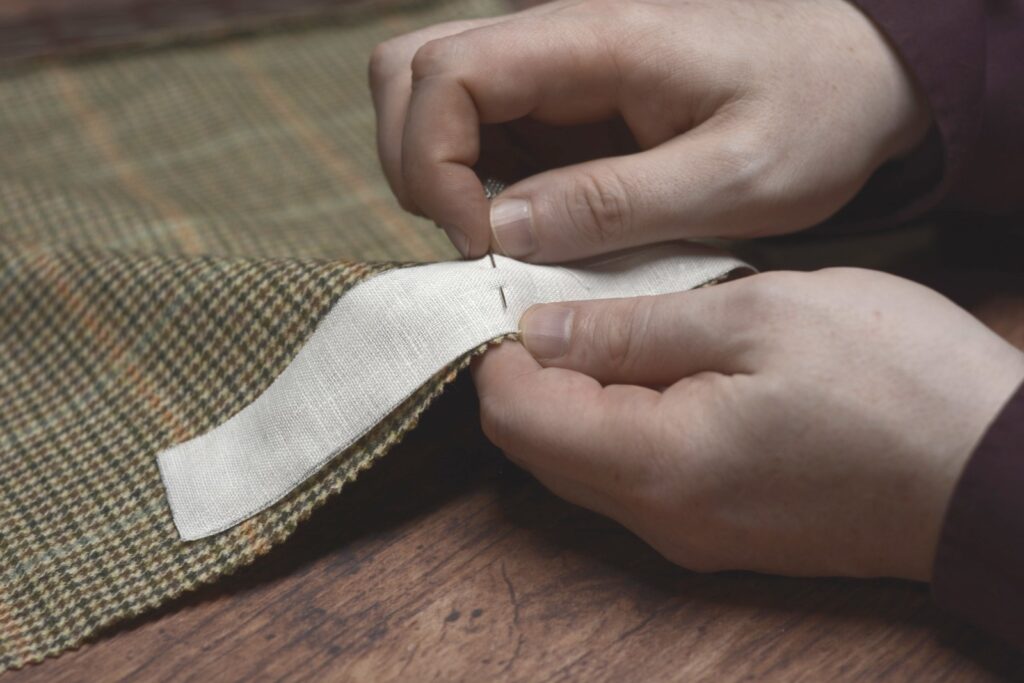 Adding this strip of linen alone greatly strengthens the area around the pocket.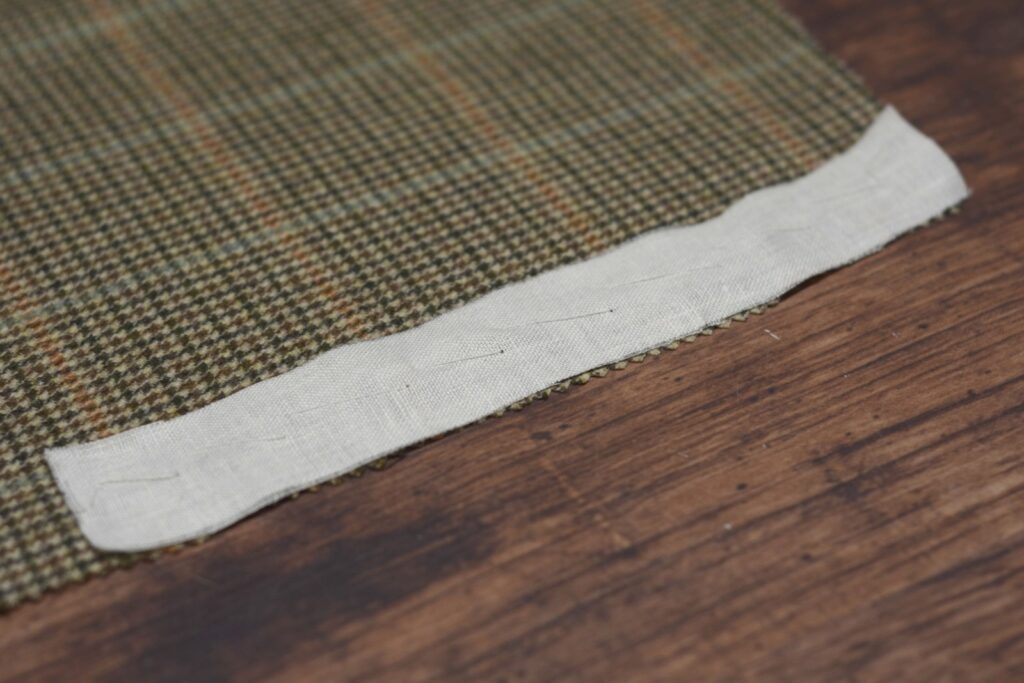 It's now time to attach the trouser fronts to the backs. Lay out the front on the table, and lay the back over the top, right sides together.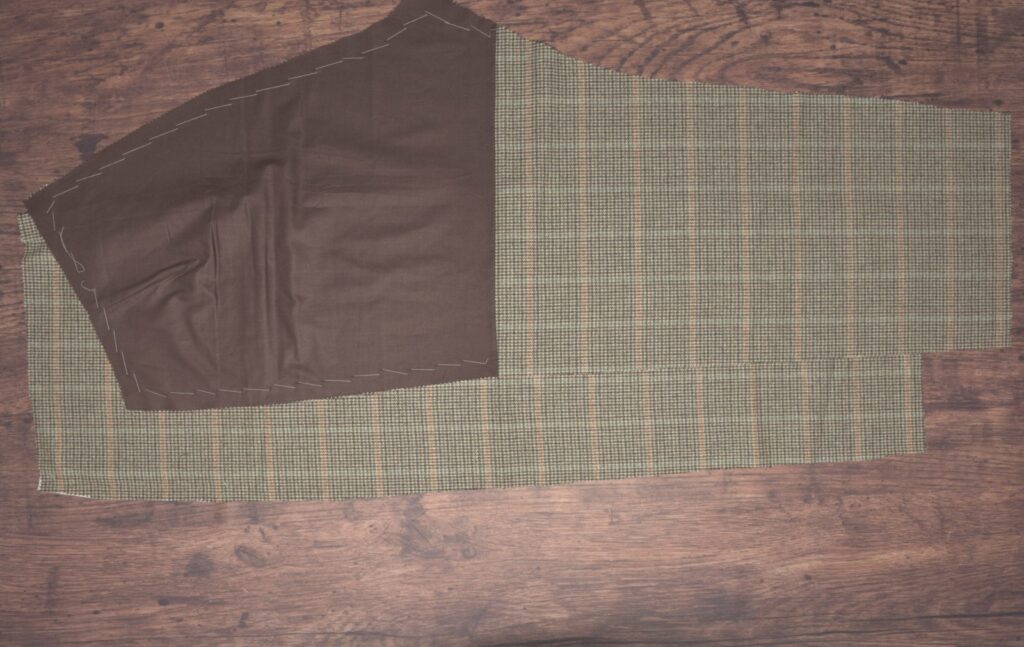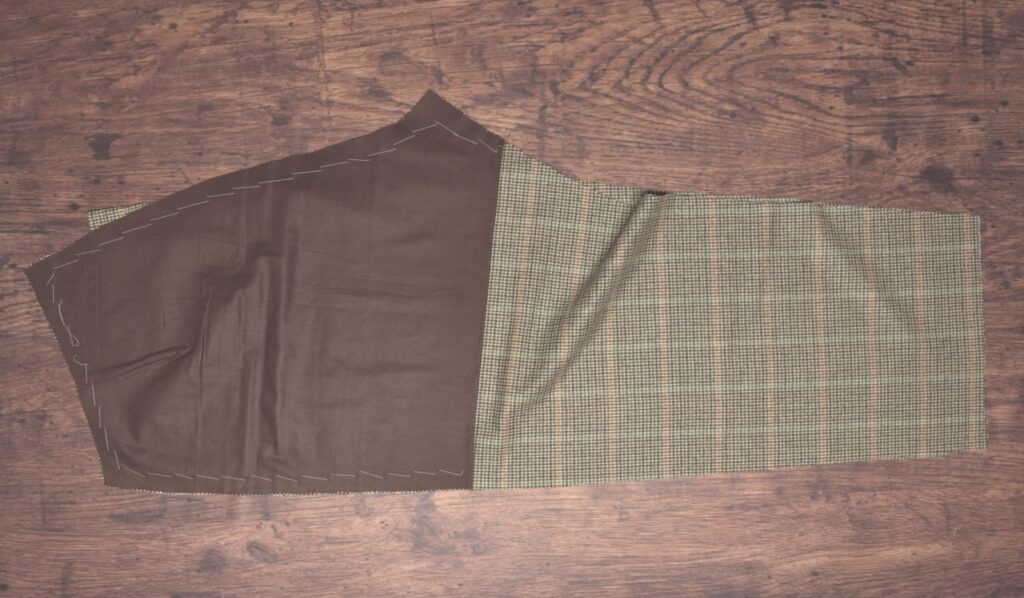 Now pin the very top of the side seam at the waist, ensuring that when we baste the side seam, the tops will be aligned properly.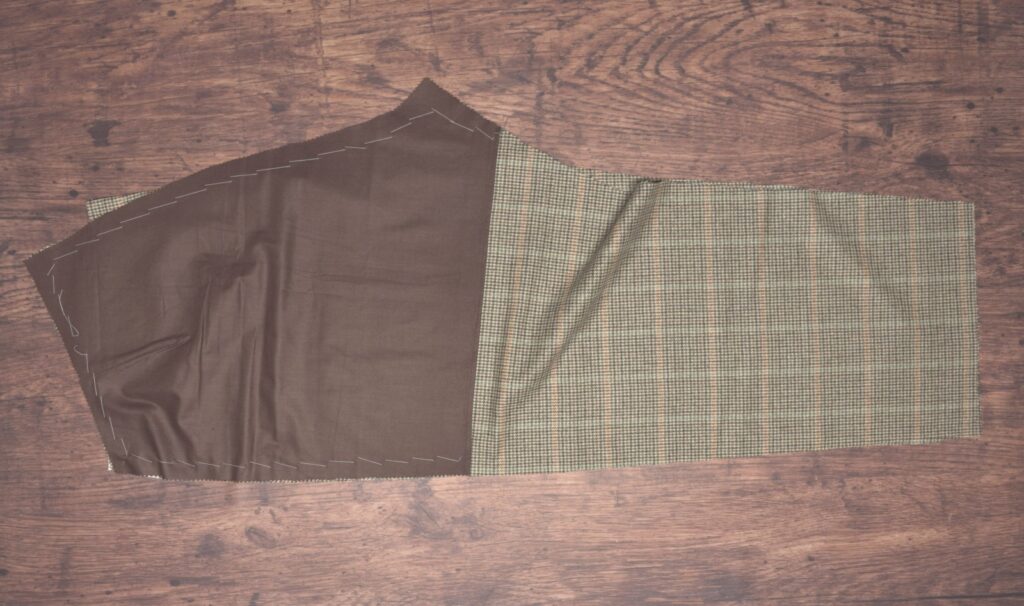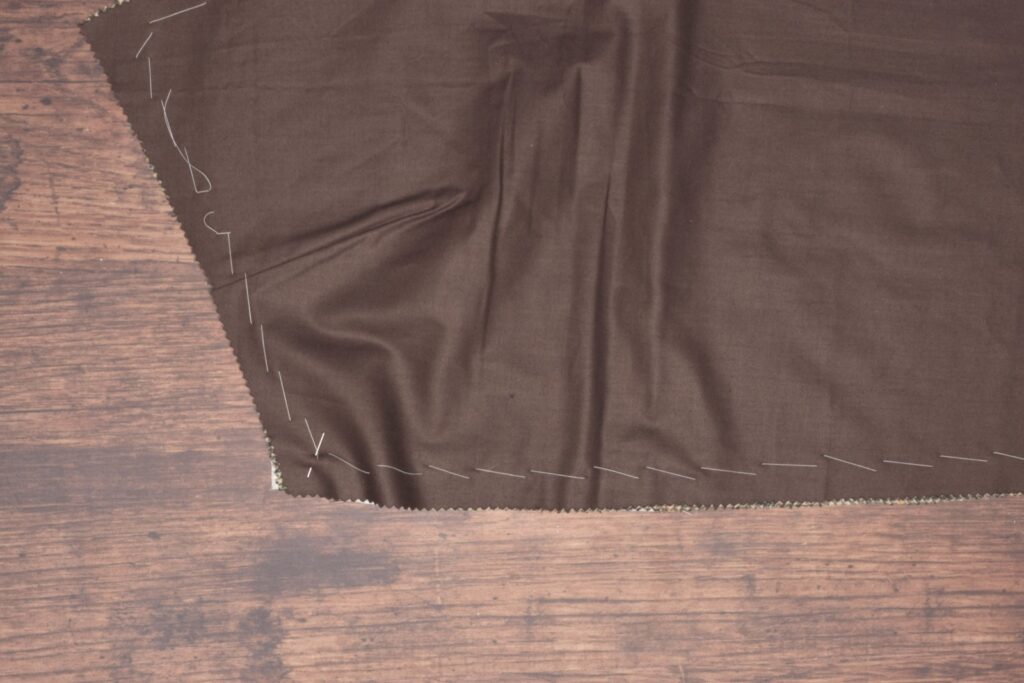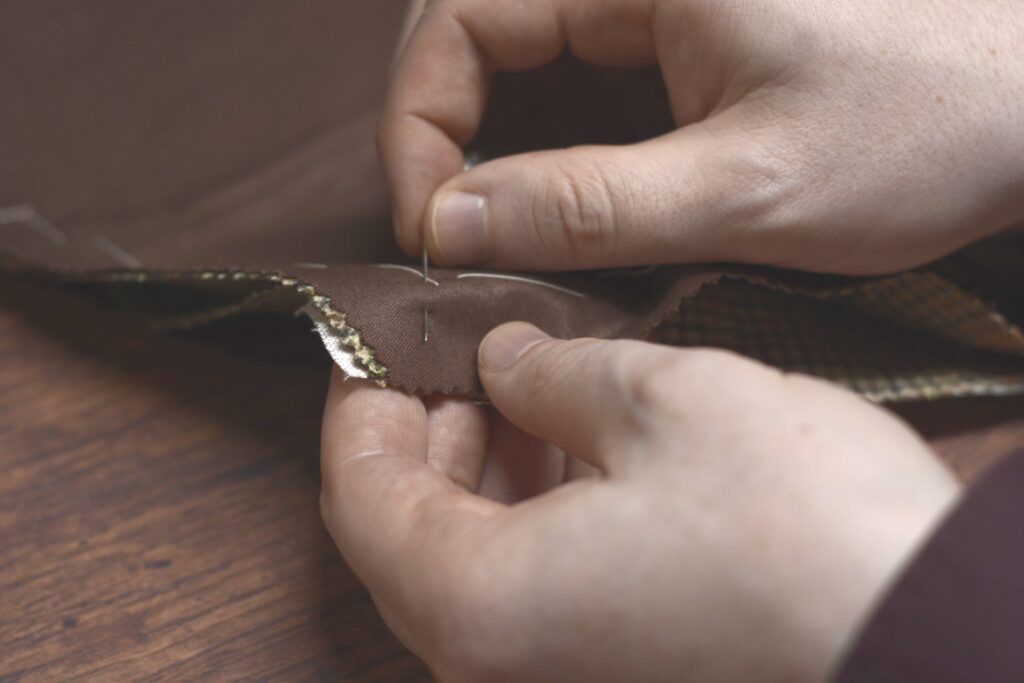 Now, starting from the bottom hem, baste to the position of the knee (you can be precise about this and lay it out on the pattern, or just estimate).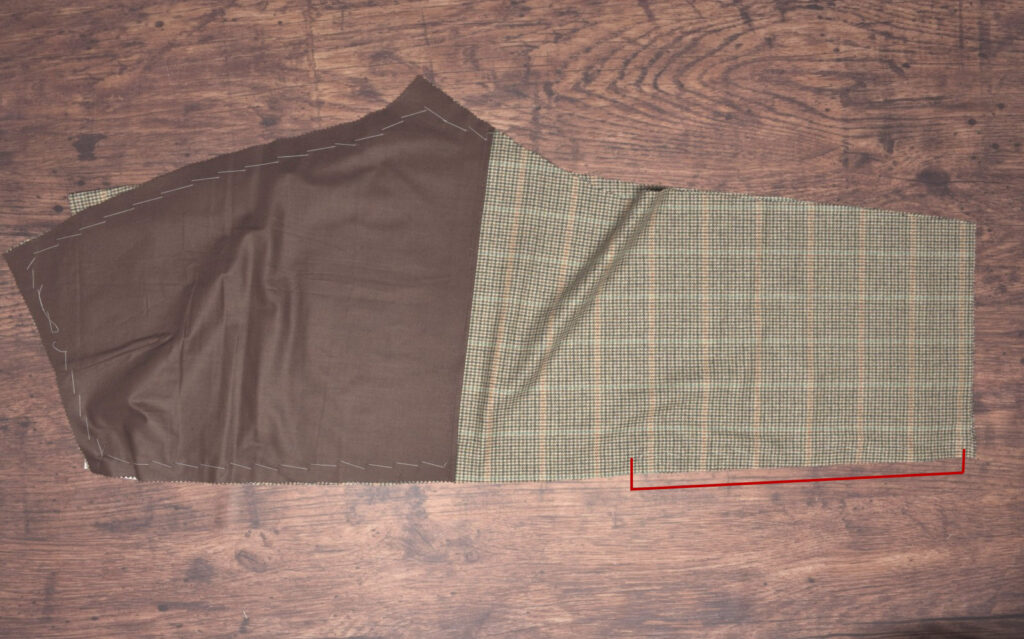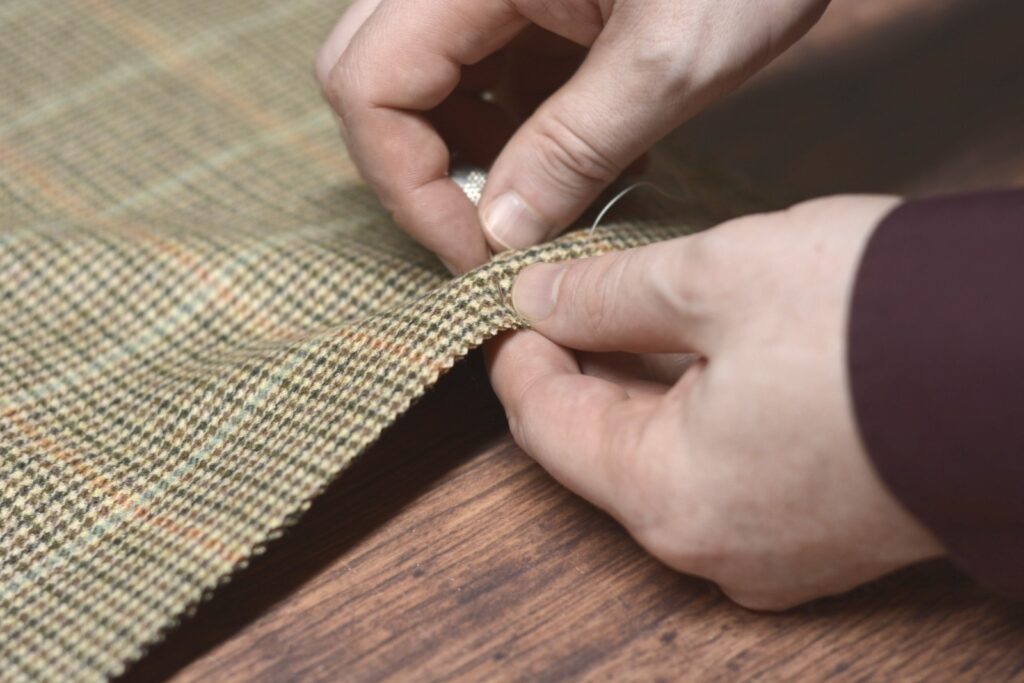 Be sure to match the plaids as you're going, if necessary.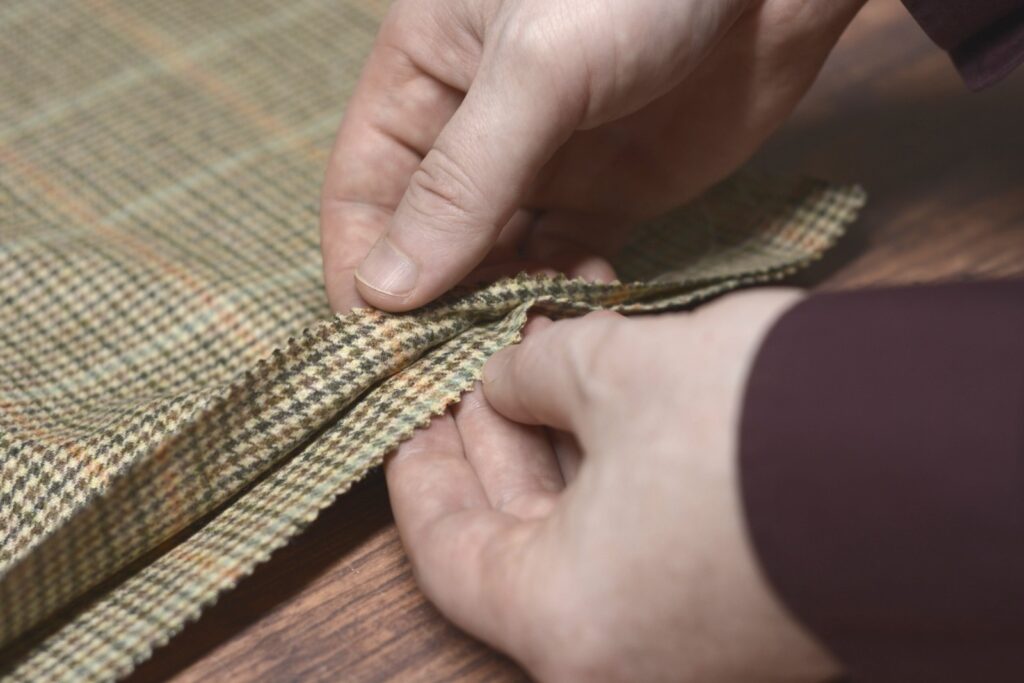 Now baste from the knee to the waist, positioning the trousers so that the back piece is underneath and in an orientation that is most comfortable for your you.
As you're basting, you'll notice that the underside has a bit more fabric than the top side. This needs to be distributed evenly, moreso around the pocket opening, with the remaining excess distributed just below the pocket and tapering off to an even tension by the time you get to the knee.
The idea is to have the back piece have a bit of excess for the seat and hips, as well as the pocket opening to be slightly under tension in the front piece, ensuring it stays closed while wearing.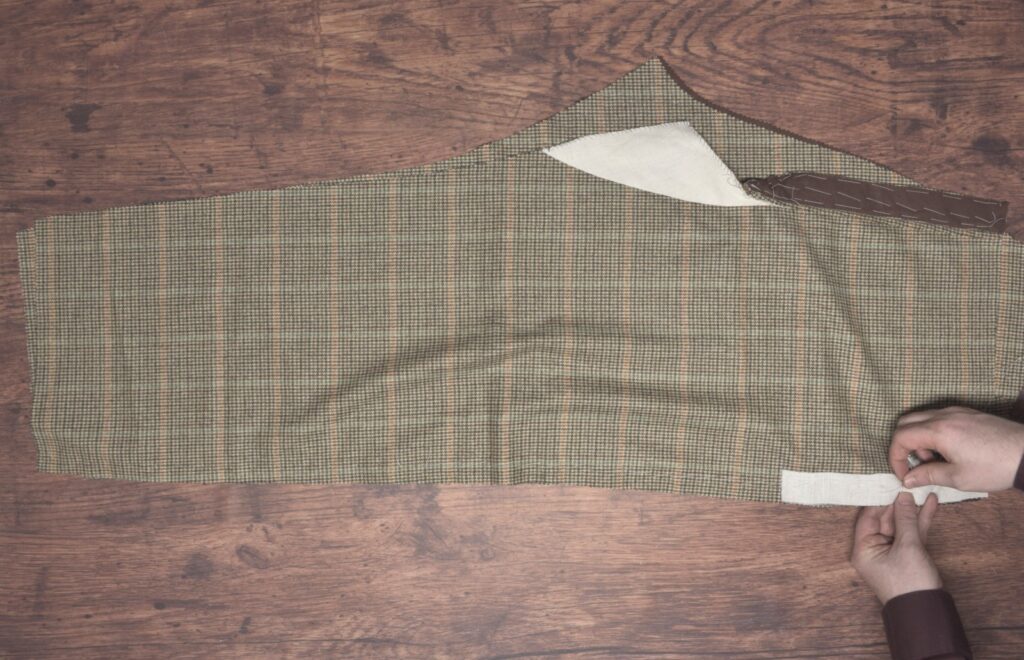 Sorry it's not more photogenic! But here's the basted side seam.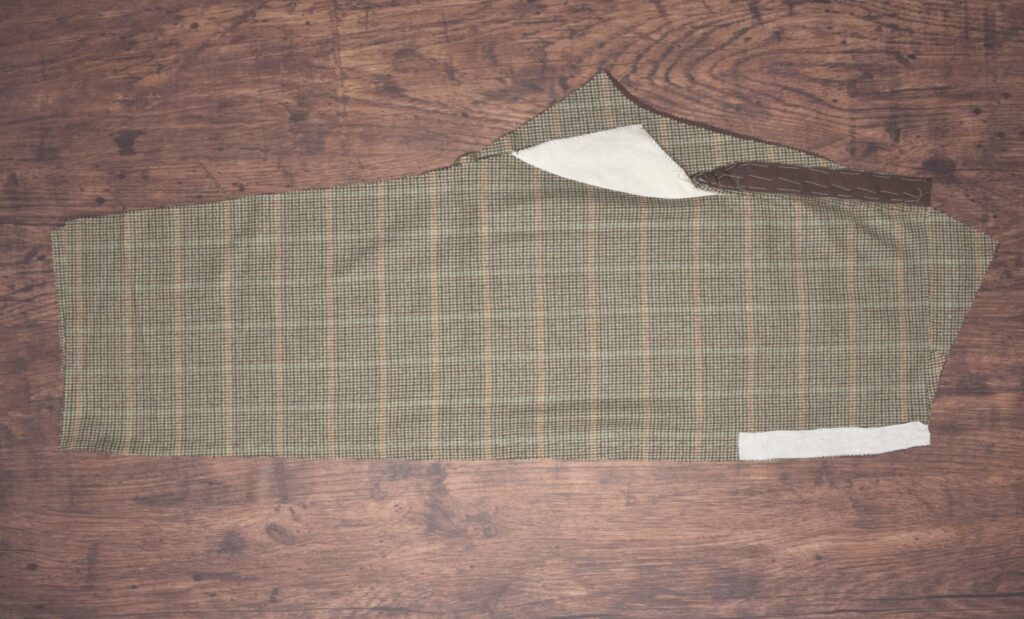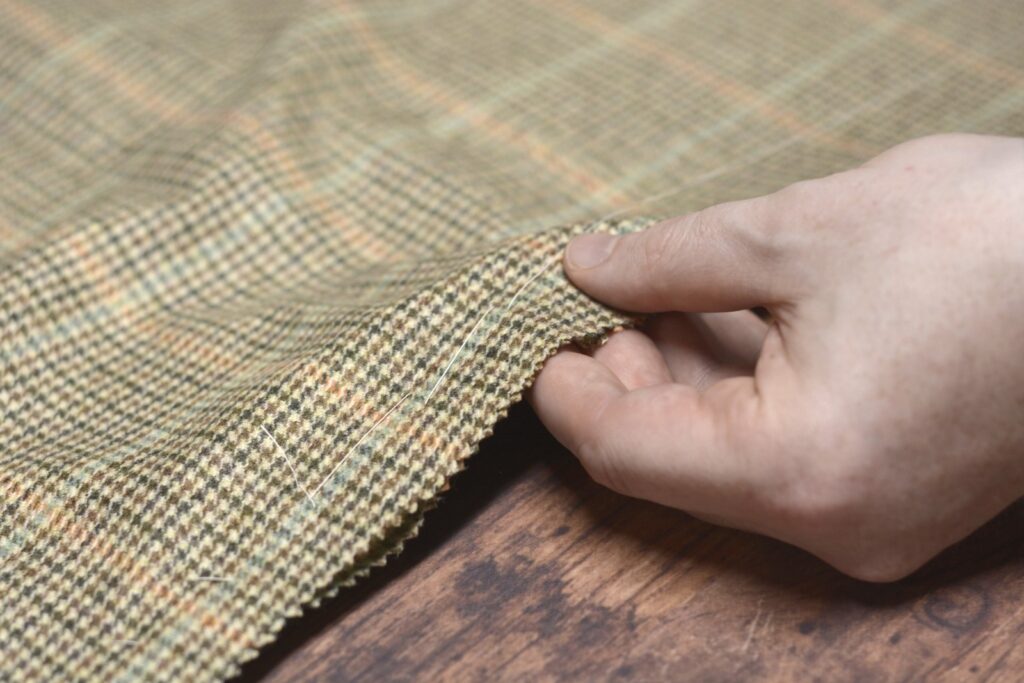 It's a good time to check how the plaids are aligned, and if necessary, redo them. Really depends upon how fussy you want to get.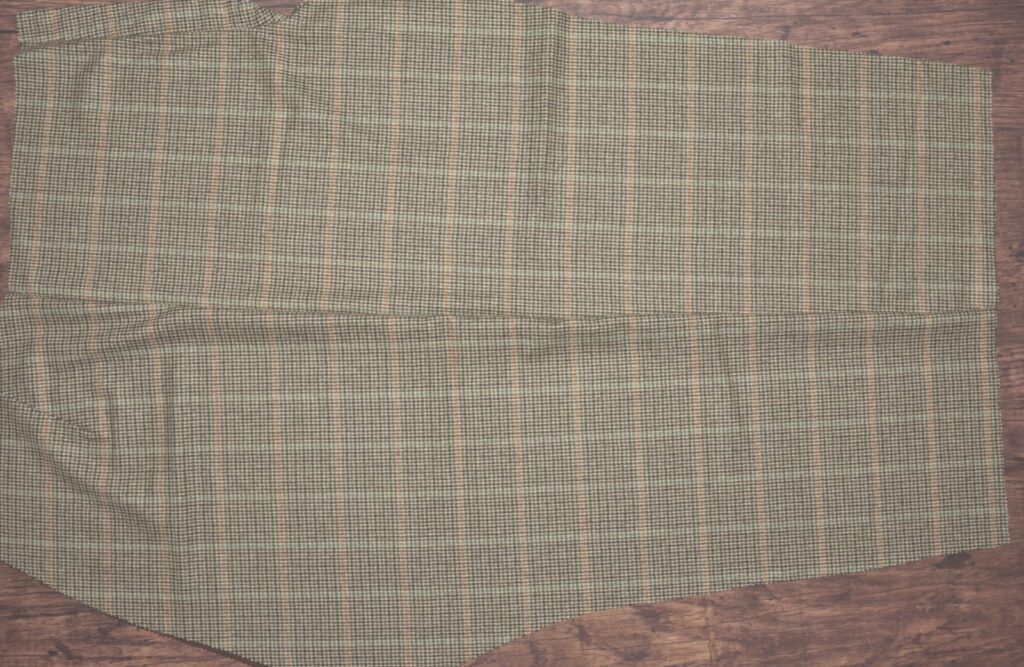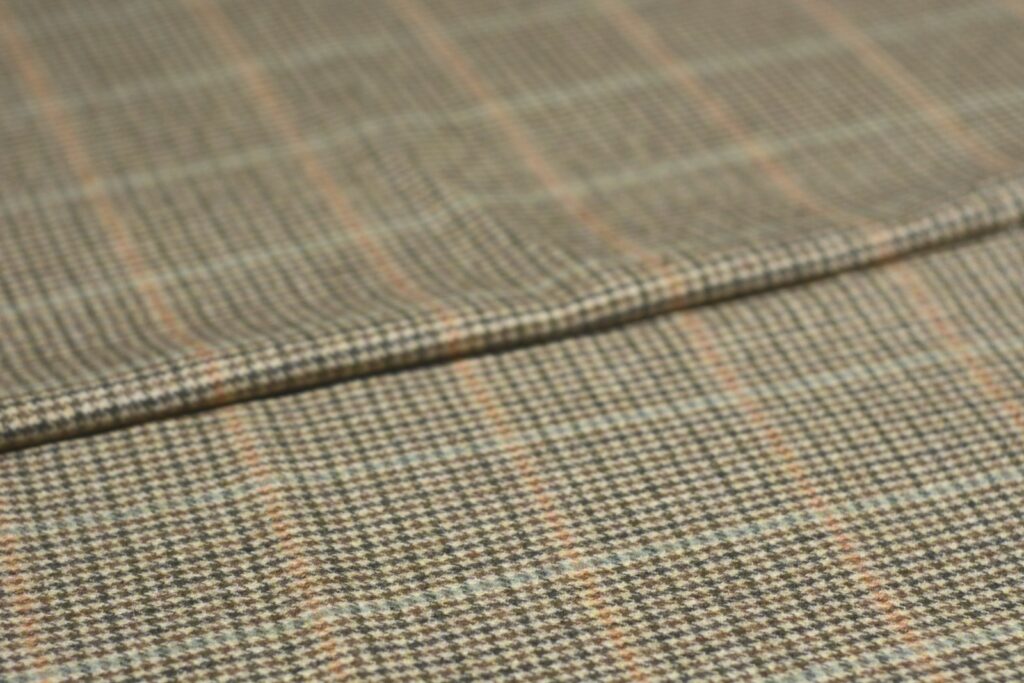 ---
Your Progress
| | | |
| --- | --- | --- |
| 1 | Add a linen stay. | |
| 2 | Baste the side seam. | |